Fish Geek Week 2018
For all of you "Fish Geeks" out there your time has come! Join Mark Erdmann and Gerry Allen  for a week of fishy facts from 9 – 17 July 2018.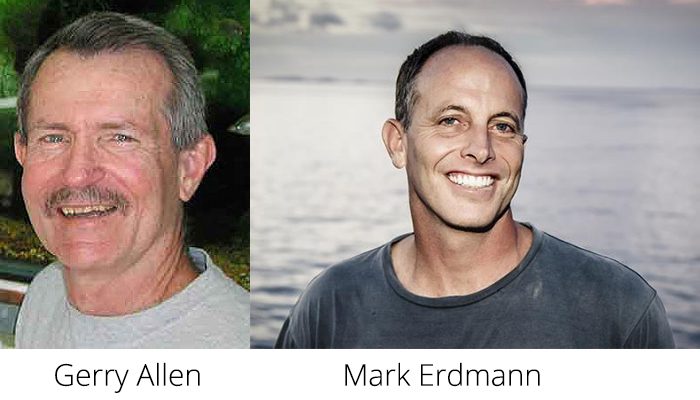 Mark Erdmann and Gerry Allen are two of the region's most experienced underwater naturalists. Throughout the week Mark and Gerry will share with guests their knowledge and passion for Indonesian marine life through a series of informal (yet highly informative) presentations and seminars.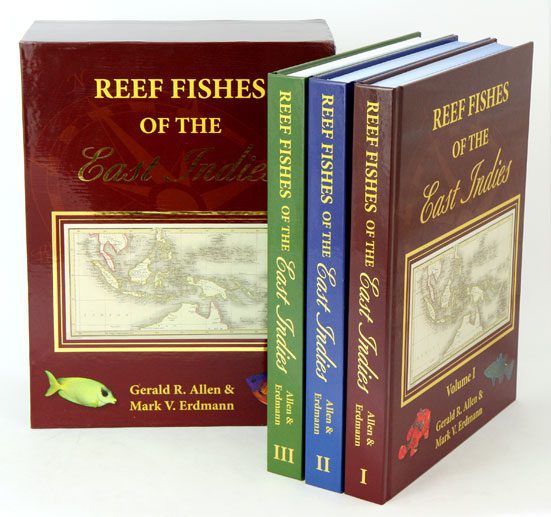 Some of you may be familiar with the book series "Reef Fishes of the East Indies" which was authored by Mark Erdmann and Gerry Allen, and is now available as a download at: Reef Fishes East Indies vol.1
This amazing new App version of Mark and Gerry's incredible book series is now updated with 98 NEW species for a total of 2,748 species covered, organized by family and genus. This updated version also includes new maps showing the distribution of EVERY KNOWN SPECIES of reef fish in the East Indies, the most bio-diverse marine region on earth. Best of all, once downloaded, this app can be used without internet for those remote dive locations where internet is slow or unreliable.
Examples of presentation topics include the following but Mark and Gerry are happy to customise presentations according to your interests and requests!
• Coral reef fish identification
• North Sulawesi coral reef biodiversity
• Extreme Biodiversity – North Sulawesi to Raja Ampat, Indonesia
• The Coelacanth & the story of Mark's incredible discovery in Manado
• Mimicry
• Specific presentations on families of fishes
Gerry & Mark have collaborated on many projects and research papers and during Fish Geek Week they are looking forward to being able to share their years of experience. There'll be plenty of opportunities to ask questions, learn from and dive with them while enjoying the facilities here at Lembeh Resort.
Please note that there is no extra cost to participate in this exciting event and guests are welcome to join for the full event or just in part.
Fish Geek Week 2018 has been organised by Burt Jones and Maurine Shimlock (pictured below), pioneers of underwater photography in the Lembeh Strait. Both Maurine and Burt will be in resort during the event and looking forward to meeting participants.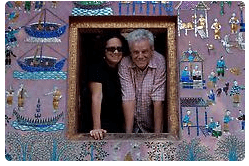 More information and fishy facts coming soon from critters@Lembeh Resort.