The Shootout 2018
Team Captains Announced for Lembeh and Gulen in the 2018 Shootout!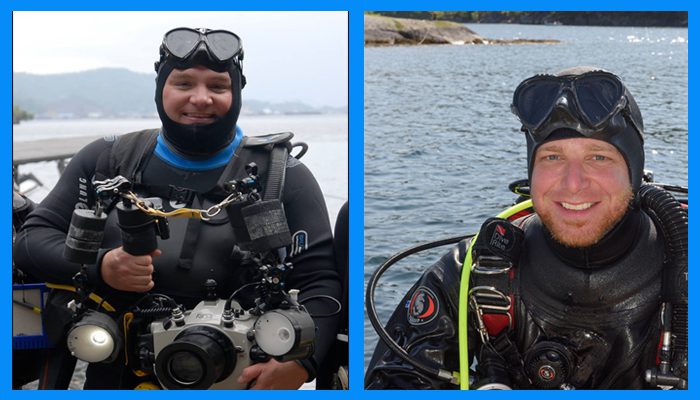 We proud to announce that captaining the Lembeh team in 2018 will be the world-renown professional underwater photographer, Alex Mustard and in the corner for Gulen will be another big hitter of the underwater imaging world, Keri Wilk.
Keri captained the Gulen team in 2016, so he has a score to settle:
"If last year's 3-round nail-biter was any indication of what to expect, we should have another exciting battle on our hands," and he went on to state, "last year, Team Gulen showed the world that we could indeed compete with Lembeh. Next year, however, we aim to show that we can WIN!"
Both captains will not only be providing guidance to their teams on how to get the winning shots but also will be making tactical decisions about image selection. They will, of course, also be helping team members to create stunning imagery by extracting the very best of their photographic ability.
Alex says: "Team Lembeh won the last SHOOTOUT, so the pressure is on me this time! It's such a fun event where the team has to all work together to ensure that everyone gets great images to be sure of success."
The SHOOTOUT will feature a program of live broadcasts and reports from the event, including video discussions with the captains and teams.
The quality of images that were produced by the teams in 2016 under contest conditions was a true tribute to their abilities. The 2018 Shootout will provide the same challenges and opportunities for all photographers to show their mettle. Join a team, be a part of this exceptional event, win phenomenal prizes and train with world class team leaders.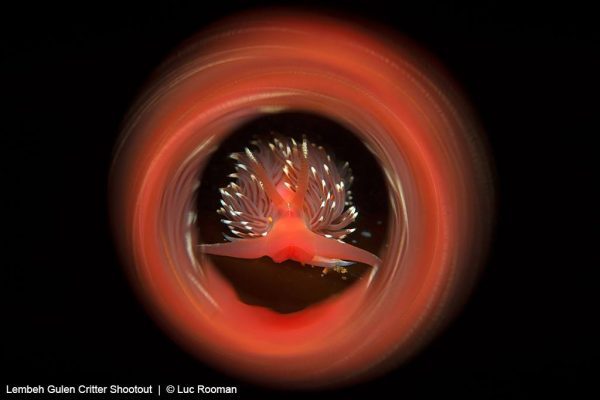 Join us here and be part of the Lembeh Resort Shootout Team and in addition to all competition presentations, training sessions, one on one time with the Pros, editing sessions, underwater assistance and the chance to win some incredible prizes and to have your images published in worldwide diving media you'll enjoy the following:
– 8 Nights accommodation from 15th – 23rd June 2018
– 20 Guided Boat Dives with NITROX
– Unlimited complimentary (unguided) House Reef dives with AIR
– Arrival airport escort service (upon exiting terminal)
– Round trip transfers to and from airport to resort
– All meals & snacks; free-flow drinking water, coffee & tea; taxes and free Wi-Fi
– Price: US $3,097 (per person based on double occupancy in a Deluxe Ocean View Cottage. Single occupancy and Garden View accommodation is also available).
Do you want to experience this event from the luxury of our Cliffside Suite? Ask us about room upgrades and stay in our beautiful new villa with your own private swimming pool and 180 degree views of the Strait.
Join us here at Lembeh Resort and benefit not only from the visiting Pros and event highlights but also enjoy our beautiful resort, our exceptional service and our team of full time on-site Pros including Photo Pro Sascha Janson and Marine Biologist Dimpy Jacobs. Not only will you be diving at some of Indonesia's best dive sites you'll improve your underwater photography skills exponentially and win some incredible prizes in the process.
Spaces are limited so book now to reserve your place on the Lembeh Team: reservations@lembehresort.com
Follow us on FaceBook to keep up to date with the latest Shootout news and to vote online for the winning entries: https://www.facebook.com/crittershootout/
April 2017 – The Shootout will be back in 2018!
It's back and it's serious. Two continents, two hemispheres, two climates: ONE WINNER
The first Lembeh vs Gulen Shootout in 2016 was an epic event which captured the attention of divers, photographers and the diving media world-wide. The Shootout is an underwater photography competition like no other as teams battle it out not just in two different countries but on two different continents and in two different hemispheres as Lembeh in Indonesia takes on Gulen in Norway. After an intense battle in 2016 and by a narrow margin, Lembeh eventually proved victorious.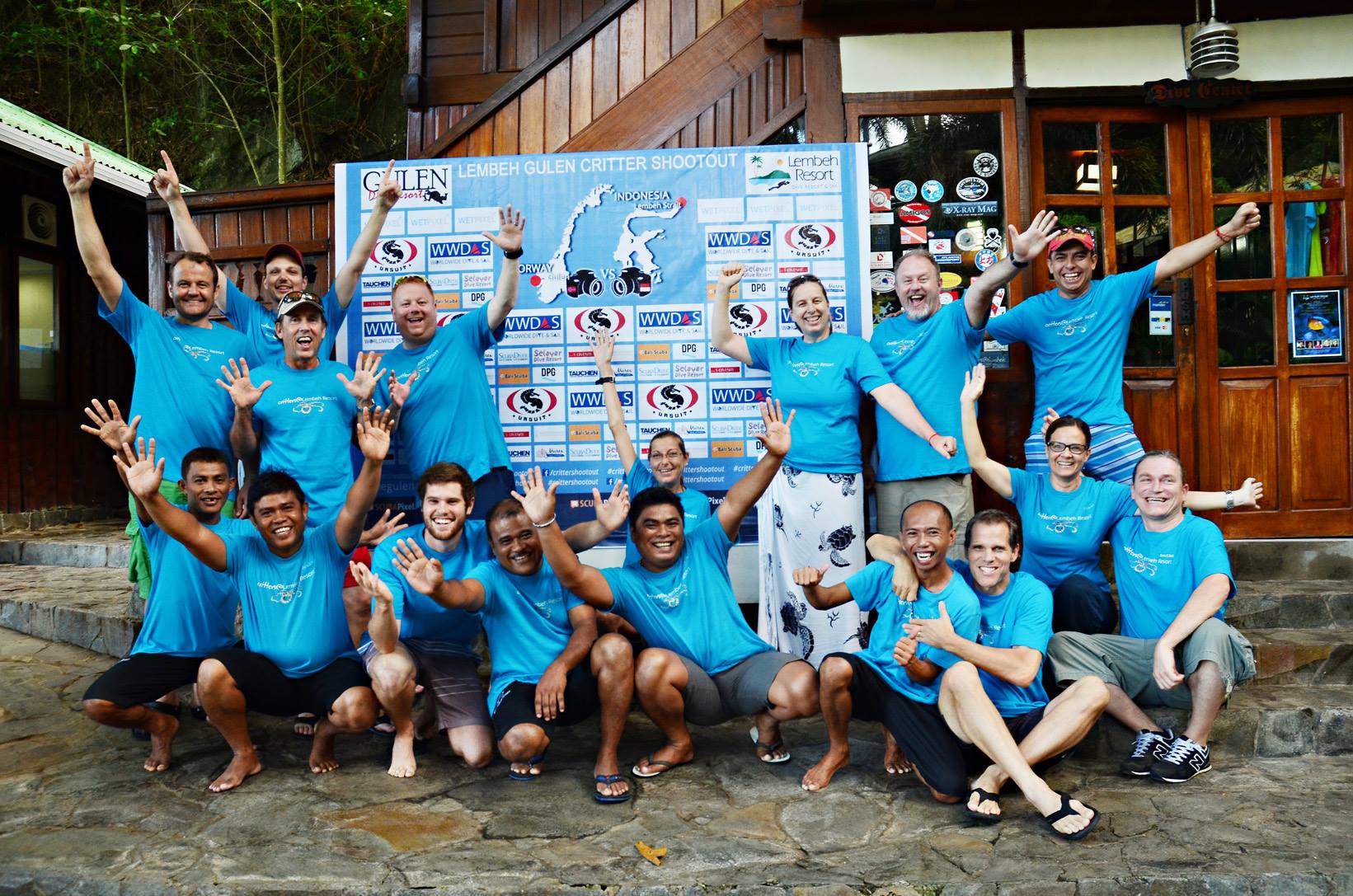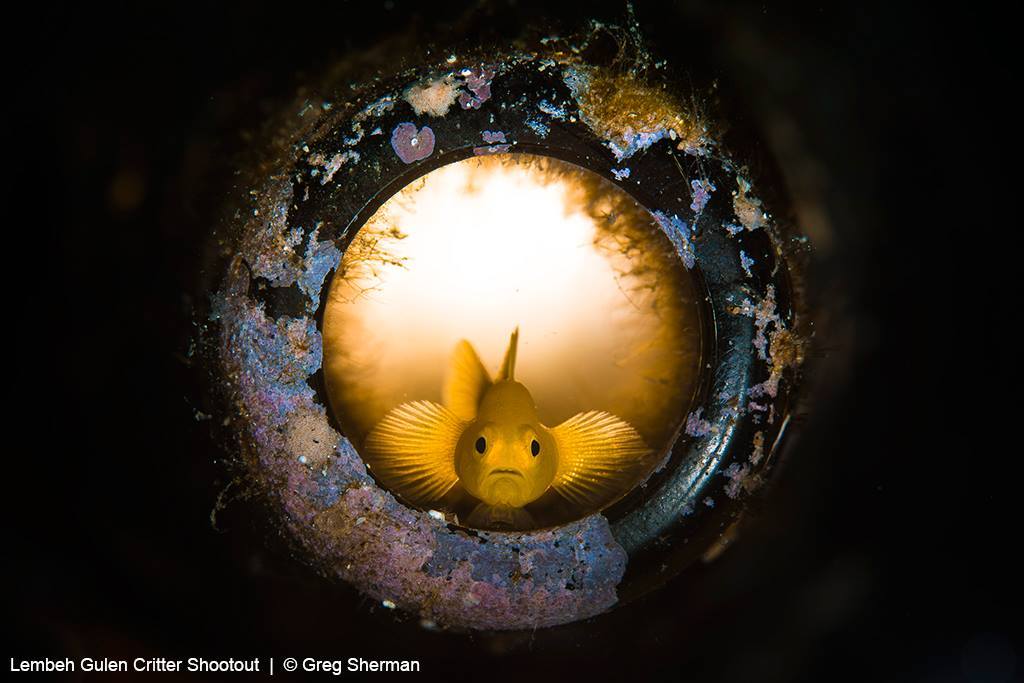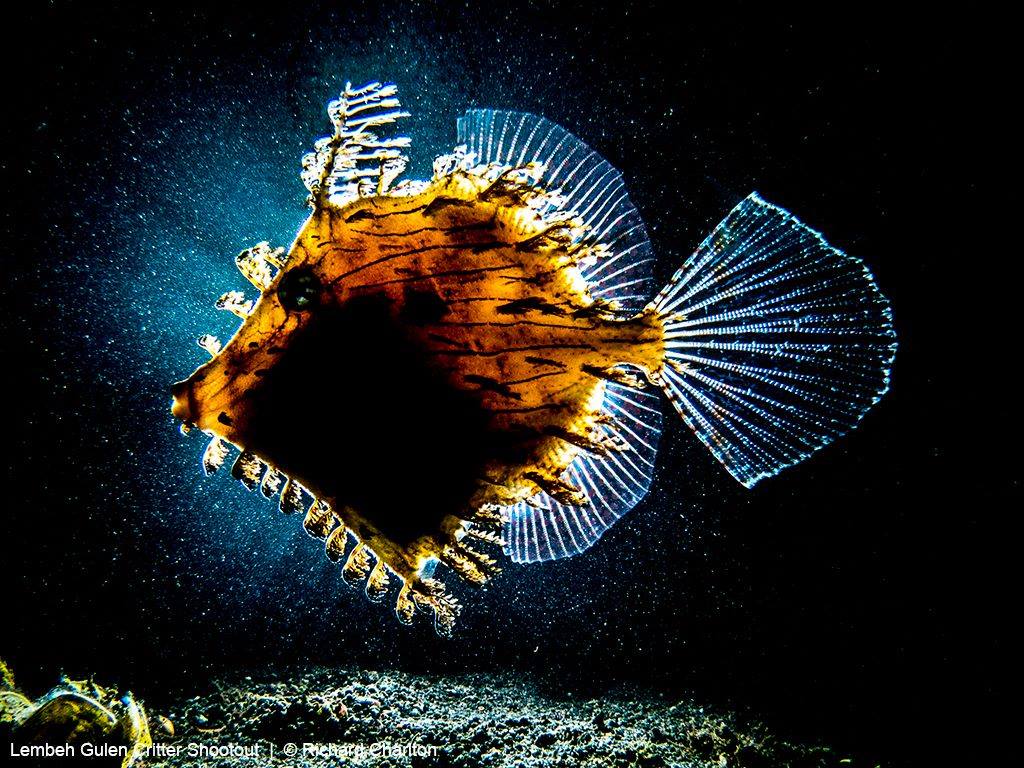 In 2018 round two commences. From 15th to 23rd June, two teams of photographers will again gather at Gulen Dive Resort in Norway and here at Lembeh Resort, Indonesia to compete for individual and team glory. Guided and mentored by professional and acclaimed underwater photographers, the teams will strive to produce amazing imagery in a series of categories.
To book your space at Lembeh resort contact us on reservations@lembehresort.com
---