Restaurant & Bar
Restaurant & Bar
Our newly remodeled restaurant & bar is centrally located with beautiful views of the pool and Lembeh Strait. It us on the upper level of the main building and is open from 7 a.m. until 10:30 p.m. for breakfast, lunch and dinner.
Breakfast is usually served buffet with a wide variety of fresh tropical fruits & juices; bread, cereals & yogurts; oven-fresh pastries & homemade rolls, western and Indonesian dishes and cooked to ordered omelet bar. Lunch is usually a buffet as well, with an assortment of salads, a soup, western and Indonesian dishes and homemade desserts. Dinner is served a-la-carte, when our chefs prepare a wide selection of international & Indonesian cuisine catering to all tastes. The chefs will happily do their utmost to accommodate any special requests and dietary requirements. Morning & afternoon snacks are also served, and tea & coffee are available throughout the day in the dining area.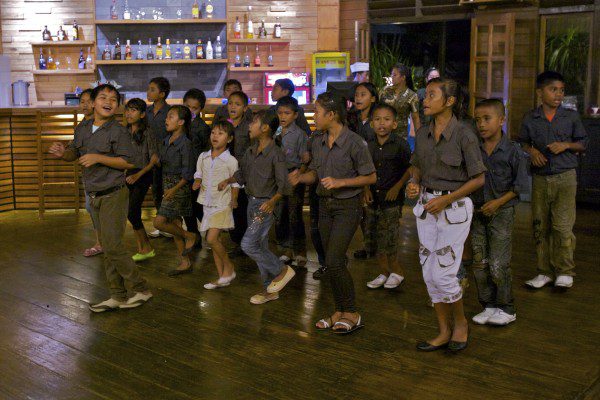 The resort features Indonesian BBQ nights where guests can enjoy a delicious spread of BBQ meat, seafood satay's and Indonesian dishes, while being entertained with song and dance by the local Sunday school choir.
Our guests may enjoy a bottle of wine from our temperature controlled wine room, sip a refreshing cocktail or simply have a cold local Bintang beer while sitting at our bar. The new poolside bar is one of the best spots to enjoy the view over Lembeh Strait between dives or gather with friends for sunset. You can chat with other guests and share your muck diving experiences, have a drink while watching the sunset, or simply stargaze after dinner.