Wat is voor jou het paradijs?
Wat is voor jou het paradijs?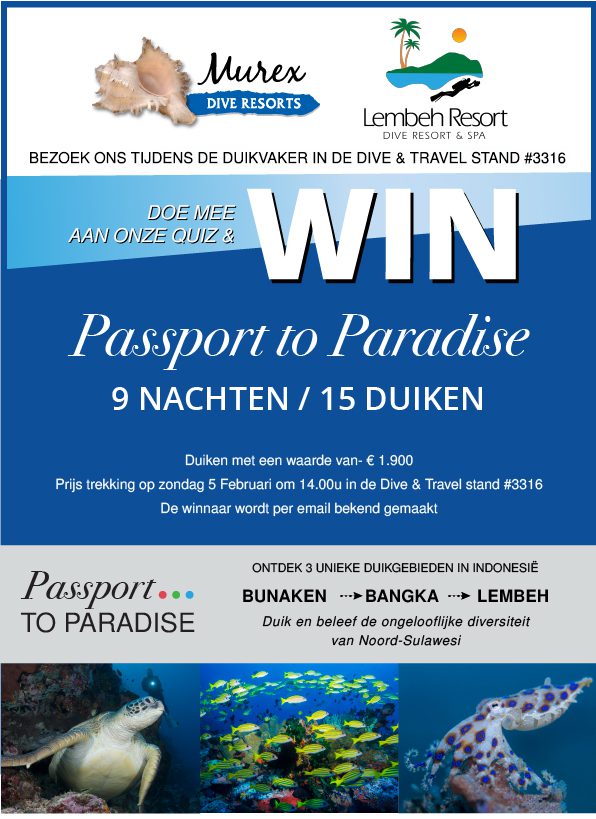 ---
Wat is voor jou het paradijs?
Een tropische tuin vol met leven waar je één bent met de natuur?
Een hagelwit palmbomen strand met kristal helder water aan je voeten?
Een plek met fabelachtige zonsondergangen over kalm water waar je helemaal in de watten wordt gelegd?
Wat jou keuze ook is, wij kunnen je dit allemaal aanbieden. Met ons Passport to Paradise kun je alles ervaren wat Noord-Sulawesi te bieden heeft en word je na iedere duik in de watten gelegd door ons vriendelijk en heel ervaren team.
Noord-Sulawesi is gelegen in het midden van de koraaldriehoek en is een waar duikers paradijs. Stel je een plek voor met meer dan 500 koraal soorten; dat is 75% van alle bekende koraal soorten op de wereld, meer dan 3000 soorten vis, 6 van de 7 soorten schildpadden op aarde, een migratie route voor meer dan 30 soorten zee zoogdieren, een thuis voor meer dan 1/3 van alle walvis en dolfijn soorten en de grootste omvang van mangrove bossen in de hele wereld.
Ontdek Bunaken Nationaal Park met de mooist
e drop off's van heel Indonesië, Bangka betovert je met een explosie van kleuren zoals je die nog nooit hebt gezien en Lembeh Strait heeft de onbetwiste beste muck duiken de wereld.
Als je ons bezoekt tijdens de BOOT in Düsseldorf of de Duikvaker in Houten maak je kans om een Passport to Paradise te winnen. Deze ongelooflijke trip duurt 9 nachten en is inclusief 15 adembenemende duiken.
Met naadloze boot transfers van resort naar resort duik je je weg rondom Noord-Sulawesi tijdens de reis van je leven.
---
Bezoek ons tijdens de beurs en maak kans om te winnen:
Duikvaker, Houten, Nederland. 4 – 5 Februari. Ontmoet Pim in de Dive & Travel stand – stand 3316
Tot dan!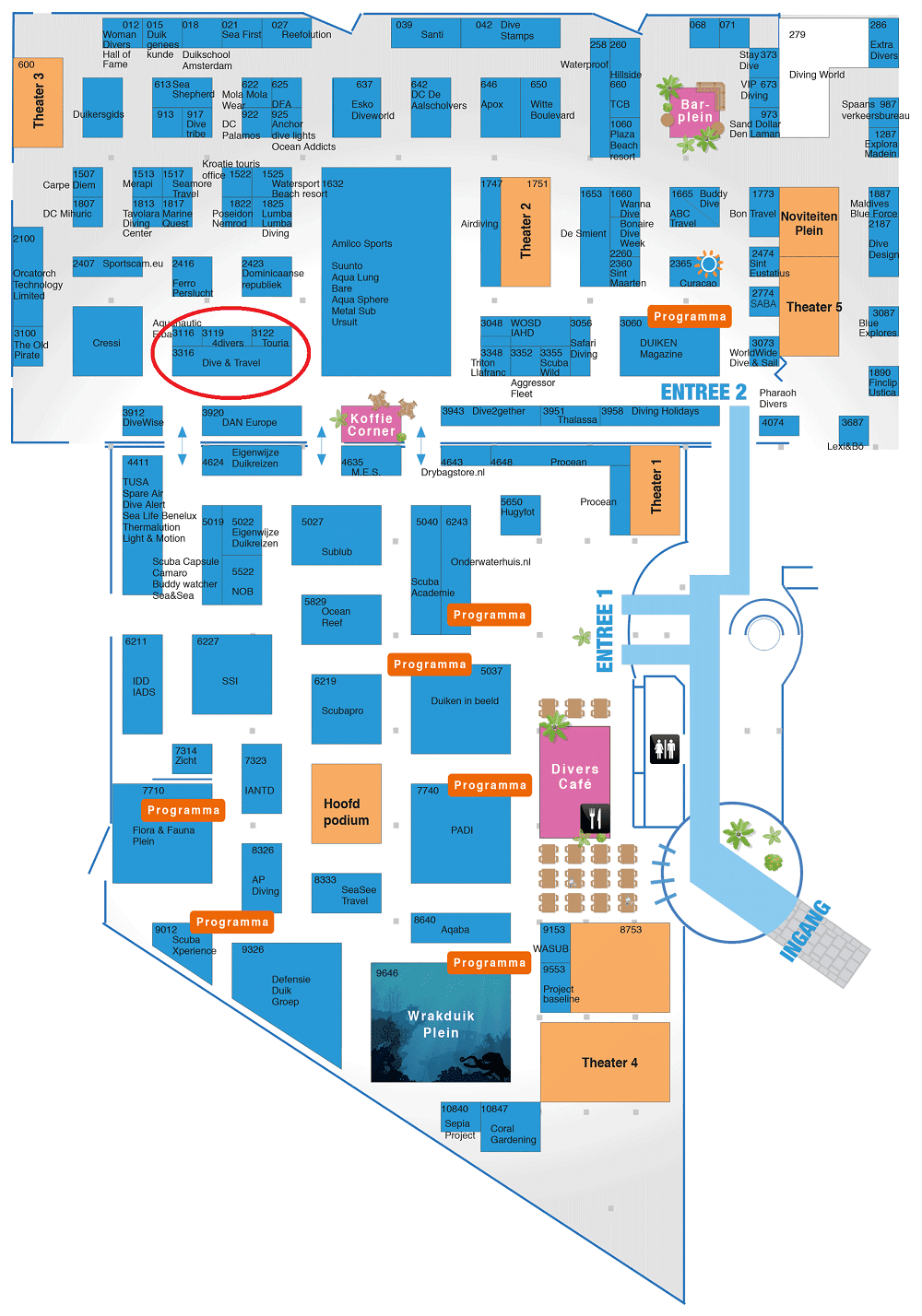 Algemene Voorwaarden
Vooraf reserveren om de prijs te claimen is vereist en de bevestiging van de reservering is afhankelijk van beschikbaarheid.
Black-out periodes en / of kamerprijs toeslagen kunnen van toepassing zijn voor bepaalde datums.
Deze prijs kan niet worden gebruikt in combinatie met een andere aanbieding, promotie of andere vouchers die bschikbaar zijn.
Als de prijs niet wordt geclaimd, gedeeltelijk of in zijn geheel, vervalt de waarde.
De overnachtingen zijn op basis van vol pension met 3 maaltijden per dag. Extra maaltijden, frisdrank, alcoholische dranken of andere extra diensten (duiken of andere activiteiten) en andere aankopen in het resort worden berekend.
Het aantal duiken en duikstekken zijn afhanklijk van het weer en de omstadigheden op zee en kunnen worden verdeeld over meerdere dagen of anderszins.
Deze prijs is niet inwisselbaar voor contant geld, in geheel of gedeeltelijk, wordt niet teruggekocht en / of terugbetaald voor andere producten of diensten, is niet vervangbaar, niet overdraagbar en niet verlengbaar.
Geldig tot 31 December 2018