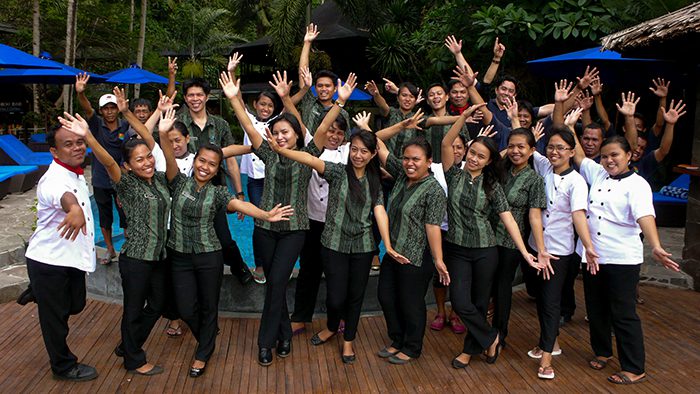 We are the premiere destination for critter diving, muck diving, and underwater photography—especially macro photography and wide angle photography—in Lembeh Strait. Our spectacular boutique-style resort, situated on Lembeh Island and perched above the beautiful Lembeh Strait of northeast Sulawesi is surrounded by lush tropical gardens and blends perfectly into the landscape. Westerly views of Mt. Klabat and spectacular sunsets await you on the sunny side of Lembeh.
Please take a moment to look at our website, we've provided some information to make you feel immediately at ease and apprised of the diverse opportunities we offer to experience the warm hospitality, tropical beauty and unique wonders of our home.
We are committed to delivering North Sulawesi hospitality at its best and making our guests' stay enjoyable and memorable both above and below the water. With a 3:1 staff ratio to ensure a high level of service, our team looks forward to welcoming you to Lembeh Resort soon.