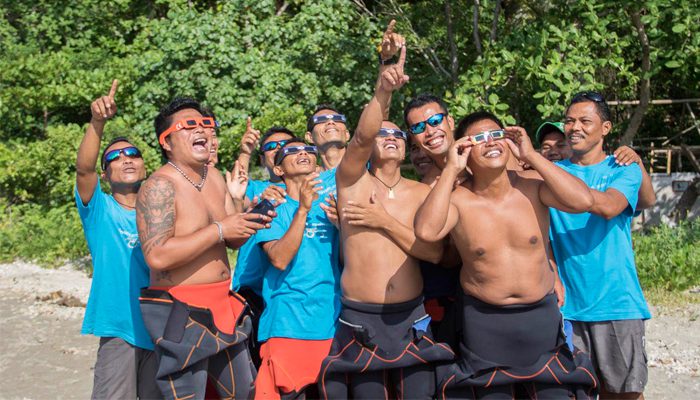 Solar Eclipse in Lembeh
On 9 March we were fortunate enough to witness an amazing phenomenon here in Lembeh Strait, a solar eclipse. We departed after breakfast to a small deserted island in the middle of Lembeh Strait, the perfect vantage point for an hour of fun! Funny glasses were worn and many pictures were taken.
For once the eyes of our guests were directed towards the sky rather than down on our many wonderfully strange critters.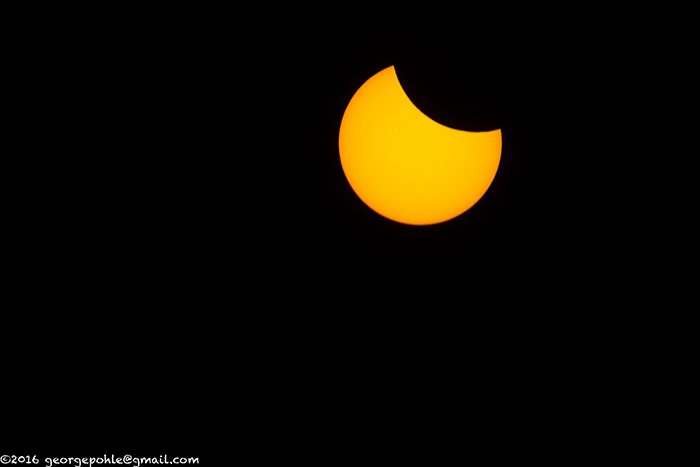 George Pohle, a Lembeh Resort repeater had brought his 300mm Tele-lens, tri-pod and special filters all the way from Florida in order to capture these amazing images, thank you for sharing!
Now there is something that you don't see every day!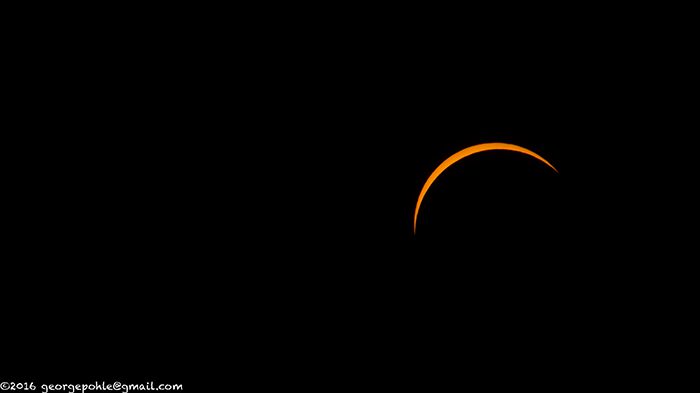 Close to the maximum obscuration of 98% only a thin edge was visible, crickets started chirping and birds started singing their goodnight songs.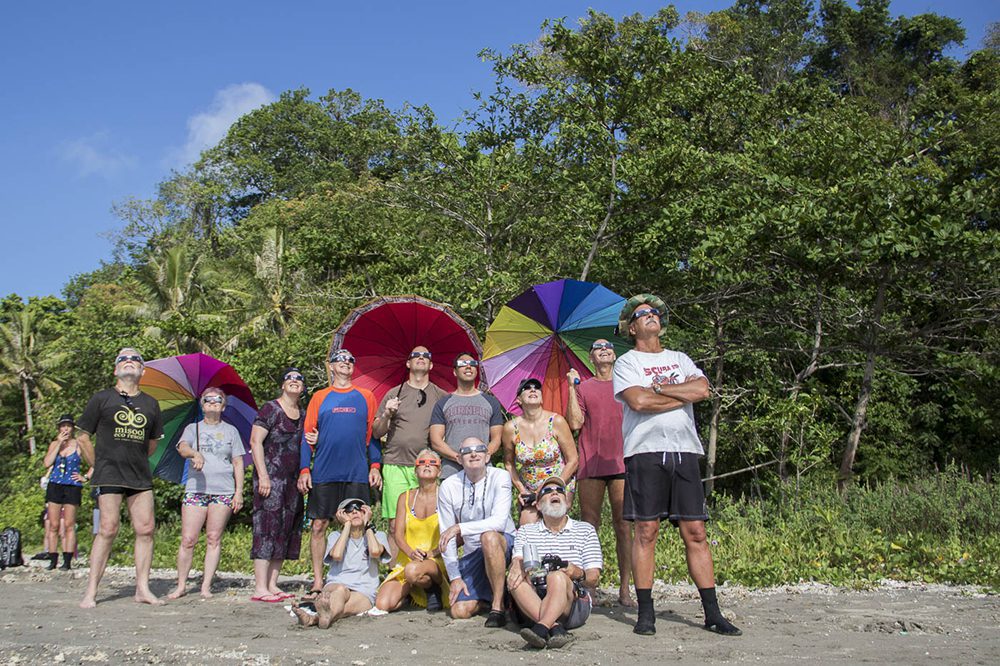 No posing was involved, not at all.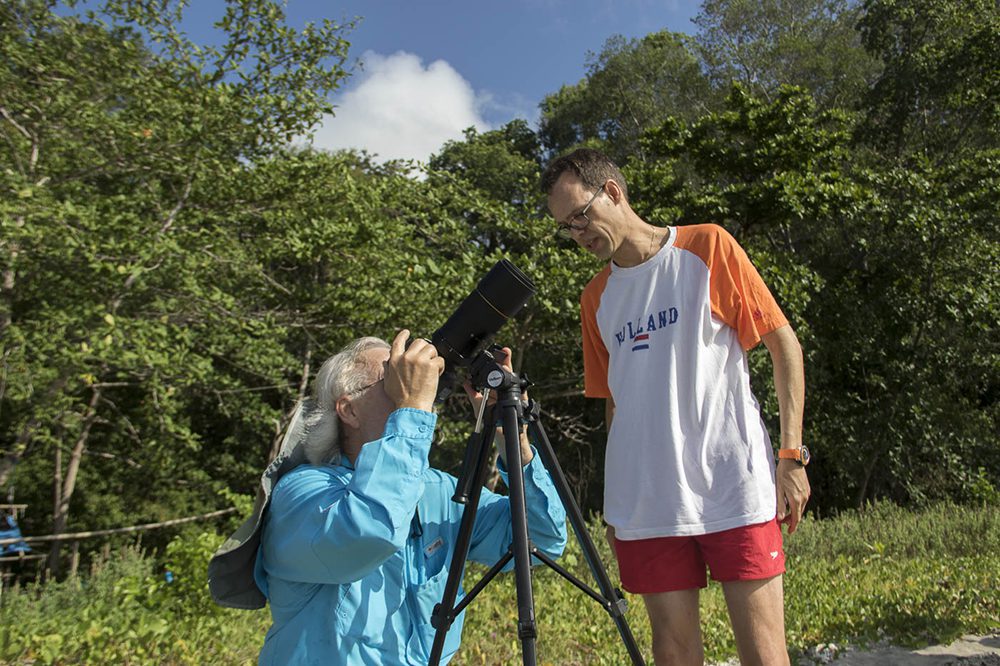 For once the macro lenses were packed away in exchange for something a little longer.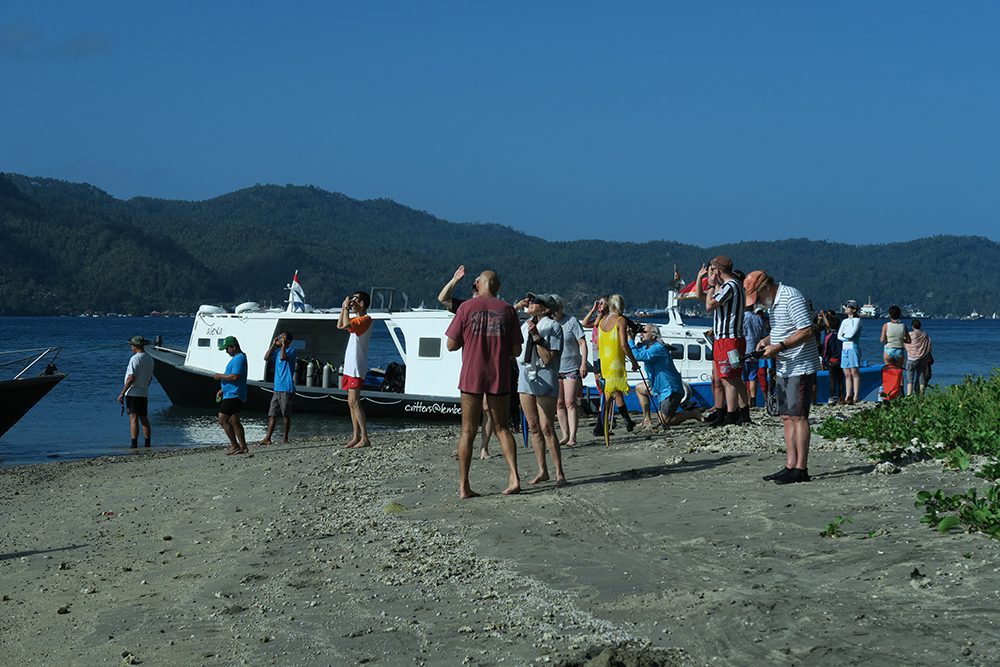 Dive boats were on stand-by, the solar eclipse was followed by a 2-tank dive with mandarin-fish, wonderpus octopus, frogfish and much more!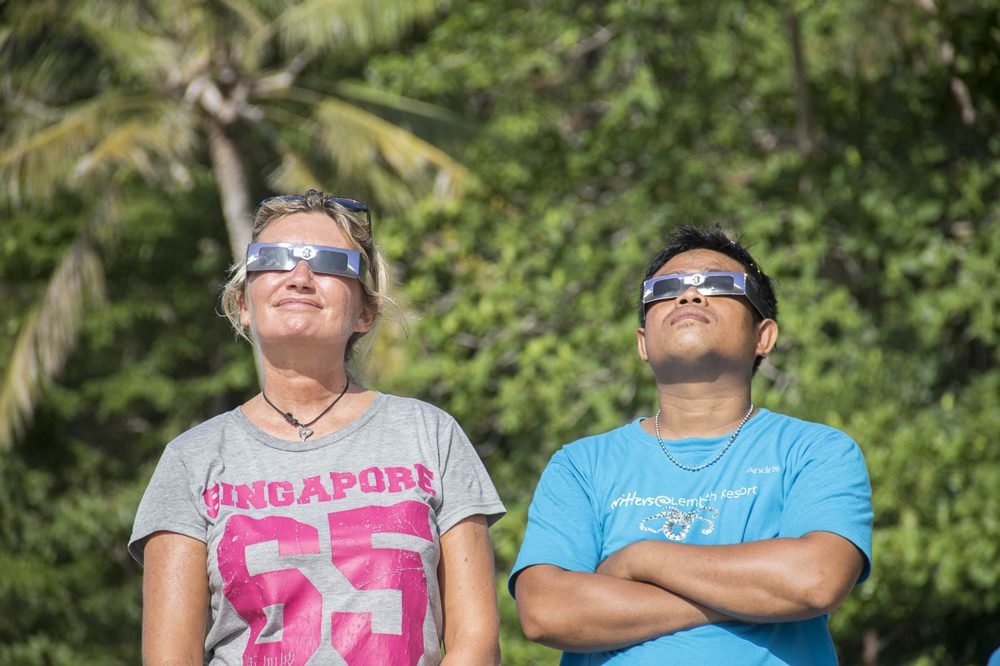 Happy solar eclipse spectators with their eyes towards the skies.