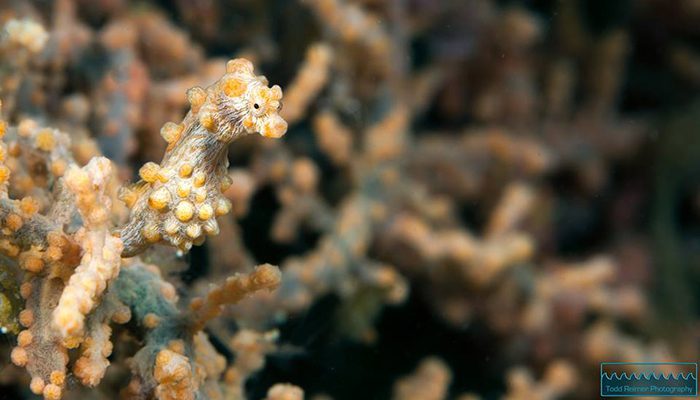 Low Season Doesn't Mean Less Critters
My wife and I just returned from a week at Lembeh Resort & Critters@Lembeh. I have to say, it was one of our most memorable dive vacations ever. Not only was the diving fantastic, but the accommodations, food, and especially the customer service, all exceeded our expectations!
The entire staff, from all the dive guides, people that worked at the shop, waiters, and more, all bent over backwards to ensure our trip was relaxing, fun, and all of our needs were taken care of.
Just one of many examples – When my wife wanted some special fruit that they didn't have in the kitchen, they sent someone back to the mainland, and later that day, there was some in our room and at her next meal.
The dive staff, from management, the photo pro, and everyone that worked at the shop – all made efforts to chat with us and make us feel at home. The dive guides were all fun, experienced, and made every effort to take special requests to find any critters we were looking for.
On another note, I was a little apprehensive to go to Lembeh during April, because I was coming during 'low season'. But thanks to the excellent dive guides, we ended up seeing just about everything on our list in only a few days!
Want to experience world class muck diving? Come to Lembeh! Want to do so while experiencing wonderful customer service in a fantastic resort? Stay with Lembeh Resort & Critters@Lembeh!
Thanks to all the staff for helping make our experience so wonderful!
-Todd Reimer-