Christmas Traditions in North Sulawesi
Christmas in Lembeh?
While we might not have snow and roaring log fires here on Lembeh Island, we do have Christmas – and it's one of the largest celebrations of the year! Lembeh is located in the Indonesian province of North Sulawesi which has the highest Christian population of all provinces in Indonesia. You may be surprised to find that that every village has a church (often several) and as such, Christmas (known as 'Hari Natal') is as big of a celebration here as it is at home, perhaps even more so.
So how does Christmas in tropical Indonesia compare with traditional Christmas celebrations around the world? There are many similarities and, of course, some differences, or as they say in Indonesia, «same, same but different«. Here are just a few of the Christmas traditions from North Sulawesi…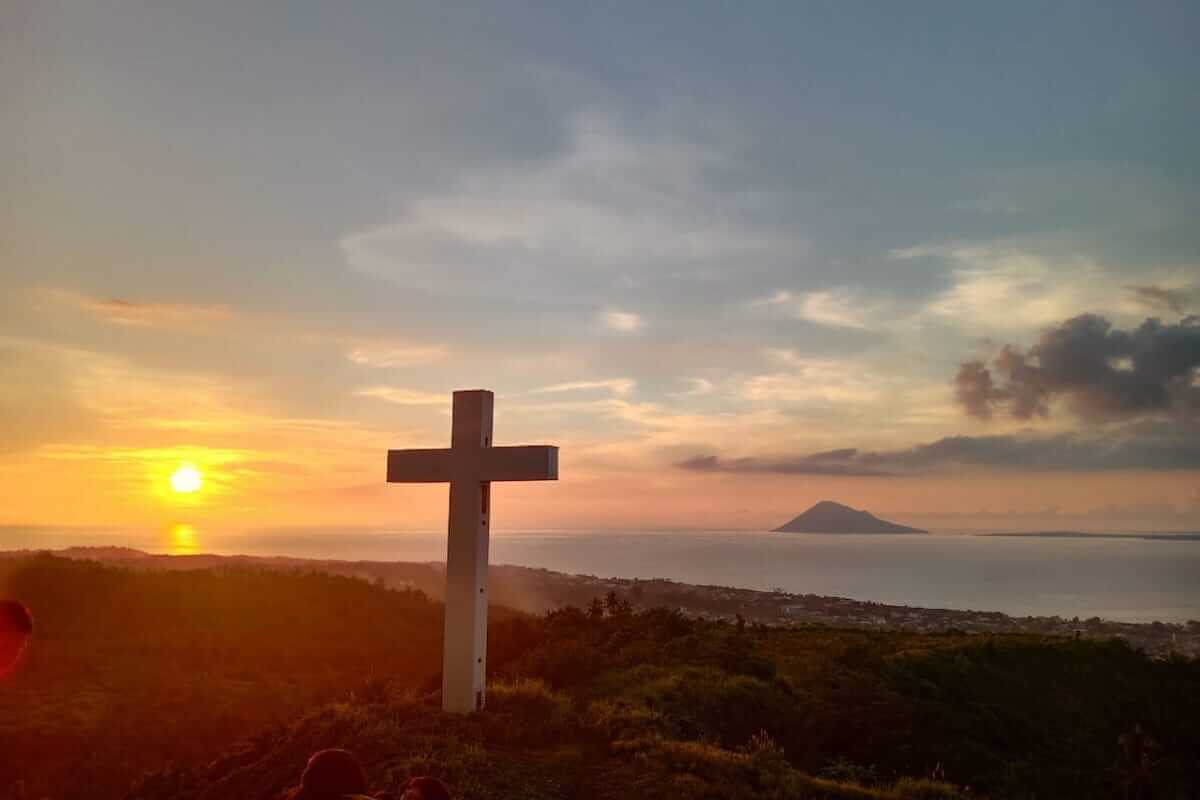 Trees, Tinsel and the Tropics
Christmas trees are not just a western symbol of Christmas, in North Sulawesi families also have Christmas trees at home. Decorating the tree is never done sparingly in North Sulawesi and as many lights, tinsel and baubles as possible adorn the branches. You'll also find Christmas trees in the shopping malls and public places where they also play western Christmas music – there is no escaping Jingle Bells, Mariah Carey and the Jackson 5 in North Sulawesi! Taking decorations down at the end of the festive season is not a priority here and it's not unusual to see Christmas decorations still in place in February!
The Gift of Giving
In North Sulawesi gifts are also part of Christmas and gifts are exchanged and opened on the 25th of December. Traditionally, baked Christmas cookies were given but nowadays chidren receive toys, clothes and other items from their parents. Family friends and relatives will often gift the younger children small amounts of money, around IDR 1,000 – 5,000 (approximately 10 – 50 cents US) which they can use for buying candies and treats.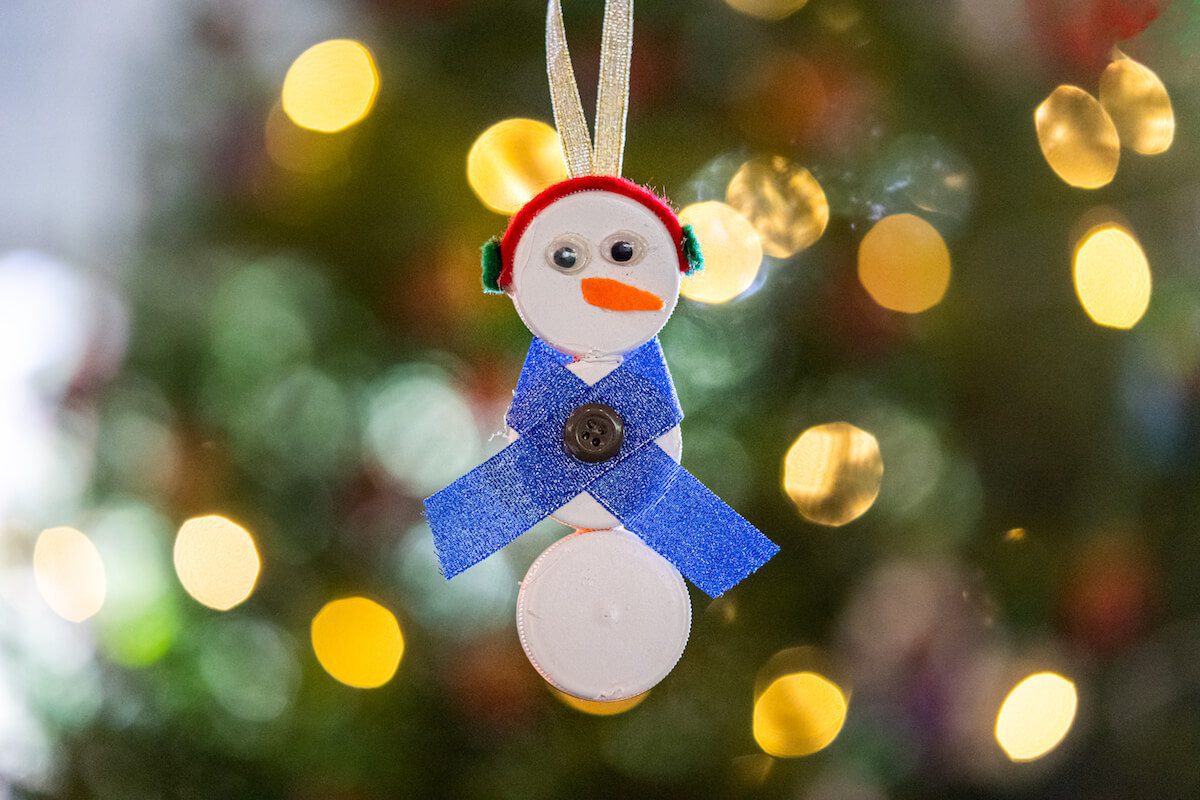 Christmas Dinner
Food is a huge part of the culture in North Sulawesi and Christmas dinner is a celebration of the region's finest cuisine. It's not so much about the 'dinner' as opposed to the constant offering of different dishes throughout the day.
Turkey is not on the menu in Sulawesi; Christmas Day is all about pork, or 'babi' as it is known locally. Most families will cook an array of dishes on Christmas Day and pork will feature in many of them. Some of the popular favorites include: Babi Buluh (pork with spices, cooked and served in bamboo, it's a flavorsome speciality), Satay Babi (an Indonesian classic of skewered meat cooked over coconut husks and served with peanut sauce), Babi Kecap (pork in a sweet soy sauce), Babi Rica (pork cooked with rica-rica spices – this can be quite firey), Babi Bumbu (pork cooked in a mix of local herbs and aromatics), Pork Ribs (with a Sulawesi version of barbeque sauce) and of course this wouldn't be Indonesia without rice so "Nasi Goring Babi" is served alongside (pork fried rice) with a healthy serving of sambal!
Friends and Family Gatherings
Of course, the highlight of Christmas is spending time with family and loved ones and this tradition is felt more than ever in North Sulawesi. The morning church service starts the day at 9.00am and from there people either return to their homes or visit family and friends. For families that choose to spend the day at home they will have been preparing for days in advance by cooking and baking and more cooking and baking! They'll prepare the pork dishes, numerous vegetable and side dishes as well as hoards of cakes and cookies for their family and friends that will visit. There is an "Open House" tradition where family and friends go from house to house and enjoy the food, hospitality and Christmas atmosphere. Usually people will visit 3 or 4 houses during the day.
Children At Christmas
Of course there are presents and cookies and games but for the children the open house policy is similar to that of Halloween and trick or treating. While the adults will call in on 3 or 4 households the children will visit maybe 7 or 8 so that they can see their friends and collect candy, cookies and 'Donat Natal' (Christmas money) from each house.
Christmas at Lembeh Resort
December is a wonderful month for diving in the Lembeh Strait with warm water temperatures and our usual array of critters. The Lembeh Strait's protected location ensures that we have calm seas and excellent diving conditions. On Christmas Eve we we are looking forward to the children from our local village's Sunday School Choir coming to perform for us after dinner and, of course, our kitchen team will be tempting us with a selection of festive fare from Indonesia and North Sulawesi combined with some classic Christmas favorites from home.
Staying at Lembeh Resort
Stay at Lembeh Resort at any time of year and enjoy the wonders of the Lembeh Strait in comfortable accommodation with a touch of luxury. Our secluded location on Lembeh Island, combined with our exclusive service and exquisite dining make Lembeh Resort a wonderful home away from home in North Sulawesi. For more information, or to make a reservation contact us at: reservations@LembehResort.com