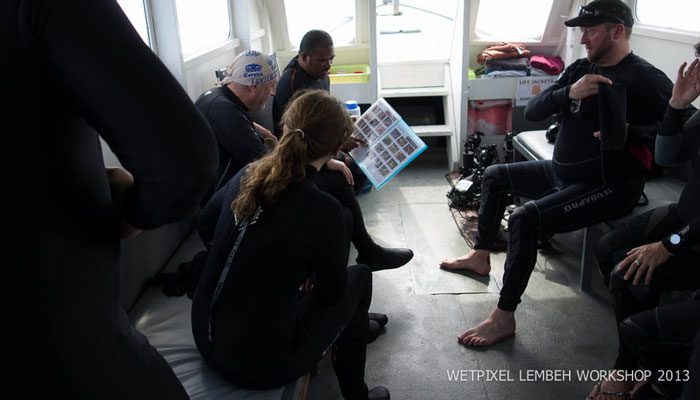 Wetpixel Lembeh Workshop 2013: Day 3 & 4
With everyone getting a lot of chances to practise the topics covered on day 1 and 2 , Alex started off day 3 of the workshop with a topic on colored backgrounds. After 2 dives to put this into practise, Alex went through strobe and camera settings. Once again, this was followed by the boats departing to put these new lessons into practice!
On day 4, Alex continued on lesson on strobe, this time on the creative use of strobes to enhance subject definition, followed by three or more dives to put it into practice. After dinner, the group had their image review session. The lessons of the workshop are obviously paying off, as the standard of the submitted images was very high.
Adam has been shooting surface images throughout the workshop with the wonderful Sony RX100 so you check out the activities.
Report by Adam Hanlon, Wetpixel Editor