Snoot Photography Made Easy: Backscatter MF-01 & OS-01
If you follow underwater photography in diving magazines or online it's more than likely that you have seen the product of snooting in the form of stunning macro-shots with black backgrounds and perfectly spotlit critters. If you've been wondering how photographers are capturing these images or what 'snooting is', here we explain the basics and review the new Backscatter OS-1 Optical Snoot and MF-1 Mini Flash combo.
Unveiling the Magic of Snooting
Snooting is a lighting technique, which unlike shooting with strobes or video lights which produce wide beams of light, snoots produce a very narrow beam which can be used to highlight – or spotlight critters. This narrow beam makes it much easier to achieve that highly sought after black background and creates wonderful contrasts between the subject and the negative space around it.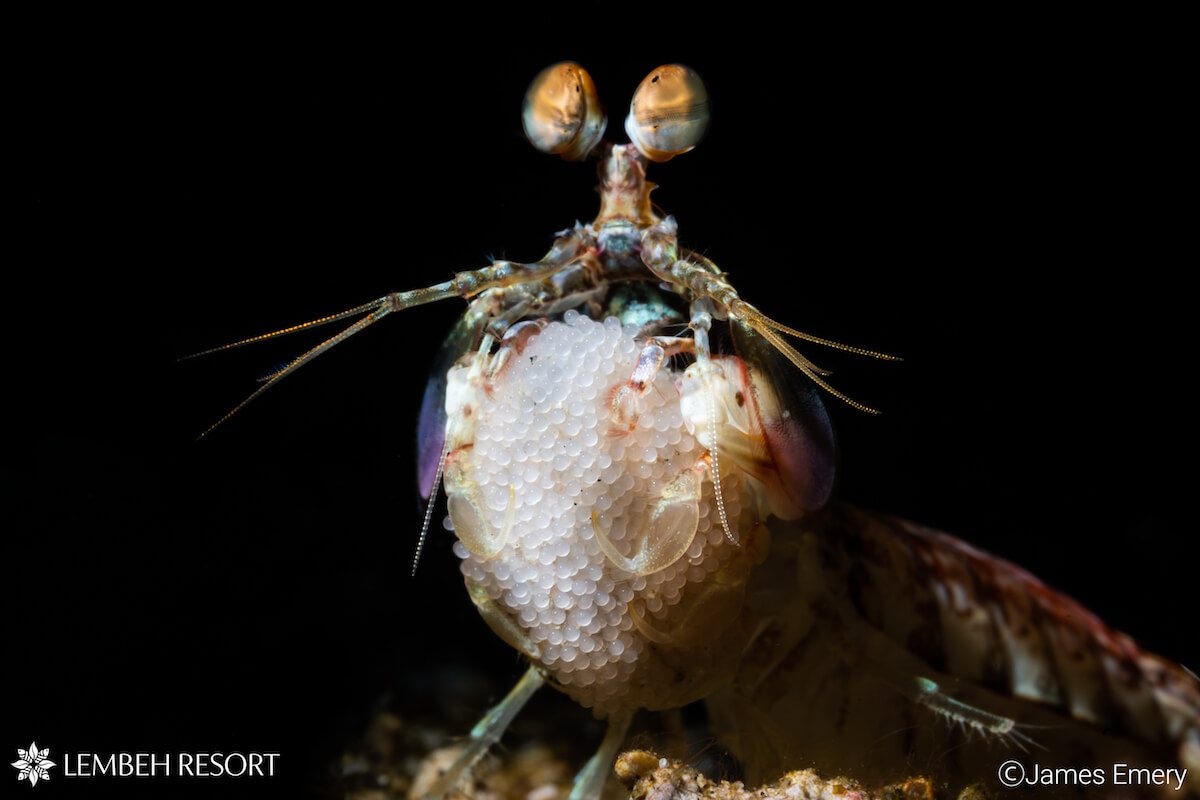 Spotlighting Critters with Snoots
Snooting is a technique which is perfectly suited to shooting in Lembeh where macro critters rule the day. Photo Pro James Emery says that, "the Lembeh Strait is ideal for using snoots which automatically lend themselves to shooting macro".
James is a fan of the new Backscatter MF-1 and OS-1 combo which he says is, "the most powerful snoot I've used in terms of output. It also makes it even more possible to make a darker background on bright, sunny days and/or in shallow water".
In this Blog, James explains the benefits of shooting with this new light and snoot combo from the team at Backscatter.
Snooting: Perfect for Macro in Lembeh
"The MF-1 is compatible with any camera housing which has a fibre optic port which makes it an option for a huge range of rigs. The MF strobe comes with the OS-1 which it was designed to work with – this automatically overcomes the common problem of focus lights and main lights not matching up exactly.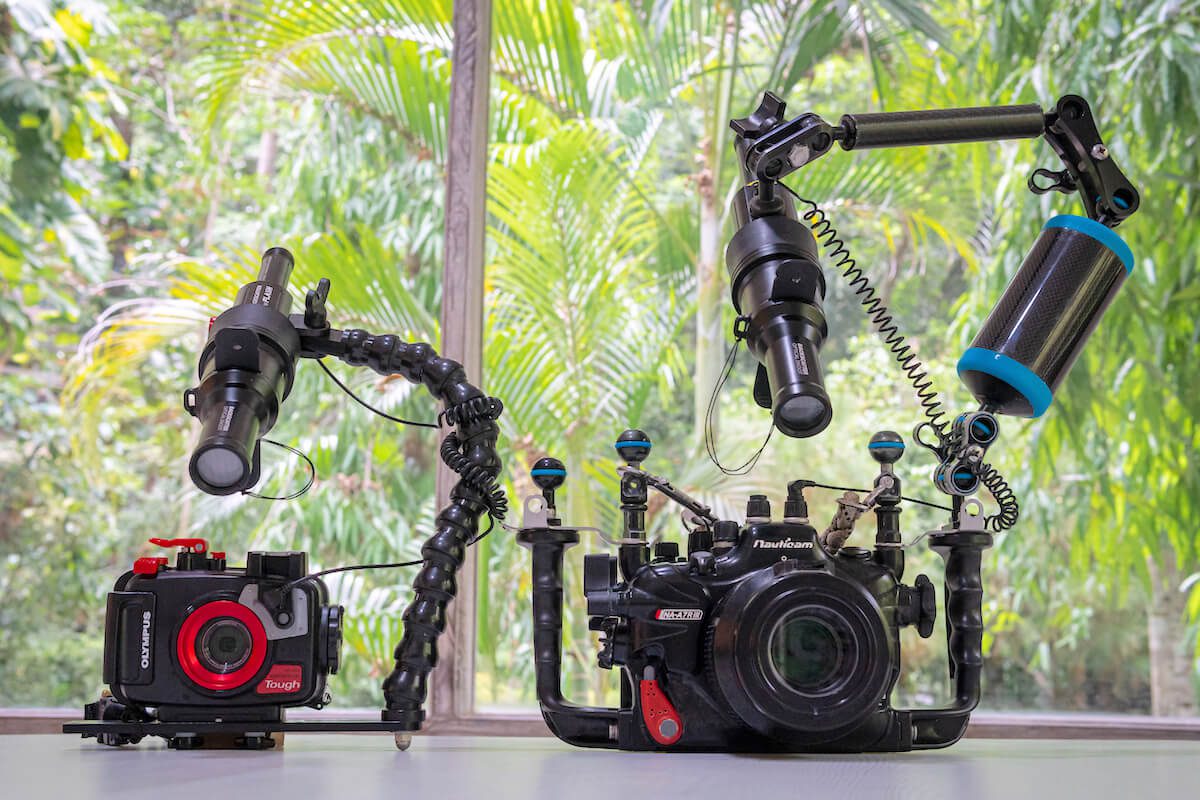 Versatility and Ease: Using the Backscatter Snoot Combo
When snooting we need the focus light to be on so that we can see where we are firing at our subjects. Usually, strobes have a focus light which is off center or directed toward the center, however, when that is attached to the snoot, the focus light is not always exactly indicative of where the main light will fire. This isn't a problem with the OS-1 and MF-1 combination, which actually makes this a unique product on the market. What you see is what you get; when you fire, it is in the same spot as the focus light indicated it would be.
Also on most other strobes you cannot adjust the focus light power, only the main light power setting. On the MF-1 you can adjust the focus light power too across three settings".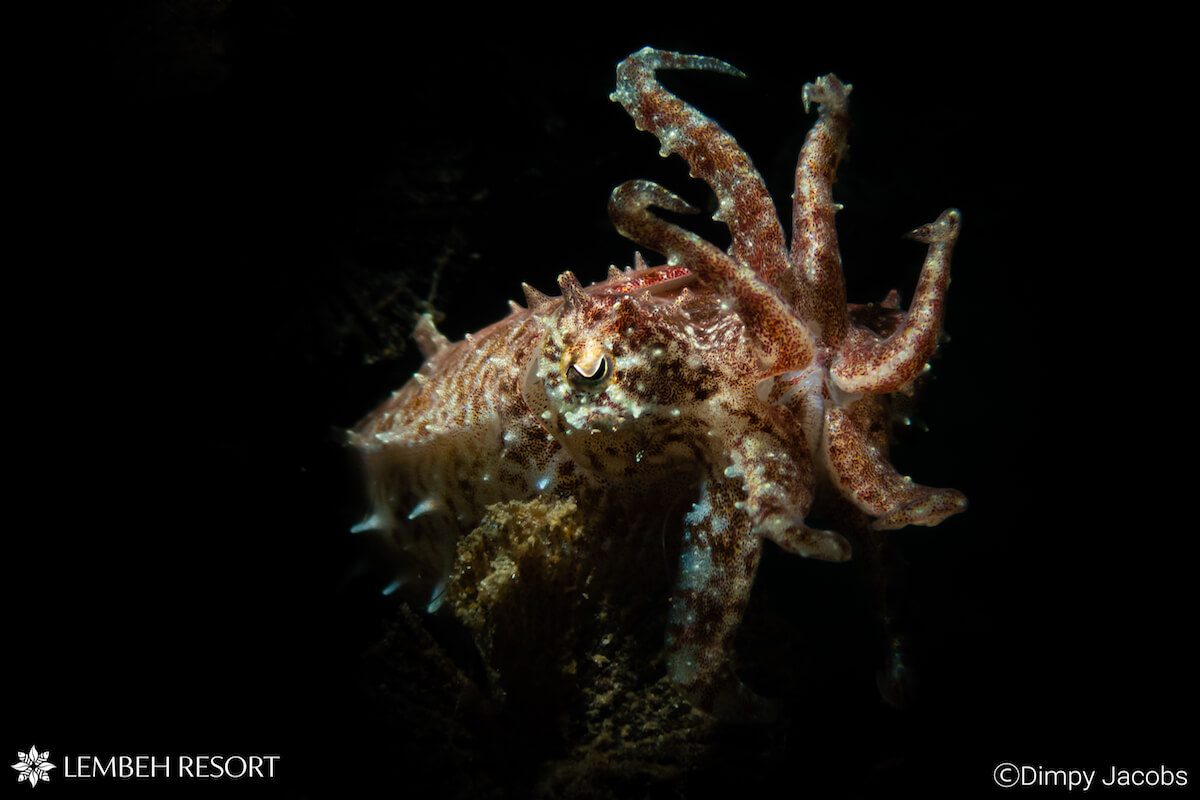 Enhanced Precision: Aligning Focus Light and Main Light
James says it's the easiest snoot to use because you can line up the subject and see what you are going to capture before you take the shot. It makes life a lot easier underwater and means that snooting alone is much more possible, « You can move it around on your own whereas some snoots are much harder to handle and require a lot more effort. Its compact size makes it possible to use in situations where you might not be able to use a larger snoot. Up until now snooting has been a technique mainly used by experienced photographers and profesessionals but the MF-1 and OS-1 combo have suddenly made snooting a technique that can be experimented with by many more underwater photographers. This is a great addition for those who have some experience shooting underwater and who are looking to improve their macro shots and try out new lighting techniques ».
The combo comes complete with a range of aperture cards which includes both circular and oval cards. The oval cards are ideal for shooting elongated subjects such as a nudibranch, but when used thoughtfully they can also be used to deliver a circular light spot when shooting at an angle. By turning the oval card horizontal you can prevent the light beam from elongating with the angle and make a round light spot without needing to be directly overhead with the light aimed directly down. (see video below)
For anyone who wishes to try shooting with the new MF-1 and OS-1 combination, they are available for rent (and soon to purchase) from our Photo Center, so why not try before you buy and discover the effects of snooting for yourself on your next trip to Lembeh?
If you'd like to find out more about snooting and other lighting techniques, James is also available for one on one underwater photography courses. For more information about course availability and/or other items available for rent or purchase from the Photo Center, contact us.
Experience Snoot Photography and Dive with Lembeh Resort
Are you eager to explore the fascinating world of snoot photography? Contact us to learn more about course availability and the items available for rent or purchase from our Photo Center. Elevate your diving experiences in North Sulawesi by diving with Lembeh Resort and delving into the art of snoot photography.
Discover Lembeh Resort Rates and Reserve Your Stay
Are you ready to dive into the wonders of the Lembeh Strait? Stay at Lembeh Resort and indulge in the marvels of the Lembeh Strait while enjoying comfortable accommodations with a touch of luxury. Our secluded location on Lembeh Island, combined with exclusive service and exquisite dining, provides a remarkable home away from home in North Sulawesi.
Visit our website to explore Lembeh Resort rates and find the perfect package for your upcoming stay. Experience unparalleled comfort, exceptional service, and unforgettable diving adventures at Lembeh Resort.
We are excited to welcome you to Lembeh Resort and create a memorable experience for you. For more information or to make a reservation, please contact us at reservations@LembehResort.com.