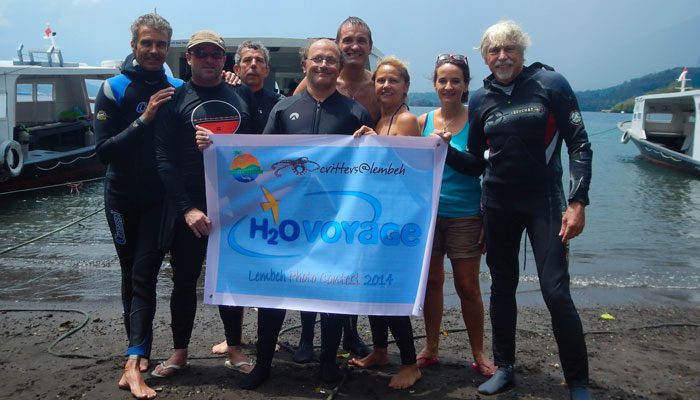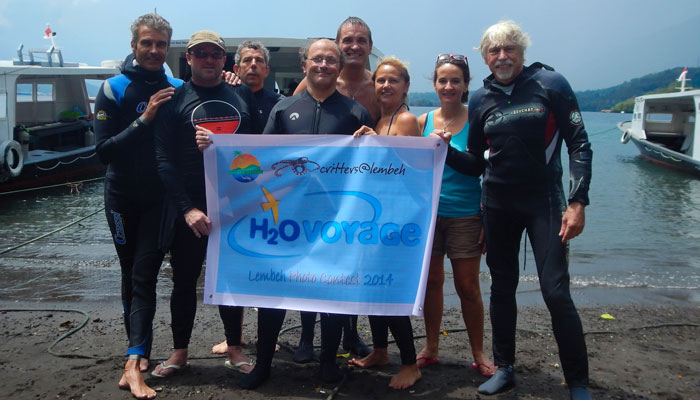 The 1st H2O Photo Contest was a success
The first ever H2O Voyage Photo Contest was a big success and it was a pleasure to host this creative event.
It was not just a competition but also a really fun trip for a group of excellent French photographers.
All of the participants got amazing photos but in the end there could be only one winner and we are pleased to congratulate Antoine Louvel for coming in first place.
We look forward to the next time!
« La première Edition du concours photo H2o Voyage a été un succès et nous remercions chaleureusement toute l'équipe du LEMBEH RESORT et du centre CRITTERSATLEMBEH.
L'ambiance amicale et joyeuse du groupe et le partage entre photographes aura permis à chacun de progresser en photo tout en passant des vacances exceptionnelles dans le détroit de Lembeh.
Comme chaque fois, l'organisation parfaite du Lembeh Resort, la qualité des guides et une année exceptionnelle en abondance de faune ont largement participé à la réussite de ce voyage.
Le détroit de Lembeh reste parmi nos coups de cœur, un incontournable dans la vie d'un plongeur et un lieu où nous apprécions de retourner…"
Eric Le Coedic