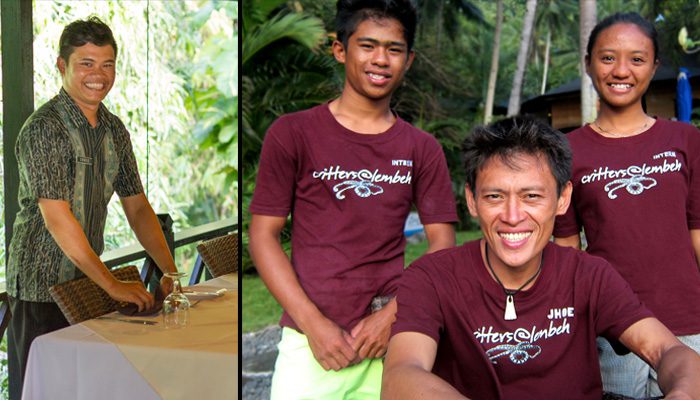 EMPLOYEES OF THE MONTH – AUGUST 2015
This month we are proud to introduce you to our "Outstanding Employees of the Month":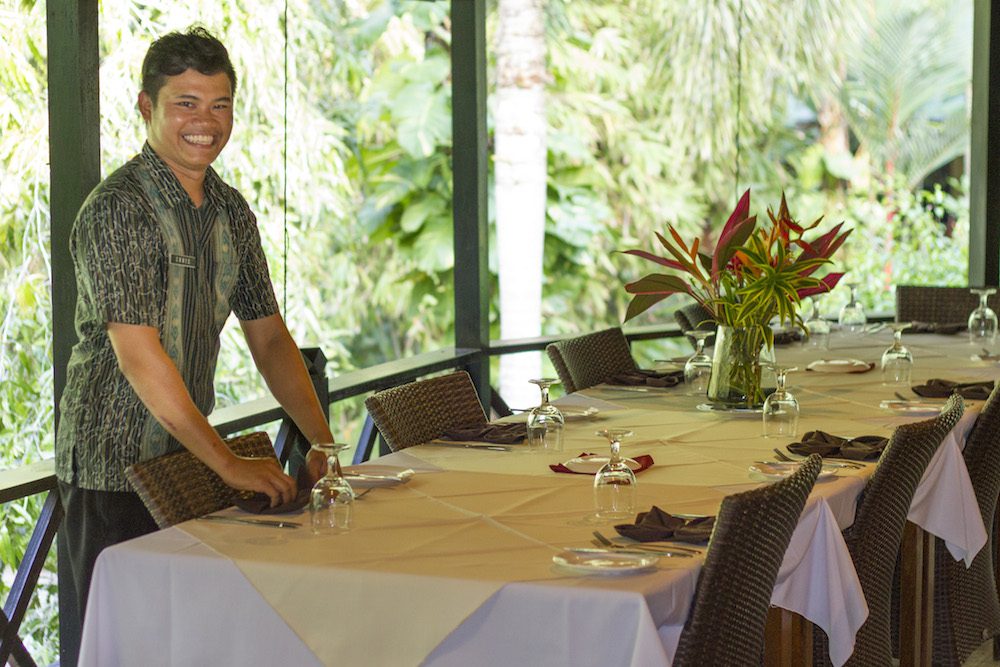 If you ever had a great espresso or cappuccino in our restaurant then it is very likely that our young and energetic waiter Chris was the one to make it. Chris won the award for best employee of the month at Lembeh Resort.
---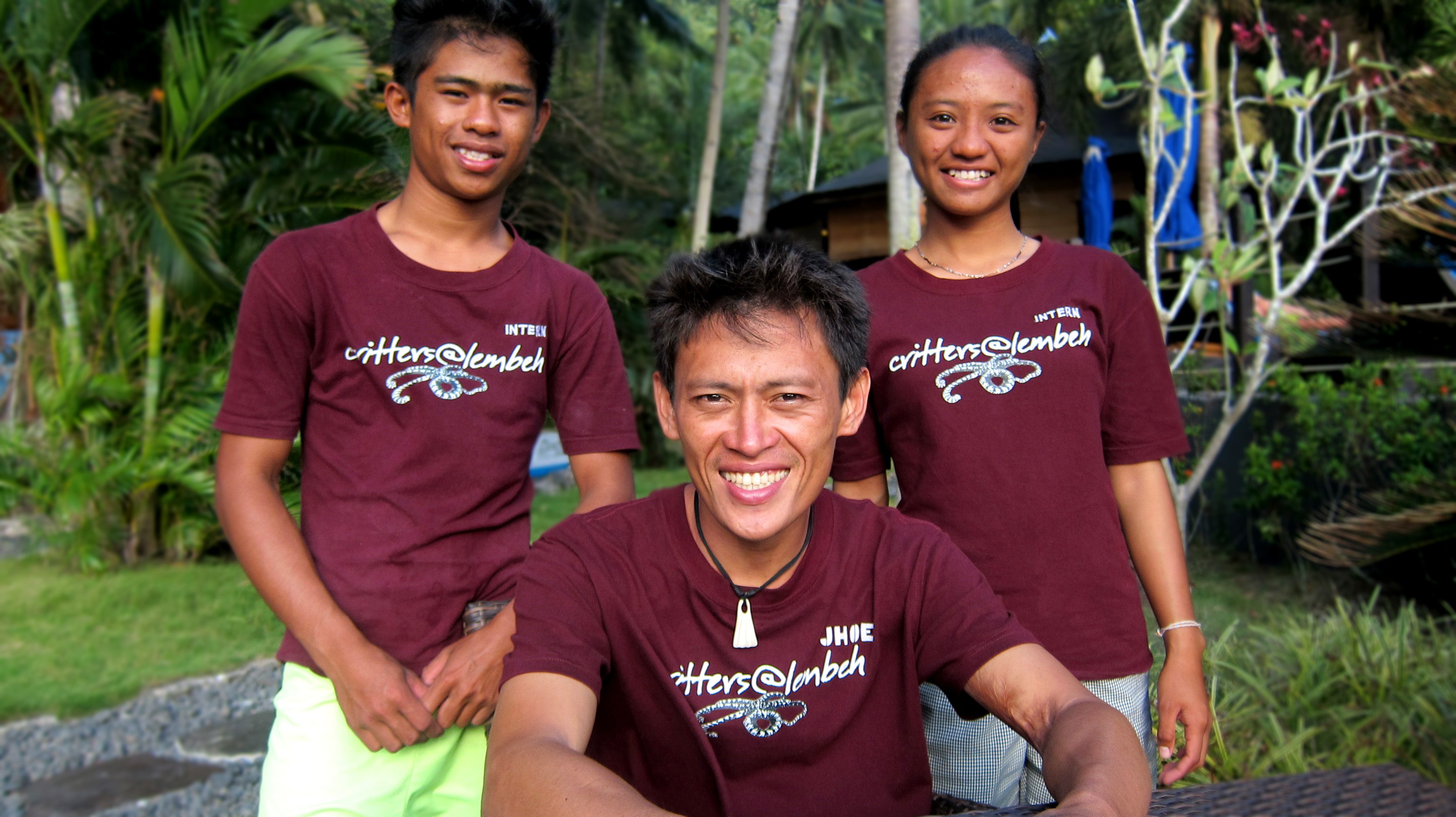 Our eagle eyed dive guide Jhoe won for his excellent team work while training our new staff and interns in diving (second month running!).
Asrid, our number one, number crunching critters@Lembeh Resort accountant won for her great service while dealing with the maintenance and dry-docking of our dive-boats.
Finally we would like to congratulate Jeysy and Ovir, our two interns from the high school in Manado, for doing an outright fantastic job, to have interns win employee of the month is not common at Lembeh Resort, well done!
---
We hope that Chris, Jhoe, Asrid, Jeysy and Ovir will stand as an example for all of our other staff to continue providing the best service in Lembeh Strait.
If you would like to know more about our wonderful resort & diving team please see our staff section for biographies, images and more