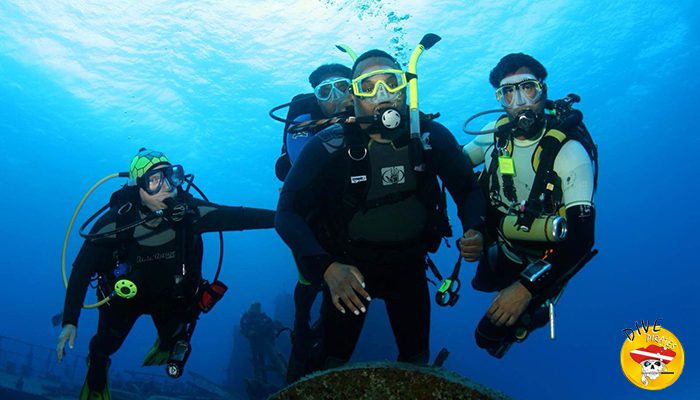 We Are Proud To Support The Dive Pirates Foundation
The Dive Pirates Foundation derives its name and philosophy from the combination of diving adventure and the romance of the Caribbean, especially the panache of pirates. Traditionally, pirate crews would take care of injured crew members by making them peg legs, hooks, eye patches, etc. Disabled crew members were not banished from the ship, but were given new tasks that they could perform and be useful to the rest of the crew. They were also given a pre-determined cut of the booty in exchange for their contribution. Dive Pirates continues that spirit by bringing the Classified Scuba Divers along with the rest of the crew and cutting them in on the priceless booty of Scuba Diving in the Caribbean.
The Dive Pirates Foundation is a group of volunteers that believe in supporting our community with our passion of Scuba Diving through the Dive Pirates Foundation, a 501c3 not-for-profit public charity. They create a community of Disabled Divers that dive and travel in the mainstream world of Scuba Diving through education and overcoming obstacles. Based on camaraderie, compassion, freedom to dive, and the Code of Conduct, Dive Pirates will support, train, equip, and provide dive travel to individual with disabilities through Classified Scuba Diving.
In order to continue sponsoring and supporting the Classified Diving program, the Dive Pirates Foundation is celebrating its 10th year with the 10th annual Dive Pirates Ball. February 28, 2014, Supporters, Divers, and Donors gather to raise money via silent and live auctions so as to be able to continue to support new students brought into the Scuba Diving community. Many thanks go out to Lembeh Resort & Critters@Lembeh and their support for the Dive Pirates Foundation and their encouragement in bringing Classified Divers into the mainstream diving community.
If you wish to learn more or join the crew, click here.
The Dive Pirates Foundation
www.divepiratesfoundation.org