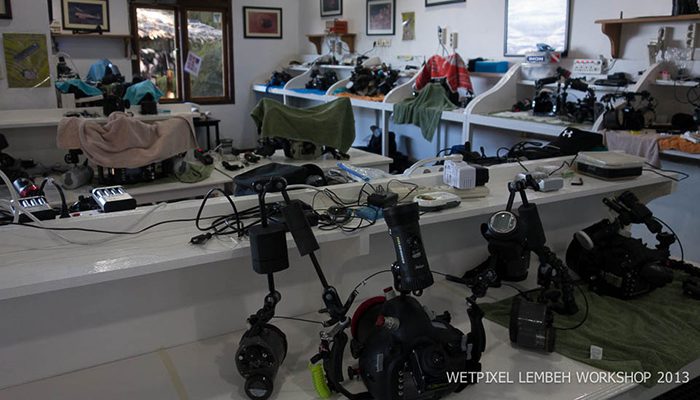 Wetpixel Lembeh Workshop 2013: Day 1 & 2
Day 1 of the workshop started with Alex giving a presentation about lens choices after breakfast.
Then it was off on the boats to put it all into practice. The Wetpixel group is using 4 boats of which 2 stayed out for 2 dives, while the others returned between dives. After lunch, Alex gave another talk giving more hints, this time about strobe and camera settings. Once again, this was followed by the boats departing to put these new lessons into practice!
Day 2 of the workshop started with Alex delivering a presentation on subject selection after which, we went and selected subjects! A very interesting session that had to be continued at a session after lunch.
After dinner, the group had their first image review session. The lessons of the workshop are obviously paying off, as the standard of the submitted images was very high.
Report by Adam Hanlon, Wetpixel Editor