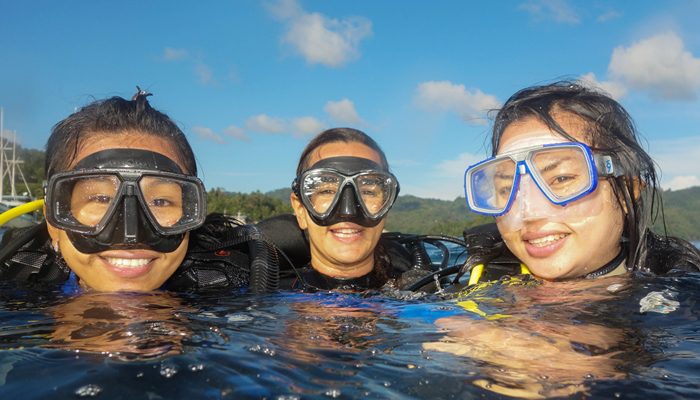 Dive In: Unveiling the Top 10 Reasons to Start Diving
Scuba diving is an amazing sport that turns into a hobby and becomes a lifestyle for some. It can bring you a lifetime of adventure and excitement. It allows you to travel to new and exciting destinations that offer relaxation, great diving and a chance to meet new friends with similar interests. Hmmm let's see; Lembeh Strait is in Indonesia (exotic √), world renown for muck diving (great diving √), Lembeh Resort & Spa awarded Travelers Choice #1 in North Sulawesi (spa = relaxation √) We asked some of our regular divers why they learned to dive and this is what they had to say:
I watched the T.V. show, Sea Hunt as a kid and always wanted to dive too.
I was looking for a new lifestyle.
I've always heard there are amazing animals underwater.
We wanted something we could do with the kids, as a family.
We wanted a hobby as a couple and needed something that gave us a complete breakaway from work.
Diving gives me the sense of adventure I had as a child.
It's been a lifelong dream to dive deeper than what I could by holding my breath.
I am a wildlife photographer and decided to take up SCUBA to see what sea life I can capture underwater.
I needed a hobby and love to travel.
I love the ocean and adventure sport, so what do you get when mixing the two…? Scuba Diving!
Dive With Lembeh Resort
Can you relate to these comments? Do you feel the same way? If you're not already a scuba diver, what are you waiting for?! Come and do your Open Water Diver Course, use the Spa or just relax by the pool at Lembeh Resort and Critters@Lembeh your dreams will become a reality!