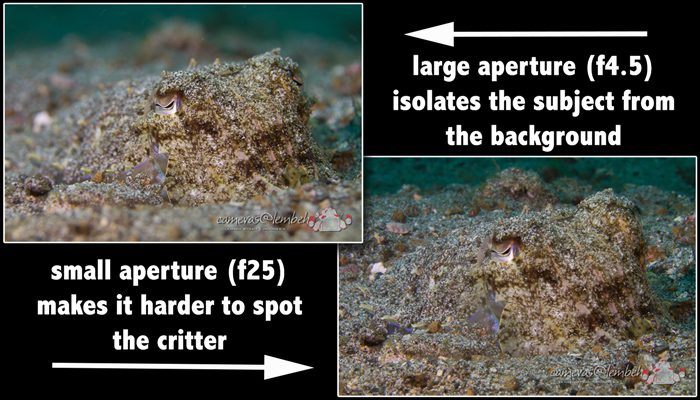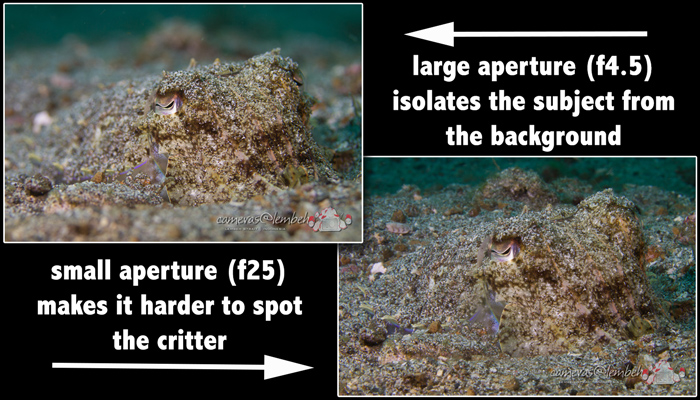 Tuesday Tips & Techniques from Photo Pro Sascha Janson #5
On select Tuesdays, Cameras@Lembeh (the first and only Photo & Video Center in Lembeh Strait) will feature Tips and Techniques by Photo Pro Sascha Janson. Sascha will offer up a range of information, you never know what piece of wisdom he will impart.
Sascha says: Make the subject obvious!
Try to isolate your subject from the surroundings! One way of doing this is shooting upwards, another way is using a large aperture. Using a large aperture often helps with mucky backgrounds and very camouflaged critters to make them more obvious.
Stay tuned for more Tuesday Tips & Techniques