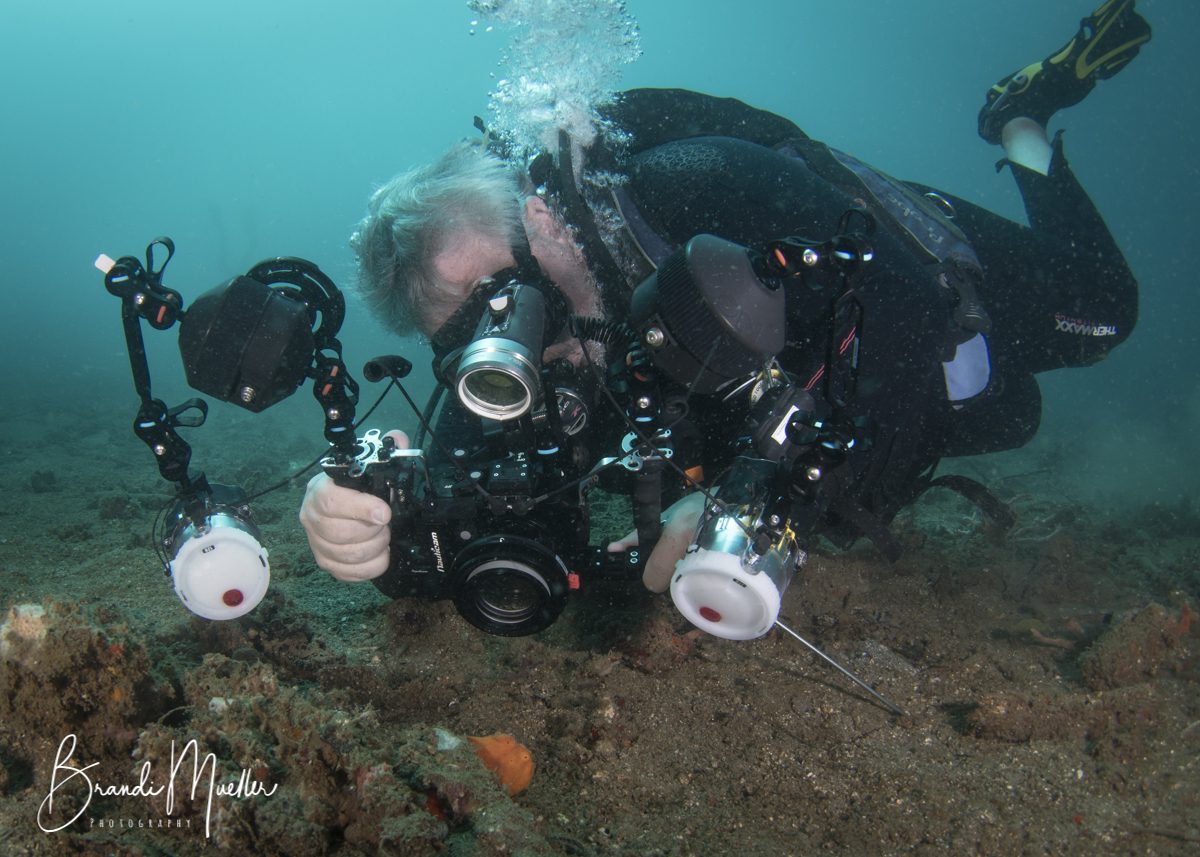 Underwater Camera Recommendations For New Underwater Photographers
Are you thinking about getting started in underwater photography, or are you considering updating your current camera? In this Blog we take a look at the pros and cons of 10 popular underwater camera choices for all levels, from beginner to seasoned pro!
1. Olympus Tough TG-6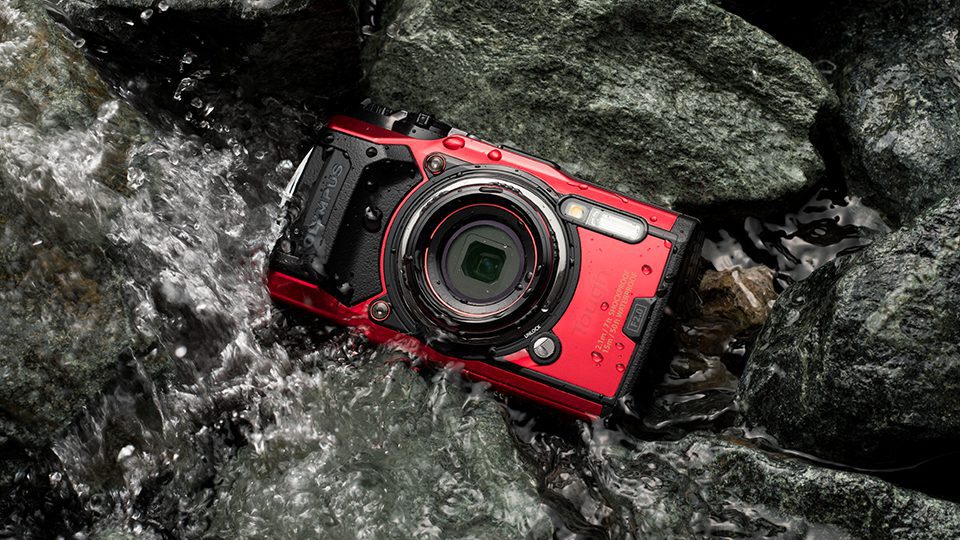 This tough and durable option is waterproof which means there is no need to buy a housing (a considerable saving). However, housing is available – and recommended, so that you can operate the camera on a tray with strobes or video lights attached.
The Olympus Tough TG-6 is marketed as being waterproof, shock-proof, crushproof, and freezeproof which means it's a great option to take on all outdoor pursuits – not just underwater!
As well as taking excellent images, the TG6 has 4K resolution video features and the zoom can extend up to eight times, so small details in the distance are easy to capture.
For photographing macro critters in the Lembeh Strait, the TG6 has a unique lens that allows for incredible macro photography. The microscope mode allows focusing from as close as 1 Inch and while this camera doesn't have a full manual mode, you can capture professional images with ease.
2. Panasonic Lumix LX10
The Panasonic Lumix LX10 stands out among its competitors for its excellent 4K HD video capabilities as well as its clean and crisp images.
The easy-to-operate camera has a fast shutter and lens speed which is ideal for underwater photography. It is a great choice for divers who want to capture beautiful moments quickly and easily with a high-definition compact camera.
Unlike the TG6, the Panasonic Lumix is not waterproof so a housing is essential rather than a recommendation.
3. Sealife Micro 3.0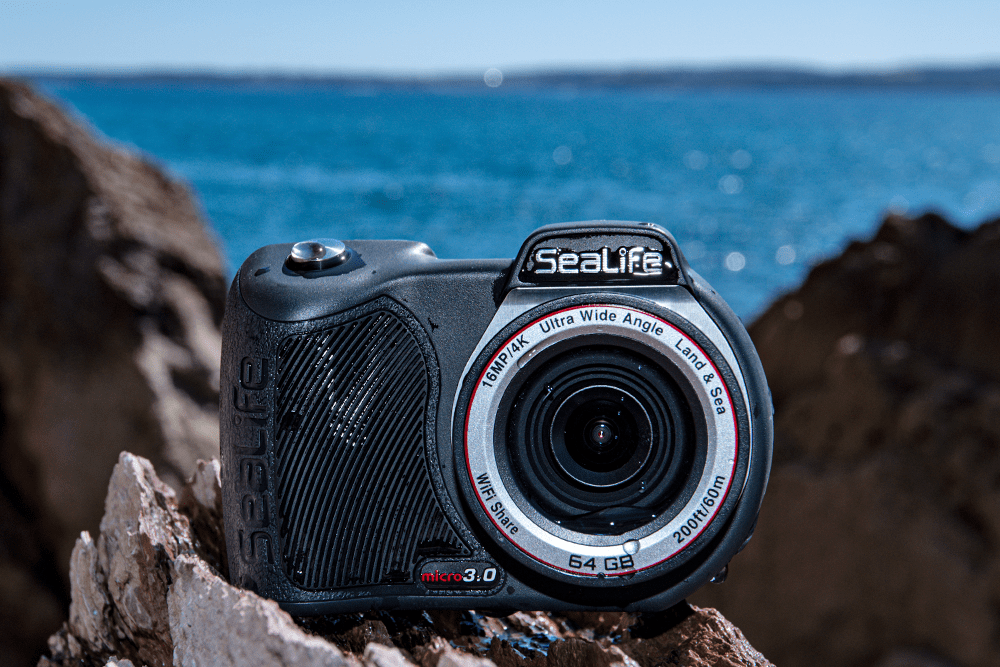 This is a great option for beginners – the camera is easy to use and waterproof (so no housing is required) and it features color correction for underwater images. The Sealife Micro 3.0 provides the option to shoot in RAW and capture wide angle images for a relatively affordable price.
However, it does not excel in low light environments so a strobe or video lights are recommended. For those who are more advanced in photography, the simple settings may feel more limiting rather than adding convenience. 
4. Panasonic Lumix LX100 II
This is the next-generation version of the Panasonic Lumix LX10 reviewed above. Unlike the model above, the LX100 II features anti hand-shake sensors to ensure that video and still shots remain crisp.
This model also captures high-quality photos and 4K videos and although a housing is required to take it underwater, it captures great video and still shots on land – making it a great allrounder!
Perfect for diving in the Lembeh Strait the Lumix Mark II features a macro shooting mode and, even when using zoom, the smallest of details remain clear and crisp. The LX100 II has garnered quite a following with vloggers, divers and photographers for its ease of use and excellent image and videoing capabilities.
5. Sony RX100 VII Premium
The Sony RX100 VII premium delivers exceptional precision and detail that even makes Techcrunch named it the "best compact camera money can buy".
With 4K HD resolution video and 20.1 megapixel images this camera performs well underwater and on land. The 24-200mm zoom lens also makes it a great option for those wanting to capture the smallest critters in the Lembeh Strait.
If you are looking for a compact camera that includes stabilization features, simple and intuitive design and operation, AND that delivers DSLR quality, this is a great option. 
6. Canon G7x Mark II
The G7x Mark II delivers the exceptional quality that one would expect from such a well-established manufacturer as Canon. With a 20.1 mega pixel lens, smart point and shoot features, and Canon's new DIGIX 7 processor, taking great images is a breeze.
The Mark II Canon is also a great option for keen photographers on land, although when taking it diving you will need to invest in a housing. Housing for Canon cameras are available from multiple manufacturers including Canon, Ikelite and Nauticam. Note though that once in a housing the touch display feature is not available.
7. Nikon COOLPIX W300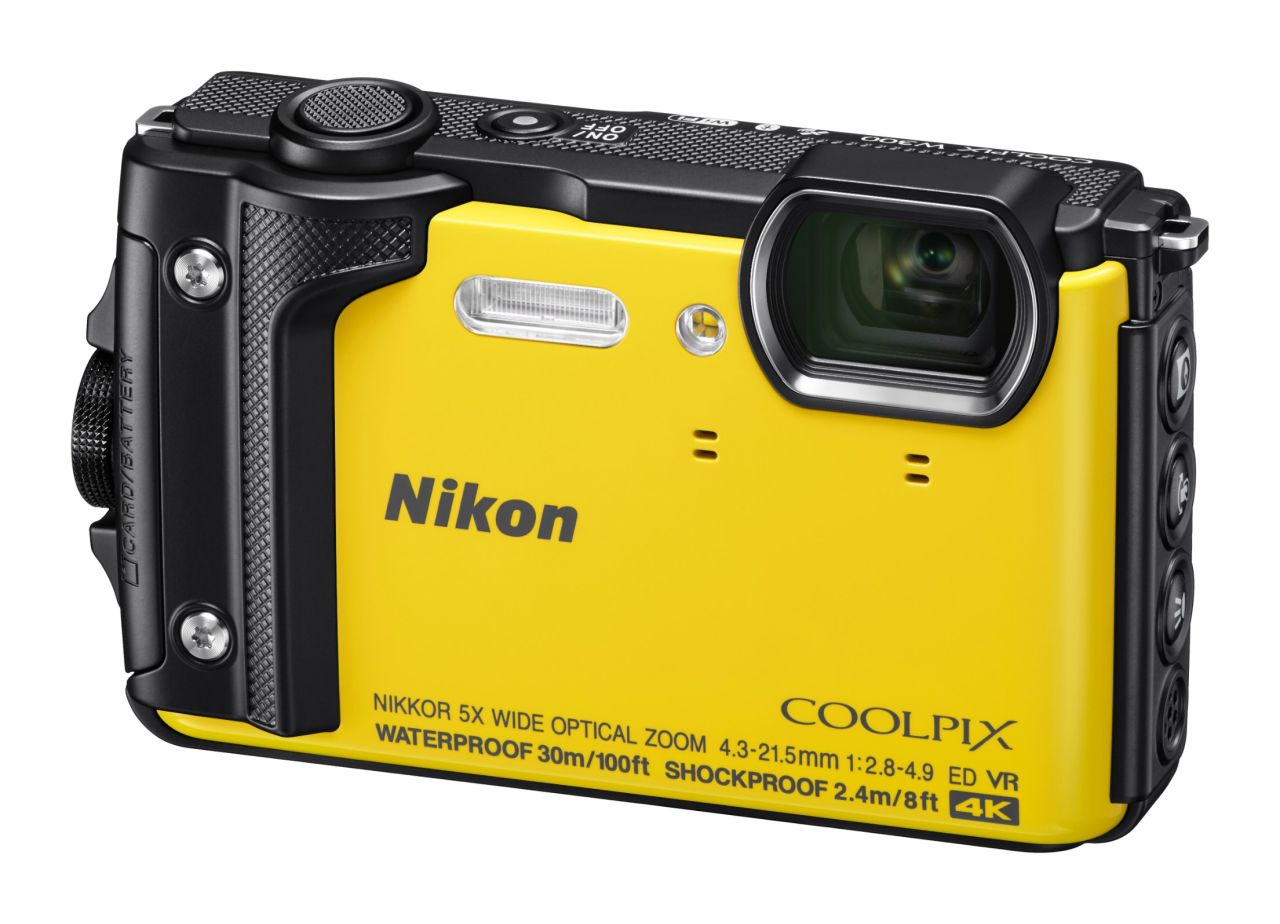 This Nikon is another underwater camera that is fully waterproof (to 30 meters) and doesn't require an additional investment in a housing. Like the Olympus TG range, the COOLPIX is marketed as being waterproof, shockproof, freezeproof, and dustproof – so a great allrounder for outdoor enthusiasts.
Featuring 4K HD, 16.0 megapixels, and a 5X zoom lens means you can rest assured of phenomenal images and videos no matter how far away the subject. For scuba divers, we strongly recommend investing in a housing to ensure longer camera life and the ability to attach video lights or strobes as image quality deteriorates in low light environments.
8. Sony Alpha a7II
The Sony Alpha offers a 24.3-megapixel camera and the world's first five-axis image stabilization design – which means that you can still capture crisp images and videos – even in currents! 
The Sony a7II's mirrorless design makes the Alpha a7II much lighter than its competitors (1.32 pounds) – another significant plus point. However, the one downside to this model is that the battery life is not as good as some of the other cameras in this field. 
9. Canon EOS 6D Mark II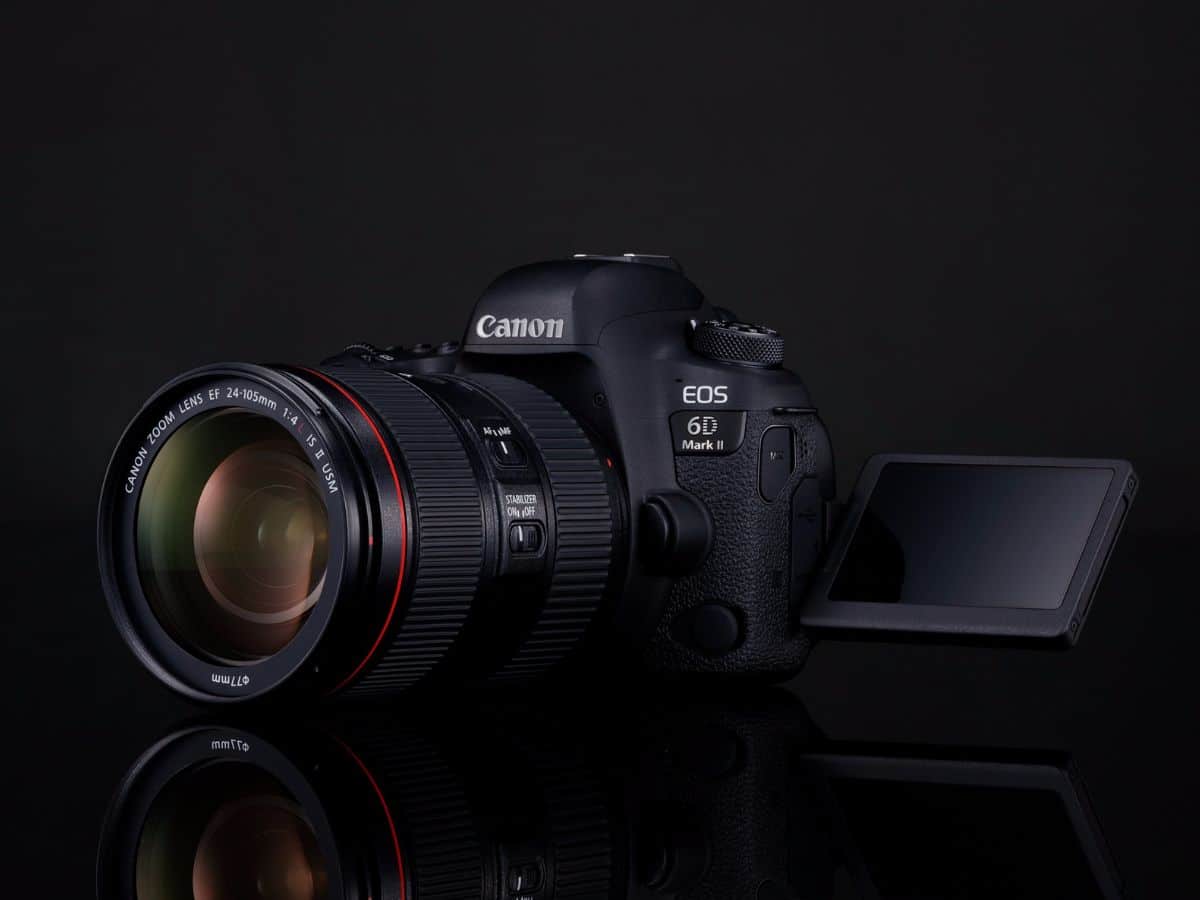 If you are an experienced photographer, or are looking to make the leap from shooting with a compact camera to shooting with a full DSLR then the Canon 6D Mark II is a great option to consider. This model is basically a DSLR in a compact camera's body – making it super easy to handle and less overwhelming underwater.
The 6D Mark II brings 4K HD photos and videos, and a 26.2 megapixel CMOS sensor to the table along with Canon's DIGIC 7 processor. This combination ensures excellent image quality – even when shooting with expanded ISO settings.
When purchasing a DSLR, keep in mind that the cost of the camera is only part of the investment, you'll need a housing too – and DSLR housings are significantly more costly than those for compacts.
10. Canon PowerShot G16
The Canon PowerShot G16 is literally packed with features. From a 5X zoom, 1080p HD video, through to a 12.1 megapixel CMOS sensor, this compact Canon delivers images that could easily be mistaken for DSLR quality.
In addition to great imaging, the smart G16 has built-in Wifi that allows you to transfer your images to your devices and direct to your social media accounts!
This is a great option for those who want a land camera as well as underwater, however, be aware that housings for the G16 can cost more than the camera itself.
The Photo Center at Lembeh Resort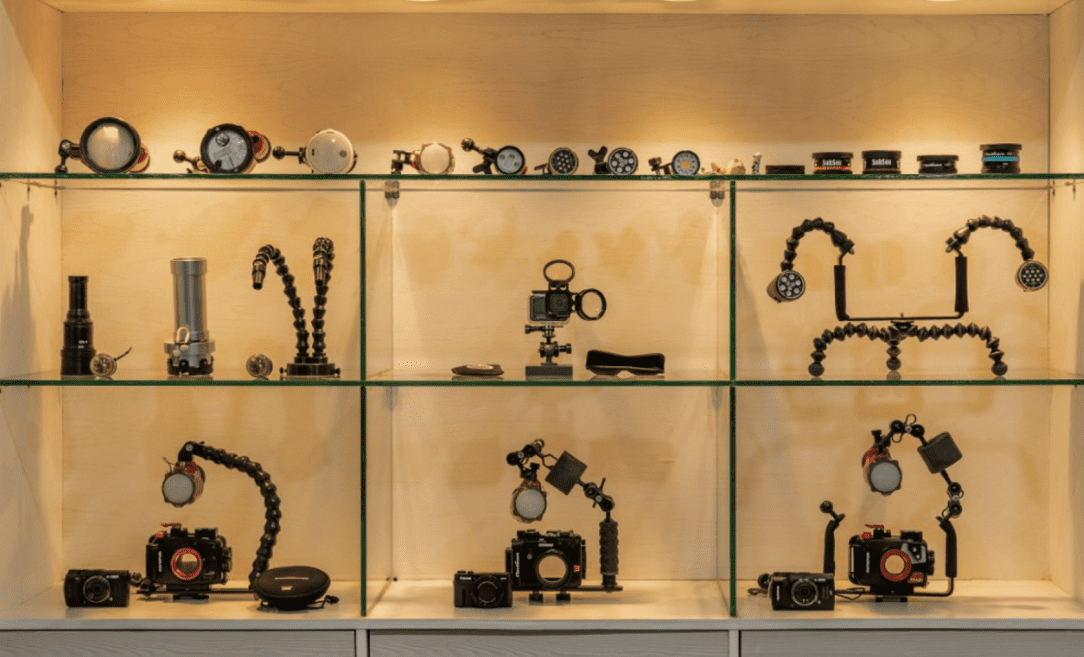 If you are not sure which camera is the best option for you, get in touch or ask our Photo Center Assistants during your stay. We also have a range of cameras available for rent so you can try before you buy!
Are you ready for your next underwater photography trip with Lembeh Resort? Make your reservation today [email protected]!
If you enjoyed reading this article, you may also enjoy: