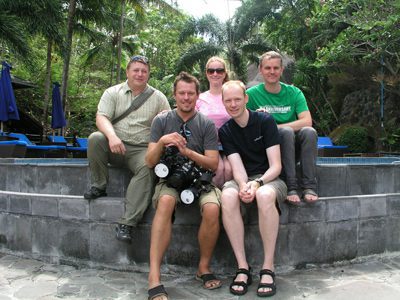 Lasse : Thank you for great service and great diving!
Karoline: Thanks to everybody for making this a wonderful holiday
Everything has been amazing. The Diving, the food, the people, the atmosphere.
Hope to see you all again (PINK LADY)
Christian: What a trip! Great critters, staff,ambient, boat crews, guides everybody made us feel at home and have a lot of fun! I will be back!!
Jon: Thanks to the entire staff for a wonderful trip. We had so much fun and have seen a lot of cool things. Opo K. always finds the smallest and coolest things.