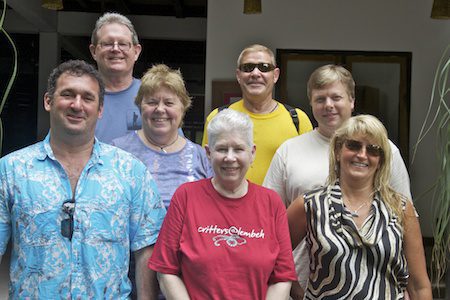 Janet & Bob Czapski:I'm always amazed, and I don't know why, but every time I bring a group it just gets better and better!Different time of the year, different weather but the amazing diving improves with age!
The eyes and hearts of the staff cannot be topped anywhere in the world and we always hate to leave!
Thanks for the Wonderpus Octopus, Flamboyant Cuttlefish,Tiger Shrimp, Hairy Frogfish and every other magnificent critter your staff found for us! We cant wait to come back.. Terimakasih Sepuluh Kali!
Peter Schaenfele:
Finally got to Lembeh and saw most of what I came here for. Great dive operation. Your guides are as good and better then what I have experienced at other locations. Great ambiance and friendly staff. Enjoyed interacting with locals,music and all! Keep The Critter Alive!