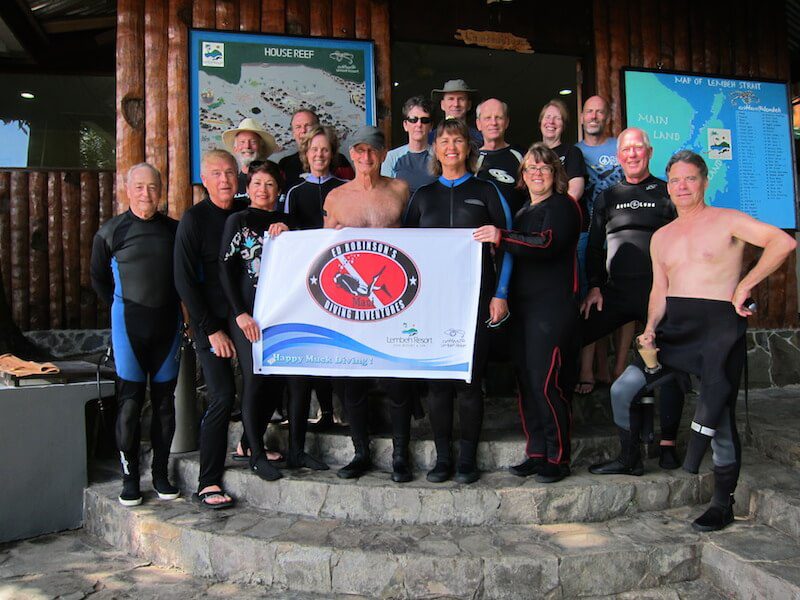 Ed and Suzzy Robinson: Very good! We love the reef, corals, currents, and fish- nice variety.
Holly Laughlin: Keep up the fantastic job. Very grateful for the camera help from Sandro. Sandro- for the photo assistance, Opo K for being extremely patient, helpful, kind, and also help with photography. Thank you for the fabulous trip!
Al Schmauder and Grace Rodriguez: Staff help put on BCD. All equipment was on boat and ready. Nolfi wrote on slate all the critters we saw.