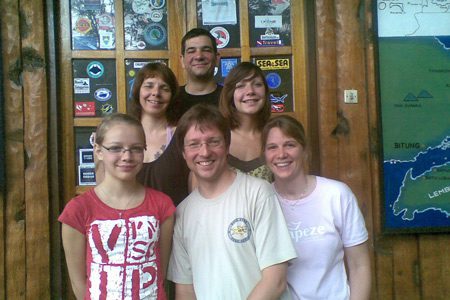 Anne Sylvie & Jean Jacquez: Many many thanks to all the staff with a special mention to Dimpy who took care of charlotte and Salome and who allowed us to dive "with subtitles"!
We have never seen such a food organization! All the staff in very friendly and prevent all we need.
We hope to be back soon and will warmly recommended the Lembeh Resort to all our (divers) friends.
Charllote: I'll Be Back 😉
Salome: Everything here is great, staff, divers,food, etc.
Jerome & Laurence:
Dear all, thank you very much for your kindness! Please don't change and still enjoyed and friendly