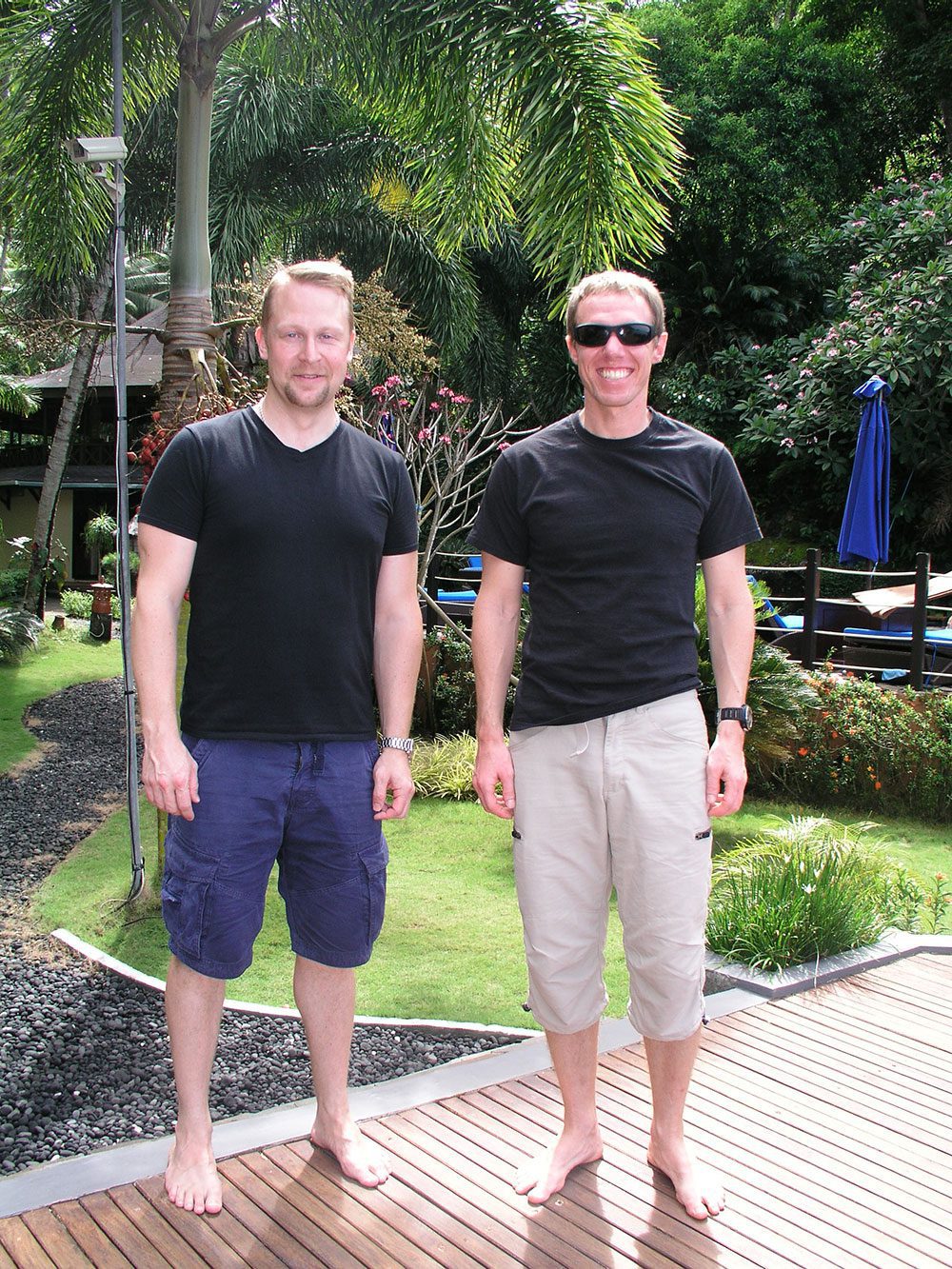 Krister:First time conducting muck diving! Awesome experience that opens up a new world of diving. I'm not that experienced in diving (approx. 50 dives) and I have still enjoyed every minute of the time below surface. It is amazing how much critters there are to see and get fascinated by during the dives. Hence, you can enjoy the dives without a massive camera 😉
The diving staff and the resort staff makes your stay the best! There ain't a single thing to complain about! Ana and Miguel, thank you for all nice conversations and really nice superb hospitality.
Krister Ruisniemi, Umea in North Sweden
Pierre:
Great diving!
Great service!
Great food!
Great facilities, love the poolarea!
Great hospitality!