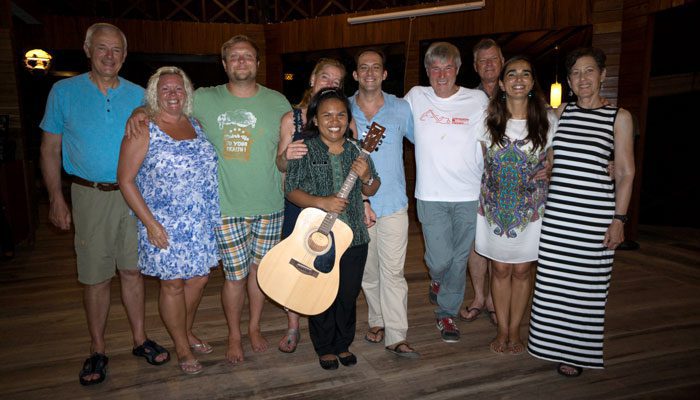 Lisa Collins:Opo K was a fantastic guide, extremely helpful, professional & efficient, and went above & beyond his duties to help us.
Richard Webster:
Opo K did an outstanding job, he was very friendly and knowledgable.
Richard & Lois Miller:
Staff is very helpful & knowledgable.
All of them, especially Opo K is one of the best we've known. He was always cheerful and watched over us while diving, also never lost sight of us even when we took a long time photographing something.
Martina Engels:
Thank you so much for having me to looking forward to come back! very much!