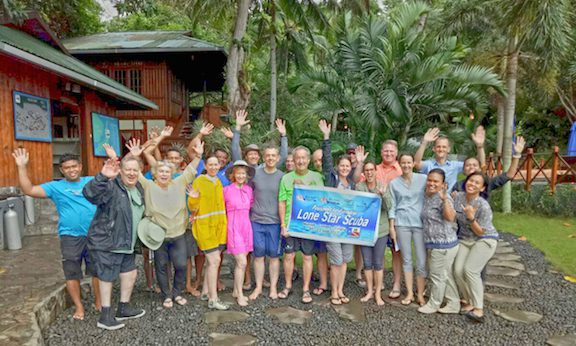 Alan Sekol & Beverly Ort: Hengli & Captain of boat and all support staff were wonderful in helping my disabled husband to get on & off the boat. Vadly & Andris worked very well together to make sure all divers saw the special critters.
Philip Moore: Agus & Gigs were excellent!
Brooks Faurot: Vadly was very attentive to us.
Brien Gale: Gigs was a great guide. He found things we were interested in and has amazing eyes. Would ask for him again.
Platt & Laurie Allen: Vadly was very attentive and focused on customer service. We hope to come back!
Mike Ryan & Ann Christensen: Opo K & Gigs are amazing! Fantastic dive guide! Excellent & have wonderful eyes! Very knowledgeable! Thank you!