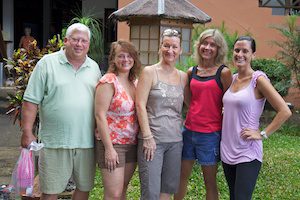 Lorraine Risicinti: It just keeps getting better! 2 nights at Buyat Bay was Primo Diving!!Followed by 5 nights at Lembeh Resort–a Perfect combination! Amazing diving staff, accommodations-
you'd be crazy not to come back!
Jack Watson: Lorraine speaks for all of us!
Anna Hackeey: I've had wonderful days diving at Lembeh. I thank you so much for making my stay so memorable!
Great Resort Staff, facility and dive operation. no disappointment here!