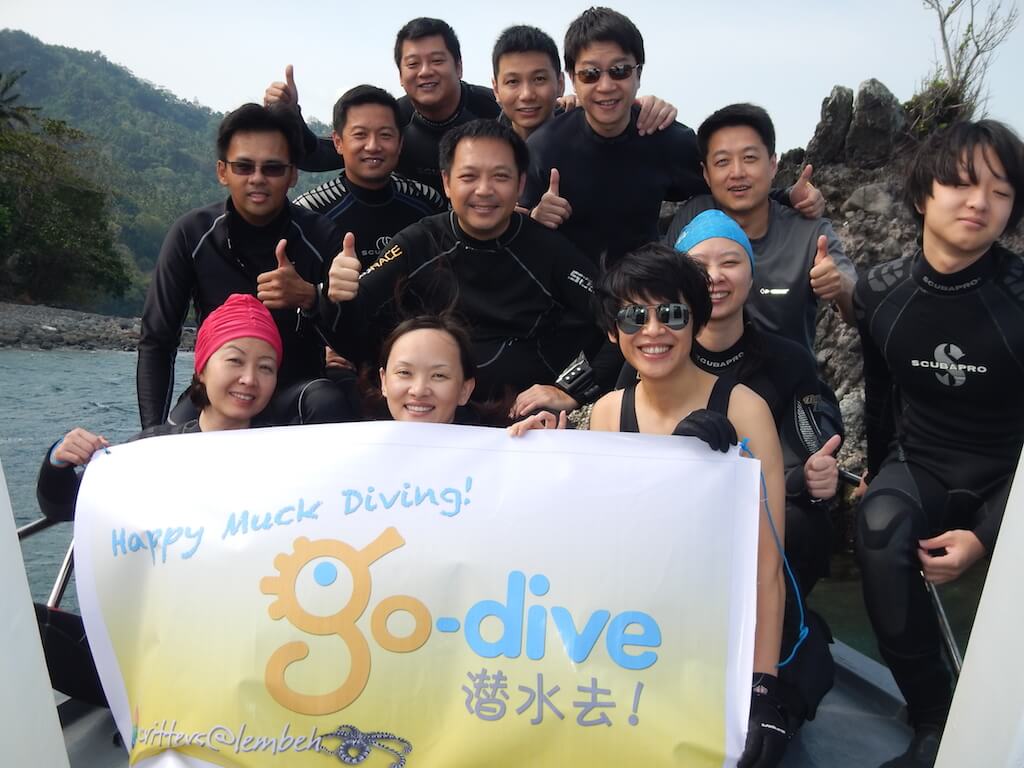 Good afternoon to you and the team! Sean would be pleased to share his photo with the dive center.
Our group had a wonderful time in Lembeh Resort, all of us are very satisfied with the service and quality provided by your team. DMs were very helpful, they showed us many kinds of underwater creatures, we had the most happy trip in Lembeh. I am sure we will come back in the near future with our big smells.
Attached please find the group photos.
Thank you once again and wish you have a nice week-end!