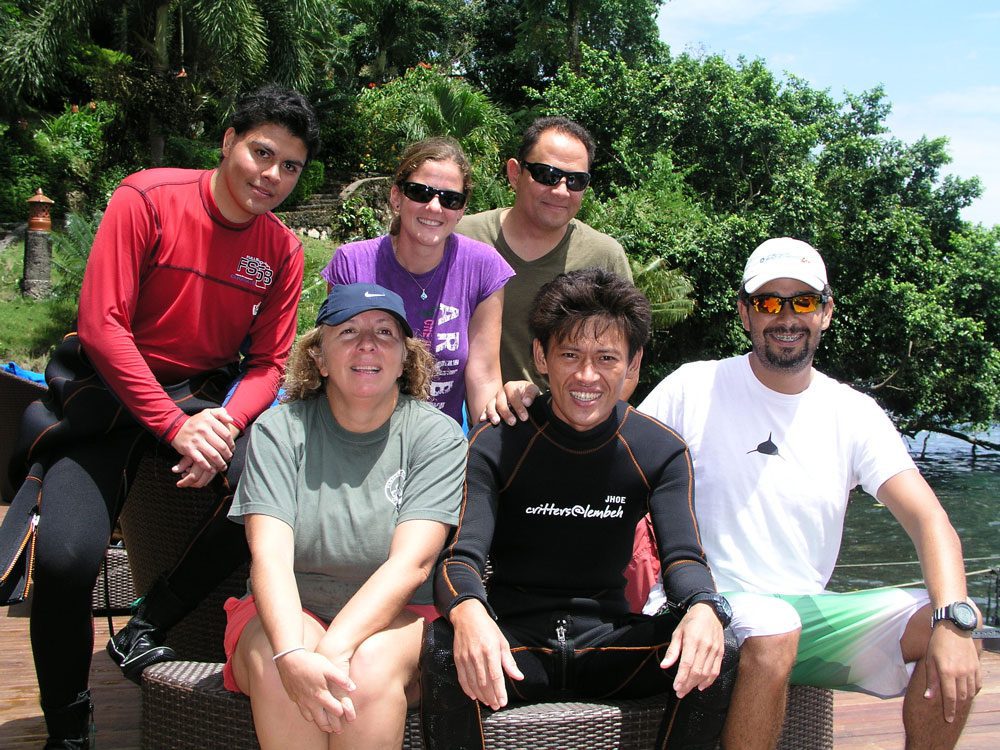 Ricardo:Incredible experience!Excellent dives! One of the best dive centers at Lembeh! I definitely come back soon!
Adriana & Dahen: Lembeh Resort has very friendly personnel and very attentive. Highly recommended!! The muck diving is really fun and for someone whip has never done it before, it is really unexpected to find so many living things in place that looks deserted and with apparently just sand.
Jammy: It's perfect critters week in Lembeh!!