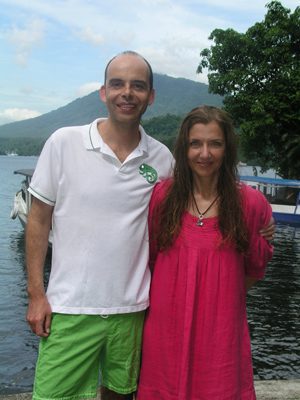 Thank you , Merci Beaucoup, Terima kasih to all of your great diving , great service and always with a smile ! We had a fantastic time, thanks for looking after us so well and your amazing spotting and boat skills. Look forward to seeing you again next time, we over this way! In the meantime & special thank you to Jerry, Iwan K, Andris and captain Benya for making our trip to Buyat so special and, to Opo, extra big thanks for the underwater Blue Ring Octopus dating agency… it was unforgettable!
Oksin, Abner, tommy, Andy and Iwan B great diving with you
Andy, good to see you again and good luck with the baby!