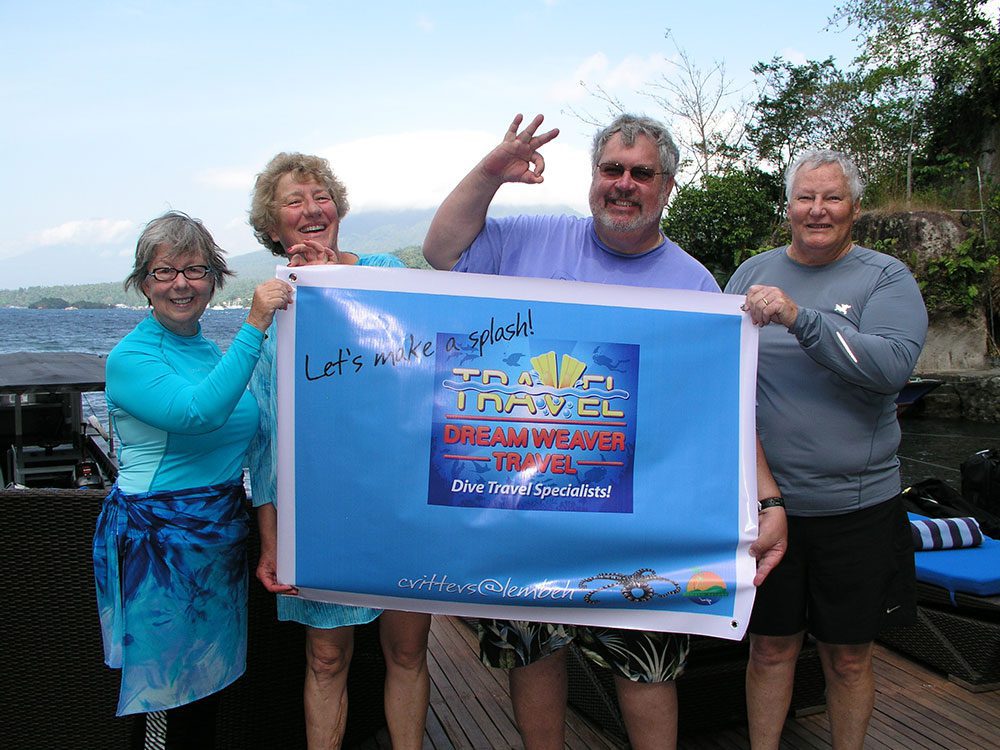 Steve :My favorite place to dive! I am often asked where my favorite place to dive is and i can honestly saw it
is lembeh and specifically lembeh resort. Aside from the weird and wonderful critters, which is unquestionably a significant reason to come, i love the people. The staff at lembeh resort and critters at lembeh are some of the friendliest, warmest people i have ever known. Just like at the bar Cheers, everybody knows your name. From the time you arrive to the time you leave you feel like a welcomed guest even part of the family. So, when you combine awesome diving with wonderful people you get lembeh resort. I will be back.
Michele Pelanne:
Of course diving Lembeh is an extraordinary experience with amazing critters in the muck. But one would be lost without the awesome eyes of the dive guides. Well versed with the area and knowledgeable, they showed us every thing and took notes as well. All we had to do was look and follow their enthusiastic lead. On the boat, i felt my safety was of great concern. With a weak ankle, everyone took care to stabilize my movements as well as anticipating possible needs i might have.
Off they boat we were greeted between dives with a happy staff offering drinks and treats on a lovely, relaxing deck next to the pool. Feeling welcomed seems to be the way of the resort.
Love the people and the diving