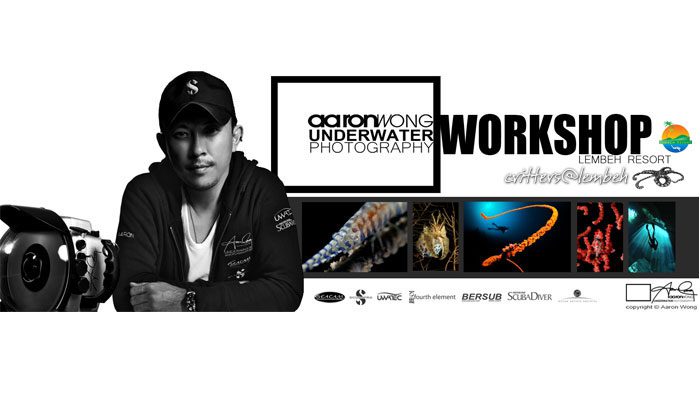 Coming Soon – AARON WONG UNDERWATER PHOTOGRAPHY WORKSHOP
Aaron is no stranger to Lembeh Strait but it's been several years and we're excited 57 Diving and Aaron have chosen Lembeh Resort for this event.
AARON WONG photography workshop trips provide some of the best learning curves designed to improve your underwater pictures. No only do you get professional tips from Aaron, you also get to practice what you have just learnt straight away in dives where Aaron will be on hand to guide.
This 4-day workshop includes simple evening classes where he will share with you the principles of underwater photography, macro and wide angel photography, followed by basic postproduction. Enjoying some of Indonesia's best scuba diving and taking advantage of Lembeh's abundance of critters, this workshop will focus more on macro photography where Aaron will share tips on his trademark lighting techniques that have won him international acclaim.
Great diving, non-stop photography and great company all done in the lovely Lembeh Resort & Critters@Lembeh. This is what this workshop is all about. There is nothing more a dive photographer could ask for.