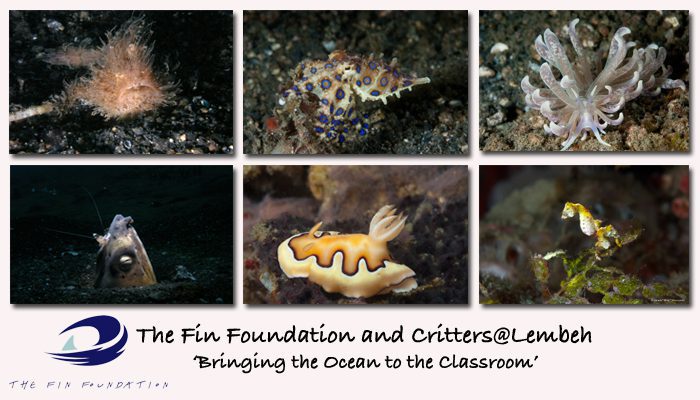 Bring The Ocean To The Classroom – Fin Foundation
[email protected] is honored to be partnering with the Fin Foundation to help bringing marine science and ocean awareness to communities across the Southwest United States by offering photographs by our dive guides available for prints. In return, 100% of the proceeds will go back to the villages in Lembeh island to provide school uniforms for the children who cannot afford them. Go to the Fin Foundation website to learn more, and make your purchase.
Many of the children who live on Lembeh cannot afford to buy the mandatory uniforms in order to attend school. All of us understand how critical education is to the future of these young people. Just $30 USD will provide the three sets of uniforms that a child needs for an entire school year.
The Fin Foundation is a non-profit organization made up of a consortium of marine biologists, educators, ocean enthusiasts, photographers and community volunteers working to bring marine science and ocean awareness to communities across the Southwest U.S. The Fin Foundation reaches out into classrooms and community forums with presentations on ocean life and marine conservation that allows people who live far from the ocean to experience sea life close up. Since its establishment in 2009 the foundation has presented to over 75,000 children across the southwestern United States.
Thank you to Steve Williams for taking the initiative, starting Fin Foundation and including Lembeh.  Not only is this a tremendous compliment to the dive team at [email protected] but demonstrates that most divers have above average concern for where they travel & dive.  We are honored and look forward to help support education initiatives here in Lembeh Strait.