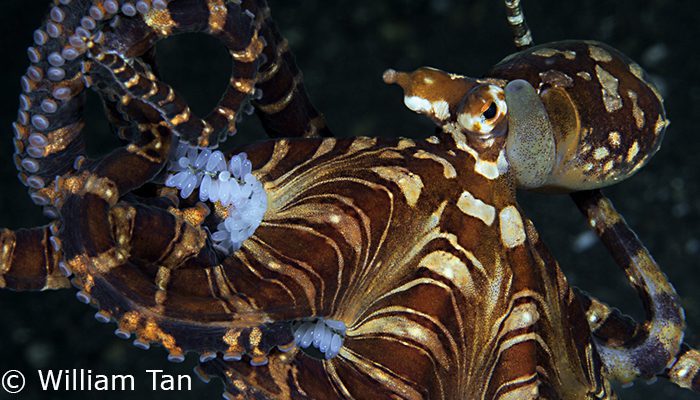 Capturing Critters in Lembeh Workshop 2013: Day 1 & 2
Someone up there definitely knew I had been good all year. When I arrived as a one of the four tutors at the 2nd Annual Critter in Lembeh photography workshop, not only do I get to dive beside Iwan(one of the very best divemasters in Lembeh Strait), I also have a team of fantastic participants who are all keen learners. Among the participants, I saw two 1DX and a 1DC, some 5D3s and D800Es, who said the economy was bad…?
Two days had passed in this 10-day workshop, and Iwan had already shown us a whip coral goby with eggs all ready to hatch, a wunderpus also carrying eggs, pregnant ornate ghost pipefish of all colors, a lizardfish feeding on a triggerfish, a pair of mating nudibranchs, and the elusive green shrimp of the Genus Phycocaris which is still unknown to science.
The 2mm little green shrimp gave everyone a hard crash course on super macro photography. Fortunately I had brought a few pieces of the new FIT +10 diopter and the even-newer Nauticam SMC diopter. Underwater photography can be so enjoyable when you have the all right equipment!
William Tan