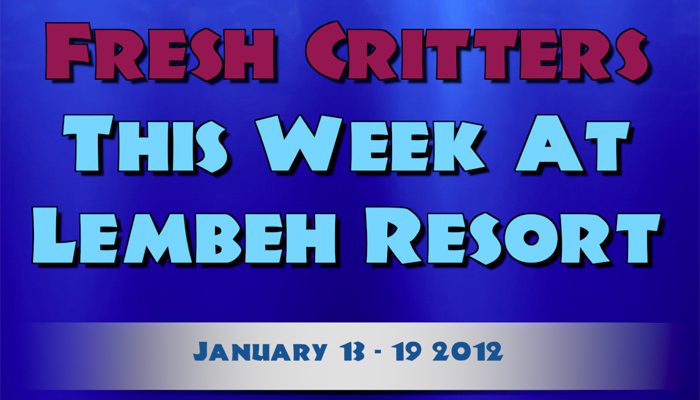 Catch our weekly Critter update produced by our in-house Photo & Video Center.
Welcome to episode 26 of Fresh Critters At Lembeh. This was an exceptionally good week for crustaceans with cool shrimps, crabs and squat lobsters showing up everywhere. Nudibranchs are still hot and once again we have hatching Flamboyant Cuttlefish eggs.
Check back next week for weekly Web 27!