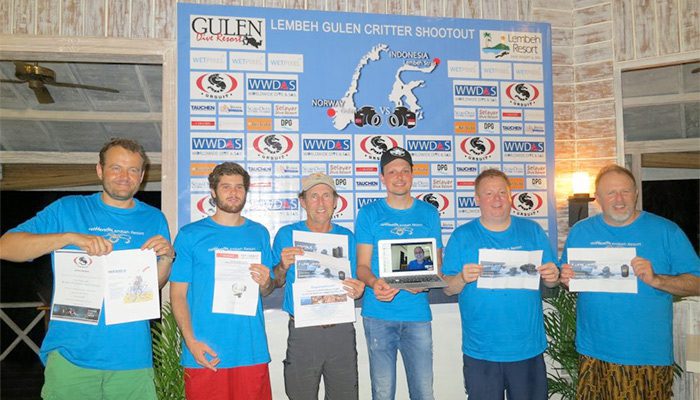 Day 8 – Lembeh Gulen Critter Shootout 2016, and the winner is?
Breaking News!
Team Lembeh Wins the 2016 Shootout Title
Round 3 results (Fish) were announced yesterday evening at 8pm and Team Lembeh brought home an astounding win of 78.9% to 21.1%
Round 3 was Lembeh's strongest round with our team taking 1st, 2nd, 3rd, 4th, 6th, 7th, 8th and 9th places while Gulen's images fell lower in the rankings with the exception of Atle Ove Martinussen's fantastic image of Lypophrys pholis which took the 4th place.
---
Greg Shermans winning image in the fish category, a backlit goby hiding in a discarded bottle
---
Team Lembeh had an exceptional day out shooting and the portfolio of 12 competition entries that were submitted for voting included pygmy gobies, pygmy seahorses, weedy filefish, hairy frogfish, common seahorses, stargazer and Banggai cardinal fish – all Lembeh classics.
With such a convincing win in Round 3 the overall results table was reversed and Lembeh went from being a step behind Gulen to taking the overall Critter Shootout Title by a margin of 59.2% to 40.8%
It's been a phenomenal week; not only have our individual participants produced some stunning imagery but they have worked together as a team and learned new photography skills as well as fine-tuning existing ones with Tobias Friedrich and our own Sascha Janson.
---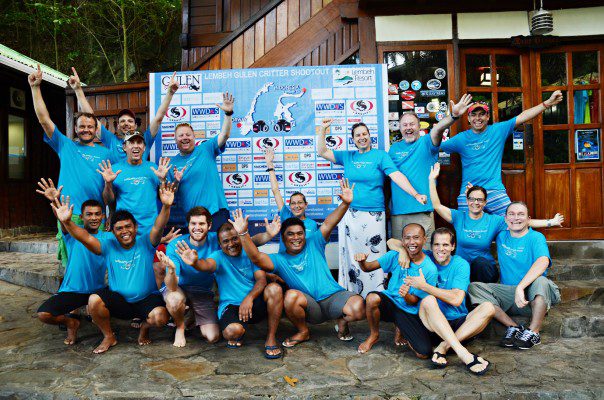 The winning team from Lembeh Resort!
---
It was with heavy hearts that we said goodbye to many of the team this morning but we were honoured to have you all in resort and to be part of this unique event.
From all of the participants and staff at Lembeh Resort we would like to say a big thank you to our opponents in Norway. Firstly for being such a sporting team from start to finish and also for showcasing and sharing with us some of the highlights of diving in Gulen and the contrasting marine life that exists there.
Within the Lembeh Team our individual participants were ranked from 1st to 7th according to their personal percentage of the votes. Below are the individual rankings and prizes:
---
1st Wayne MacWilliams:
US$3,500 of vouchers for Siren Fleet Liveaboards, Fourth Element day sack and Dry Bag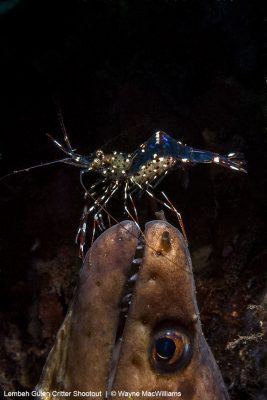 Wayne's amazing, and winning shot from the invertebrate category
---
2nd Gerardo Arriaga:
7 night stay including 18 dives at Lembeh Resort (US$2,500)
Diveaholics membership from Scuba Diver Australasia, Fourth Element Dry Bag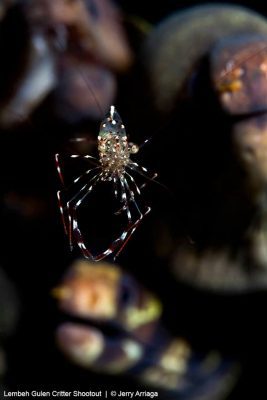 One of many great shots by Gerardo Arriaga
---
3rd Greg Sherman:
8 night stay including 17 dives at Murex Dive Resorts (US$1,800), Fourth Element dry bag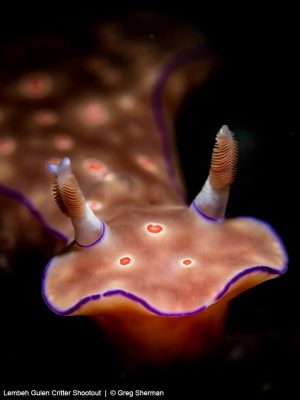 Greg produced numerous beautiful images during the shootout, here is one of a Ceratosoma trilobatum
---
4th Debbie Arriaga:
3 day / 7 dive package from Bali Scuba
Diveaholics membership from Scuba Diver Australasia
Debbie Arriagas amazing shot of a hairy frogfish
---
5th Richard Charlton:
Manta and Remora travel luggage and dry bag from Fourth Element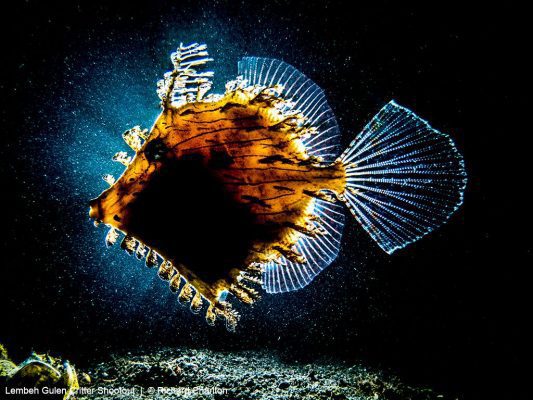 Backlit Weedy Filefish by beginner photographer, Richard Charlton, well done!
---
6th Martin Gerard:
US$3,000 worth of vouchers from Ursuit Dry Suits
Diveaholics membership from Scuba Diver Australasia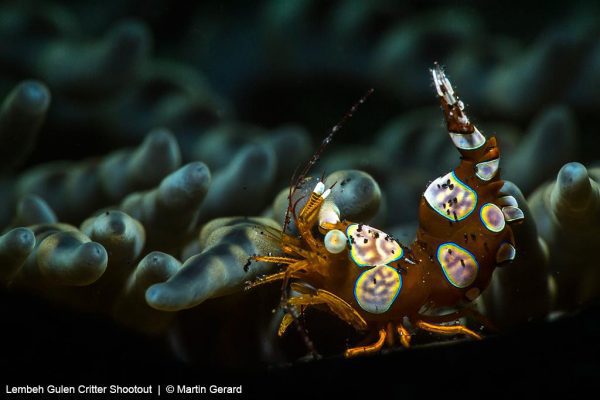 Here Martin Gerrard turned a common subject into a magnificent shot, Sexy Shrimp, Thor ambonensis
---
7th Nick More:
i-Torch Venom 50 dive light
(5,000 lumen plus M67 yellow filter and glasses from iDive Site / Fotografit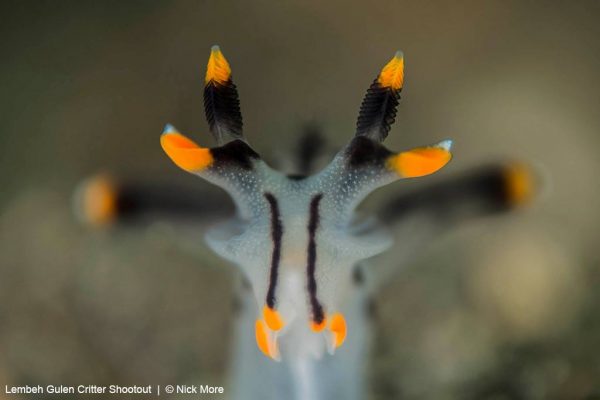 Nick More's contribution to the nudibranch category was this absolutely amazing shot of a Thecacera picta
---
Fish Category Images from Lembeh Resort
Below are all the 12 fish images submitted by Team Lembeh in Round 3 and the complete results can be viewed by clicking here. The images are in no particular order.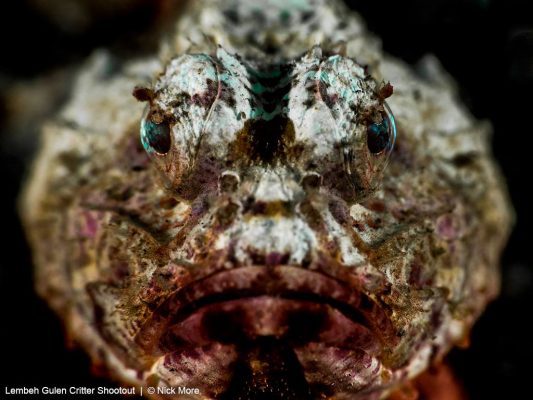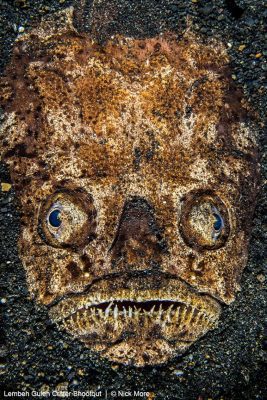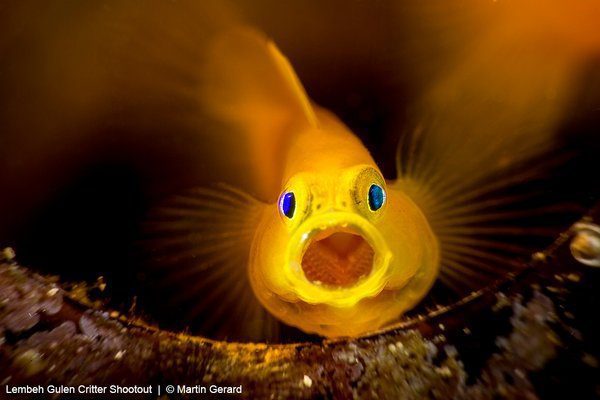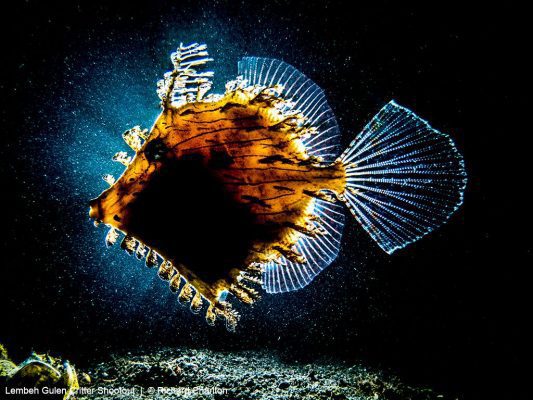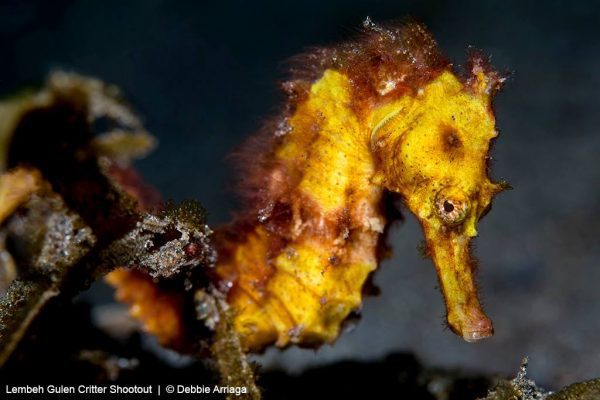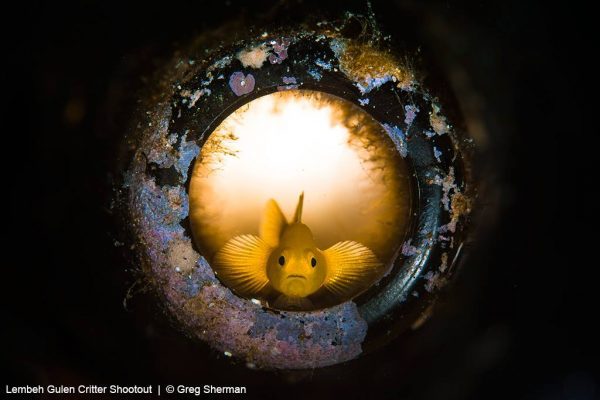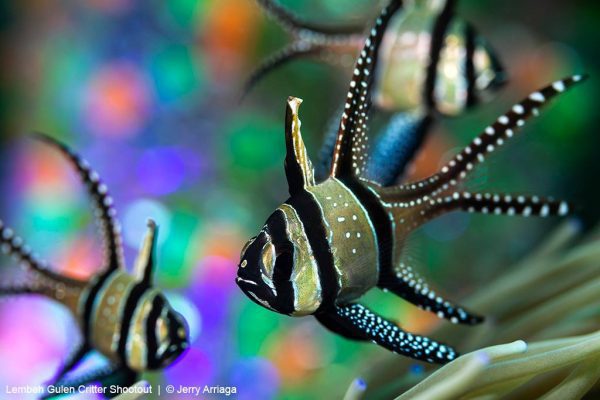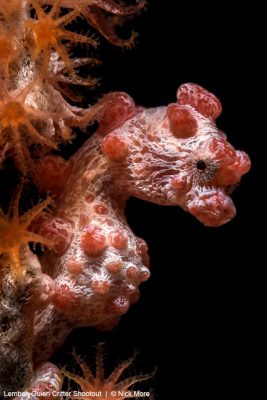 ---
A big thank you to all of our sponsors: Ursuit Dry Suits, World Wide Dive and Sail / Siren Fleet, Bali Scuba, iDive Site / Fotografit, Scuba Diver Australasia, Selayar Dive Resort, Murex Dive Resorts and Fourth Element)
---
If you missed the Lembeh Gulen Critter Shootout why not join us from 16th to 23rd June for Sascha Janson's Underwater Macro Photography Workshop? For more information email us at: [email protected]
We look forward to welcoming you to Lembeh Resort soon!
---
Sponsored by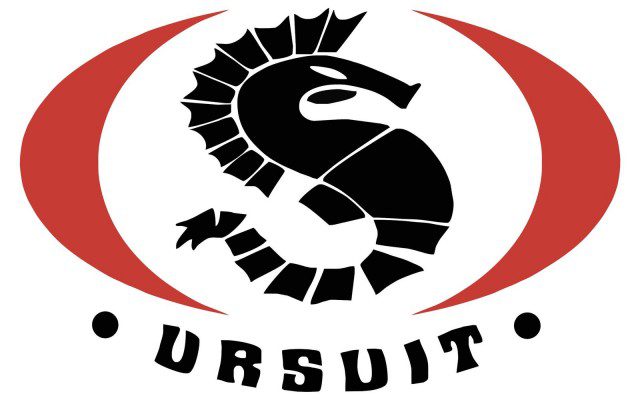 Supported by