Staff in the Spotlight: Dive Guide Vadly Bawata
Many of you have met our talented Dive Guide Vadly over the years and you may have dived with him too. Vadly has been part of our team here at Lembeh Resort since March 2015 when he began working as crew on our dive boats.
Vadley is originally from Kasawari which is a small village on the North Sulawesi mainland, at the north end of the Lembeh Strait. It was not initially a dream of Vadly's to become a Dive Guide but upon completing his high school education he needed to find work and his uncle, who was a Lembeh Resort Boat Captain at that time, brought Vadly to work with him.
Vadly was offered a crew position on our dive boats and he remembers that he liked the job immediately, everything was new and exciting and he liked being out on the water. It was a sign of things to come!
Vadly's 'glamorous' introduction to scuba diving came when the bottom of the boat he was crewing needed cleaning. Vadley took his first tentative breathes underwater and he immediately felt at ease as Lembeh's underwater world revealed itself. It was during these moments that Vadly decided that he would work as hard as he could to get noticed and the opportunity to train and become a Dive Guide.
Late in 2015, Vadly's hard work and dedication paid off and he was offered the opportunity to begin Dive Guide Training under the supervision of Dimpy Jacobs, Lembeh Resort's Marine Biologist and Dive Guide Trainer. Vadly says that his training was a lot of fun, learning to dive was amazing and learning about a new world of marine life fascinating.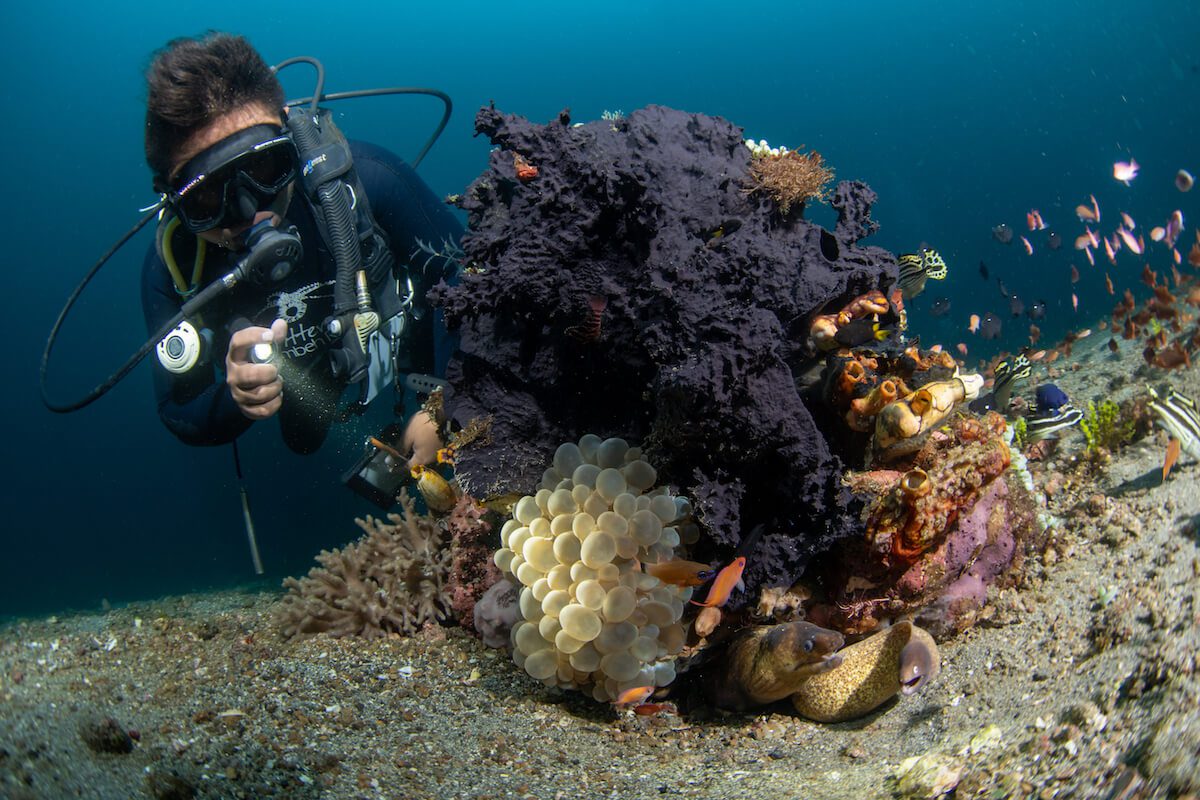 Dimpy Jacobs recalls Vadly initial training at Lembeh Resort,
Vadly trained together with another Dive Guide and we made a deal to keep them motivated, if anyone made a mistake they either had to sing or do ten push ups… Vadly opted for push ups and he made a lot of mistakes! Vadly had to work extremely hard for his Rescue Diver certification. Dive Guides at Lembeh are pushed to maintain fitness for rescues, should one ever occur, and Vadly had to really work hard on his cardio, the effort he put in to this really impressed me.

From the beginning of Vadly's training he had so much enthusiasm for improving himself, his skills and his knowledge. When Vadly was taking his Open Water Course he was still working as boat crew and he would finish his work and then go and sit in the lounge, open the books and start to learn the scientific and English names of the critters. I'm extremely proud of Vadly, he always has good energy and enthusiasm.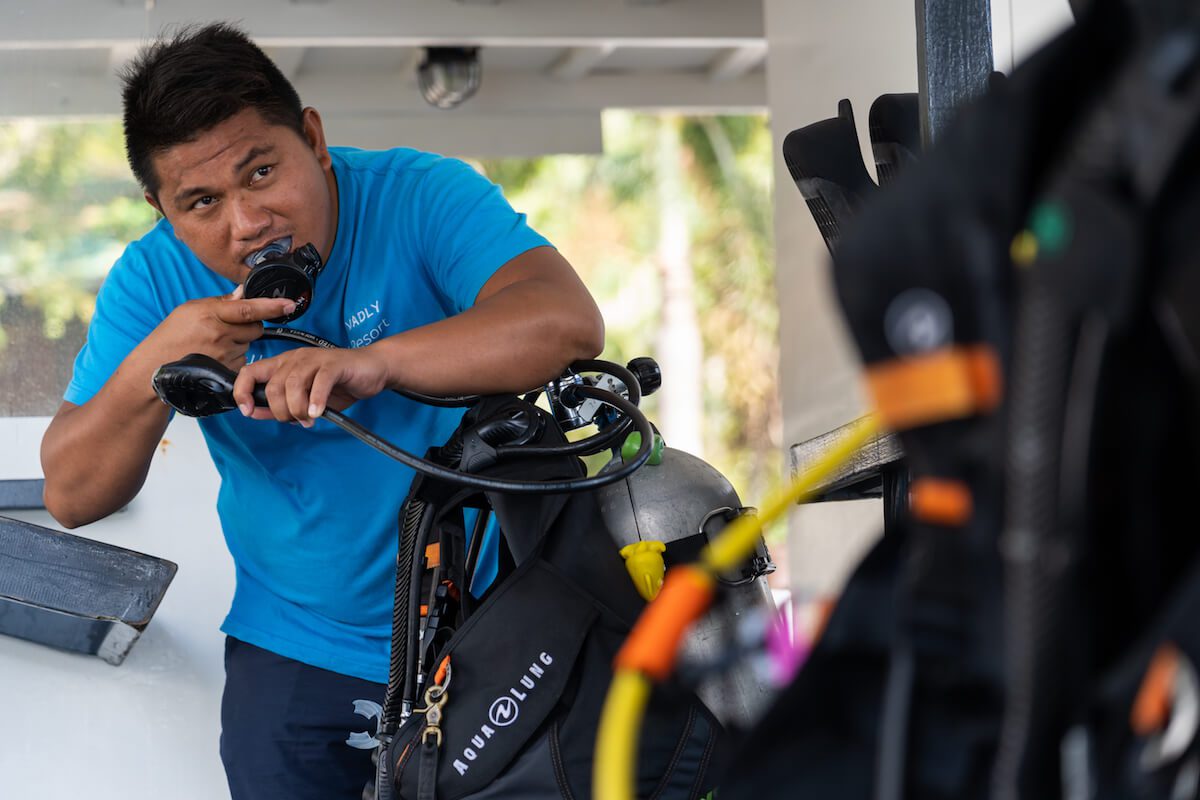 Vadly completed his training and became a Dive Guide in 2016. From his boat crew beginnings Vadly is now extremely proud to call himself part of the Dive Guide team which he says is famous for being the best dive guide team in the Strait! Vadly says that working at Lembeh Resort allows him to meet people from all around the world and sharing his knowledge and experience with guests is one of the perks of being a Dive Guide.
Vadly has also developed a passion – and a talent – for underwater photography. When he is not guiding guest, Vadly can often be found underwater working on his photography skills which he hopes to keep improving.
When Vadly is not diving or taking pictures, he loves his time at home with his family and being a father to his four year old daughter!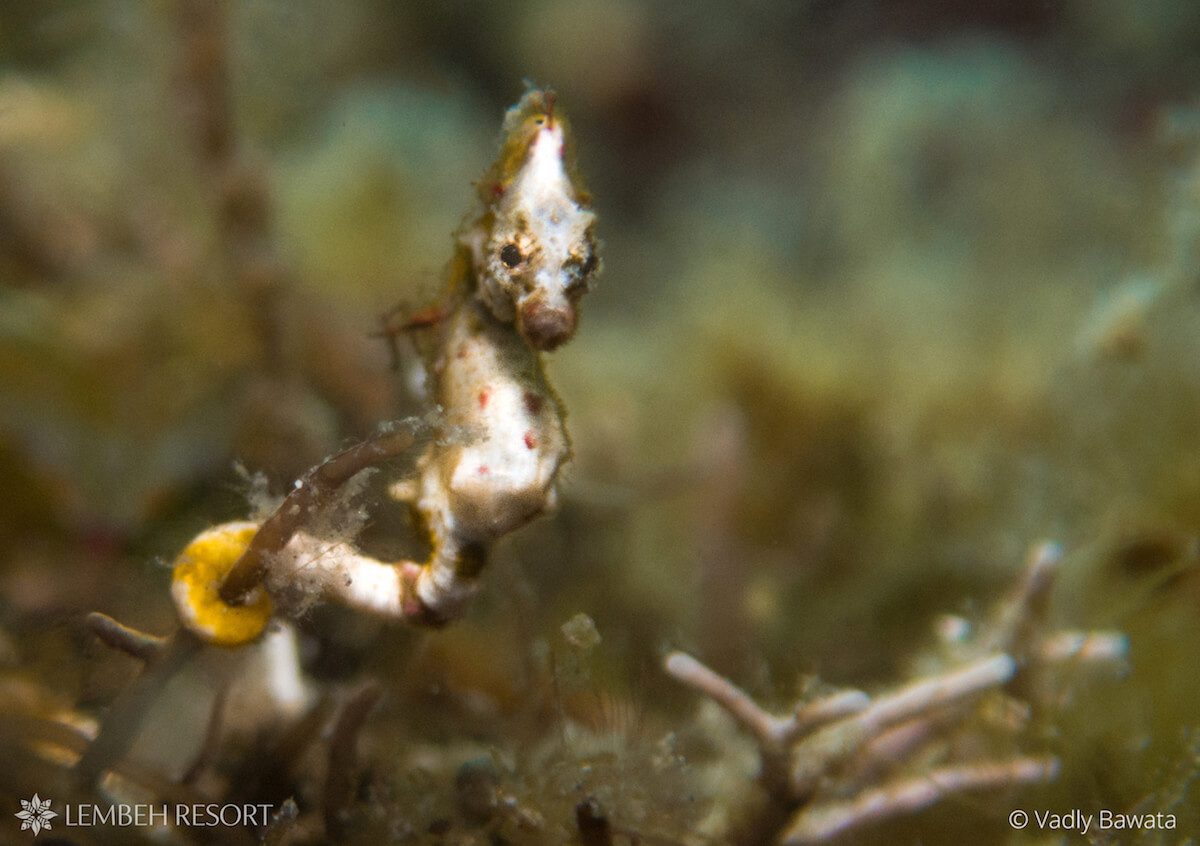 As well as diving in Lembeh, Vadly has also dived around Bangka Island, Manado Bay and in the Bunaken Marine Park, but he says that Lembeh is still his favorite place and that the Bargibanti pygmy seahorse is still his favorite critter to find, "I like the way they camouflage themsleves with their gorgonian sea fan hosts".
When we asked Vadly if there was a particular critter that he would like to see that he hasn't seen before, he said that he wants to see a mola mola. Well, this is Lembeh after all, and you just never know what might be around the next corner!!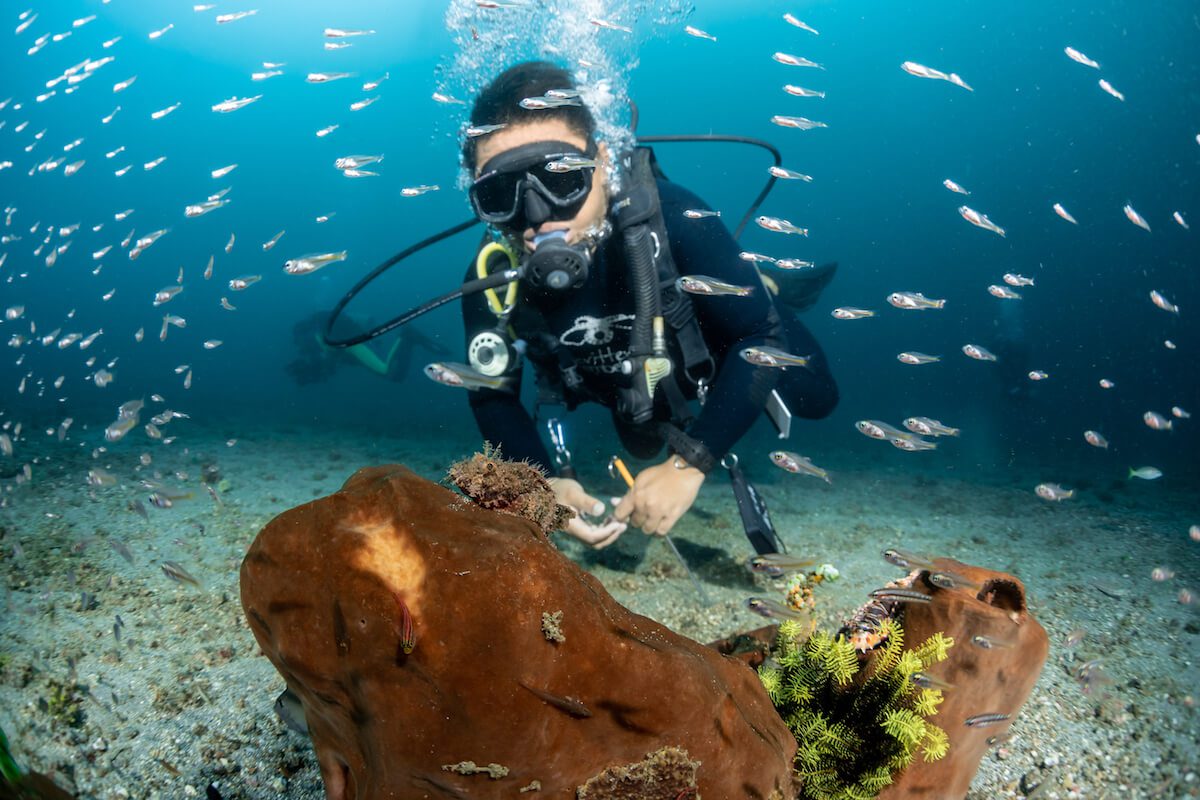 Staying at Lembeh Resort
When you are not capturing underwater images, Lembeh Resort's secluded location ensures you enjoy an exclusive and relaxing stay. Our tropical gardens, incredible wildlife and exotic flora form a natural backdrop while luxury and elegance come as standard. We hope to not only meet your expectations, but to exceed them.
We offer three accommodation options (Garden View Rooms, Luxury Cottages and the Cliffside Villa). All accommodation is offered on a full board basis with three exquisite meals a day including à la carte dining in the evenings. Our team of professional chefs can cater for special dietary requirements and requests.
Stay with us at Lembeh Resort and discover  the world's best muck diving and macro photography with a touch of luxury.