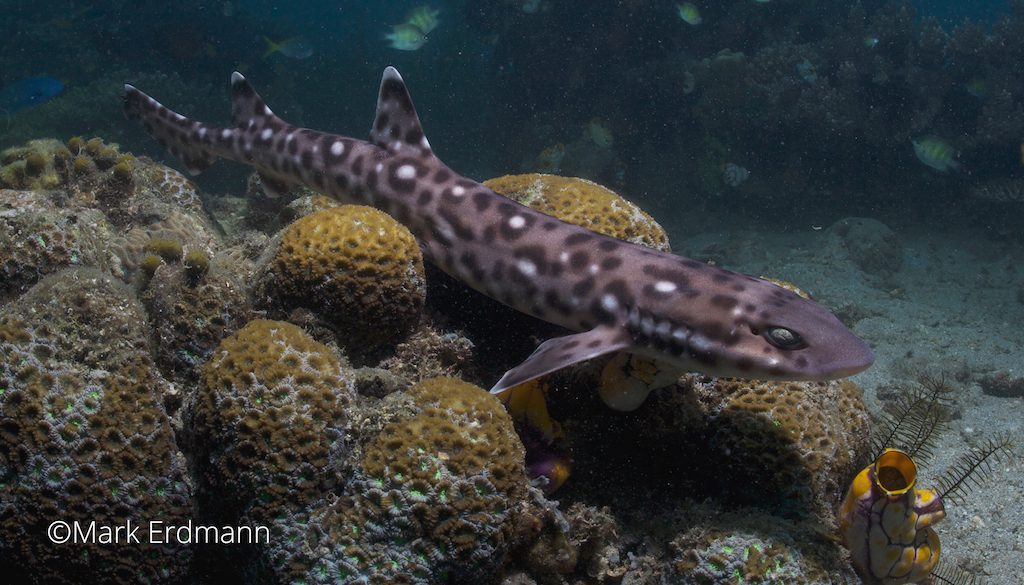 From gobies to sharks, Lembeh continues to unveil more secrets…
Two weeks' ago when I posted on the flasher wrasses of Lembeh, I announced a newly-described flasher wrasse species, Paracheilinus paineorum, which is found in many dive sites in Lembeh Strait. You might be wondering, just how common is it to find new fish species in Lembeh? As it turns out, Lembeh continues to reveal more secrets every time we visit, and it is not uncommon for my colleague Gerry Allen and I to record at least one, and sometimes several, new species on each week-long visit we make to the area.
Indeed, just last week we published the description of a new goby, Sueviota bryozophila, that we actually recorded during a "Fish Geek Week" trip to Lembeh Resort back in 2014! This beautiful and enigmatic little goby is found exclusively living in "burrows" in small bryozoans in the genus Triphyllozoon. While the goby has now been recorded from Banda, Ambon and Alor as well, it is actually relatively common in Lembeh – we observed them in about 5% of the bryozoan colonies we examined between 15 and 30m depth. They were normally observed living a solitary existence, though we occasionally saw two together in the same small bryozoan (presumably male and female, but not confirmed!).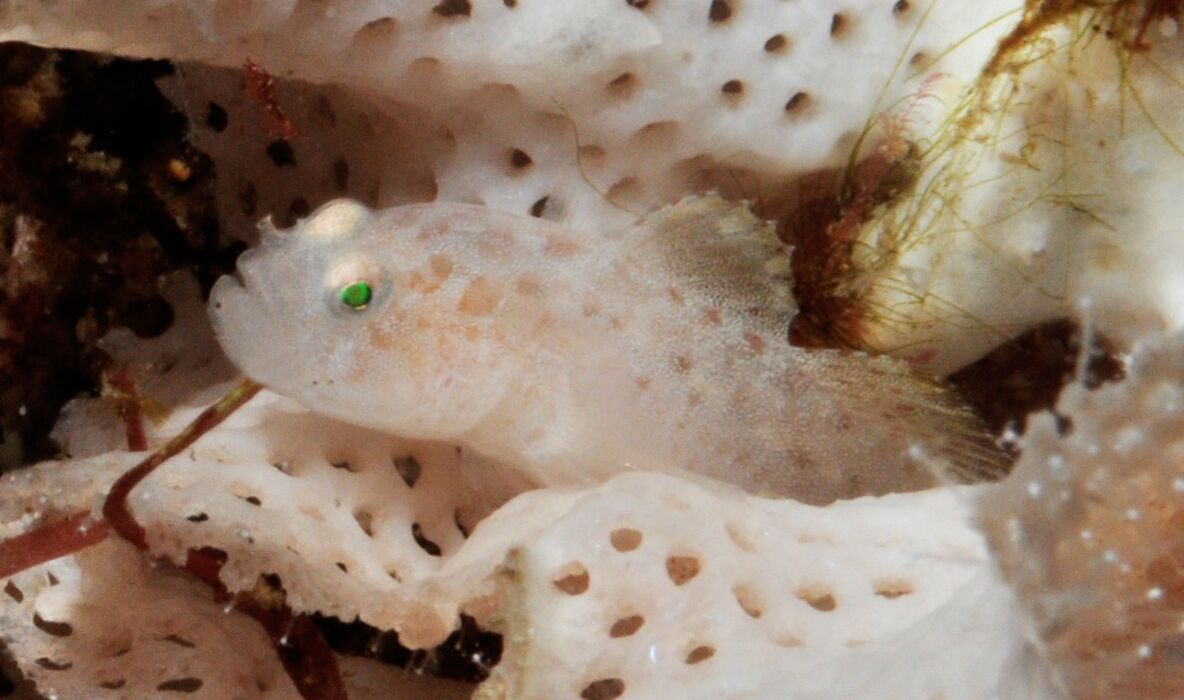 Sueviota bryozophila in a small bryozoan colony
Photo by GR Allen
---
During that same "Fish Geek Week" in 2014, we also photographed (and purchased from the Bitung Fish Market) a beautiful little cat shark. While this species has certainly been observed and photographed previously by a number of night-divers in Lembeh Strait, it had not previously been recognized as being distinctive from the "common" coral catshark found throughout Asia, Atelomycterus marmoratus. However, the pattern on the sharks we observed definitely appeared unique to me, and sure enough, the species turned out to be new! Late last year, Dr. William White (shark specialist from Australia's CSIRO research facility) and Fahmi (Indonesia's foremost shark specialist from the Indonesian Institute of Sciences) described this species as Atelomycterus erdmanni. It has also been photographed in Ambon, and potentially in Raja Ampat – though the latter may actually represent yet again another undescribed species. In Lembeh, it is relatively common to encounter on night dives in the 3-20m depth range, though I actually found one resting in a cave at 70m during the day at Nudi Retreat!
---
Can you spot the differences?
Atelomycterus marmoratus, the common coral catshark
Photo by GR Allen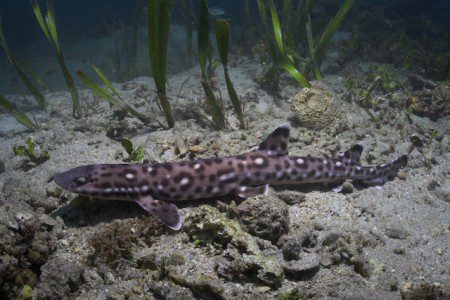 Atelomycterus erdmanni, now known from Lembeh, Ambon and possibly Raja Ampat.
Photo by MV Erdmann
---
Believe it or not, we actually uncovered several additional new species during that 2014 trip, both of which are lizardfishes. But I'll save those for another post…In the meantime, greatly looking forward to my next trip to Lembeh this July!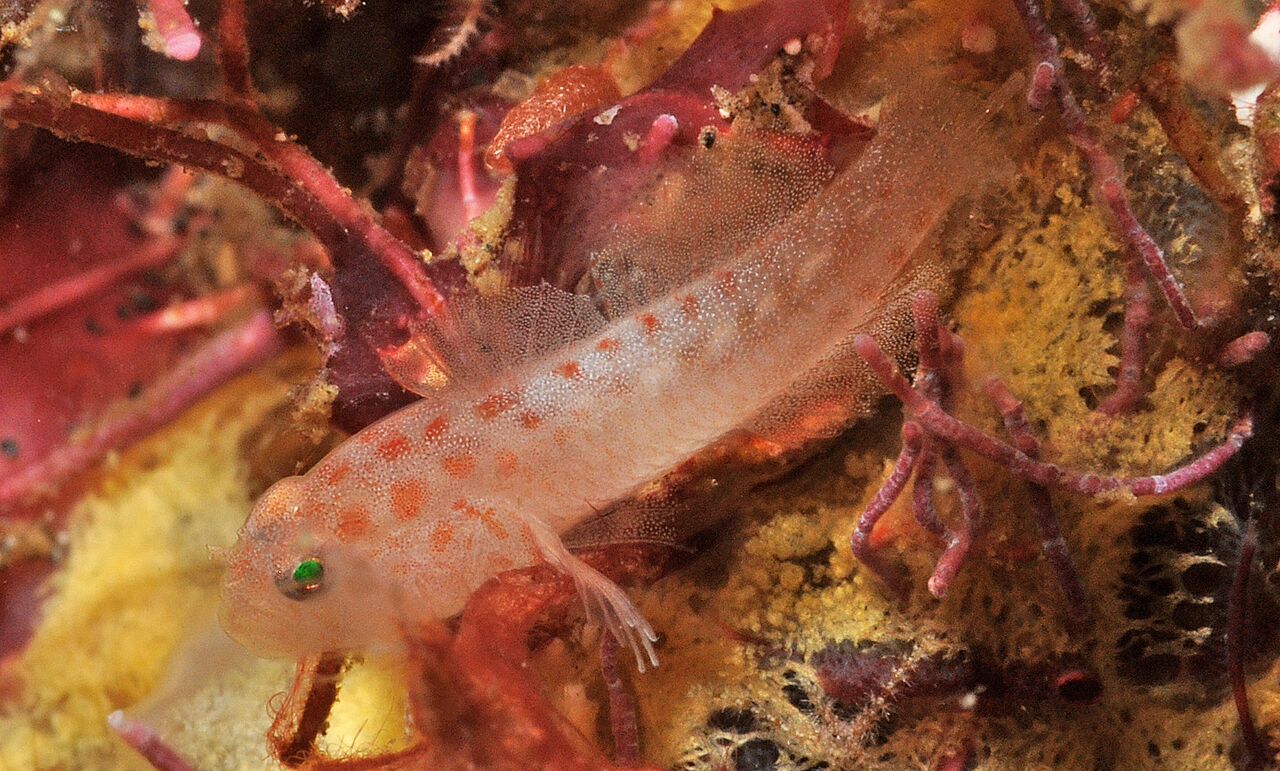 bryozophila "out of the box"!
Photo by GR Allen
Watch out this video by our photo pro in house Sascha Janson
---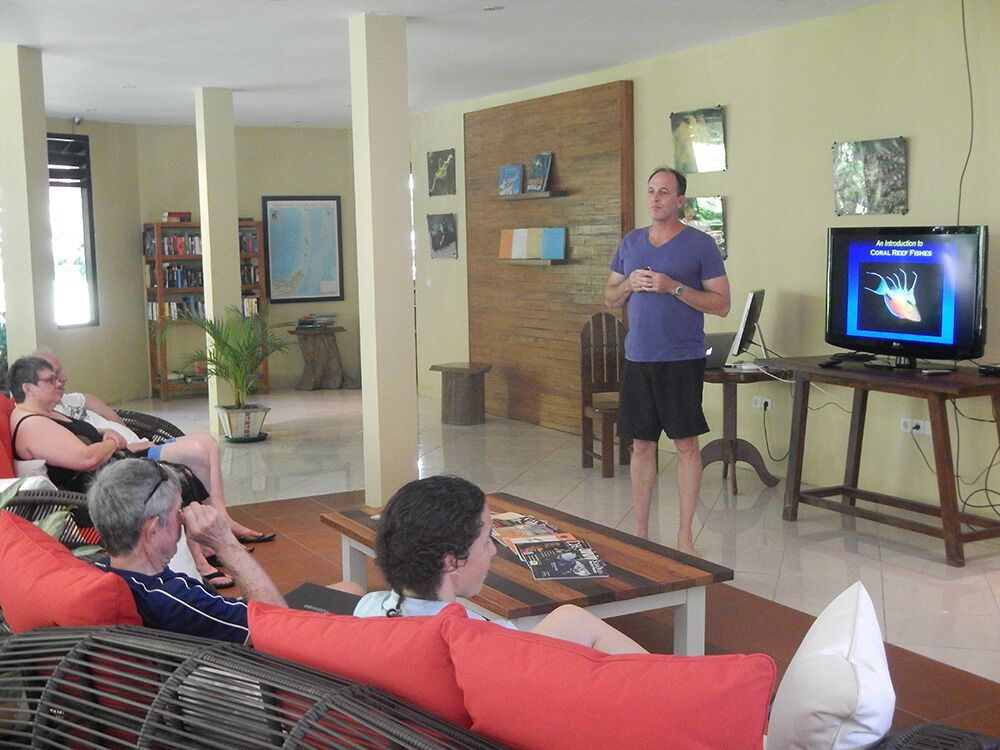 Mark Erdmann is Vice President of Asia-Pacific Marine Programs for Conservation International and is now based in New Zealand after 23 years of living in Indonesia. A mantis shrimp expert by training, for the past 12 years he's worked closely with Dr. Gerry Allen to explore and describe the reef fish biodiversity of the region, culminating in the recent 3-volume book (and tablet app) series, Reef Fishes of the East Indies. Mark will be visiting [email protected] from 14-21 July 2016 and giving informal presentations on Lembeh's fish diversity (including the new species mentioned above!).