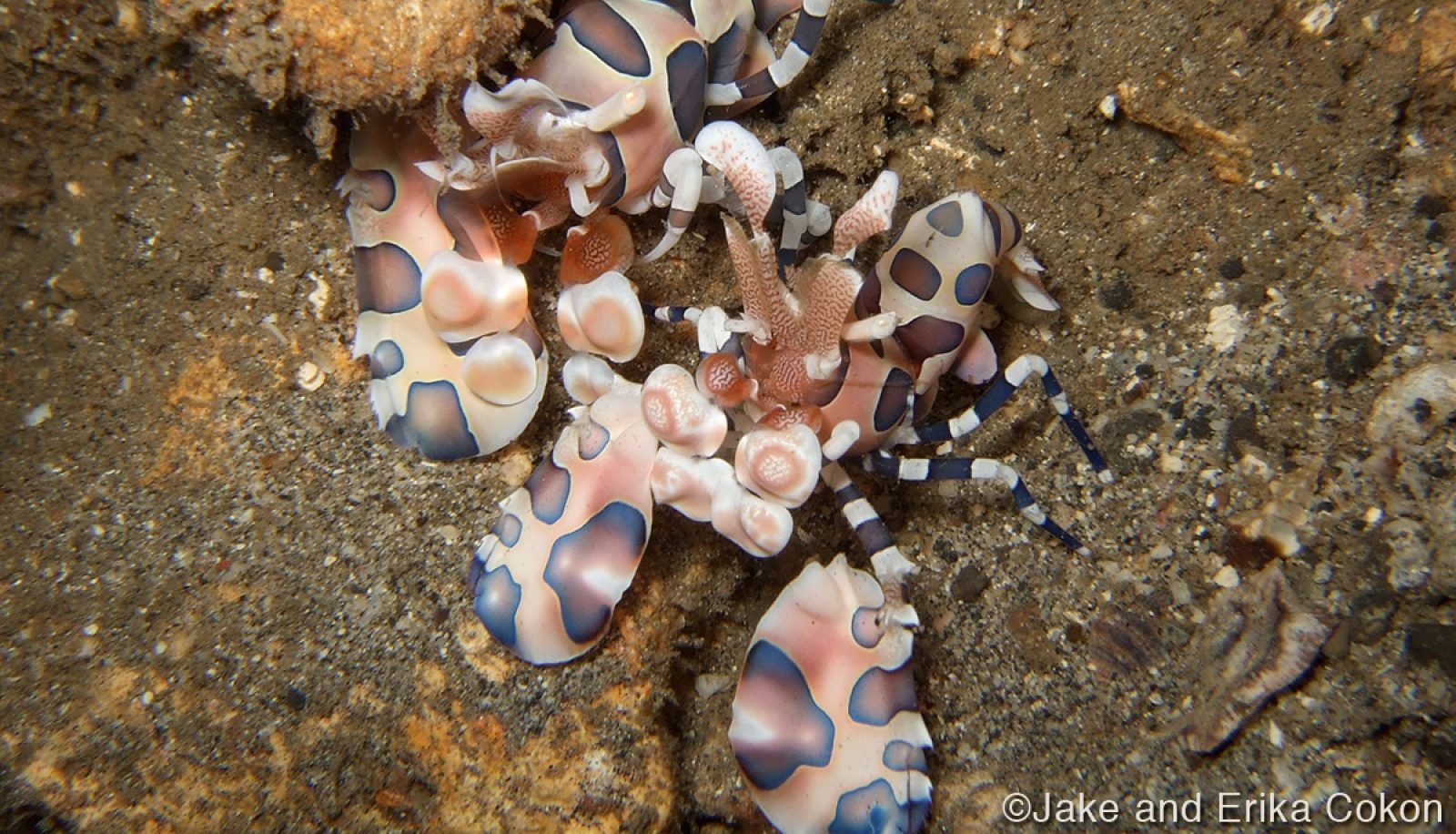 Harlequin in the House!
It's been a great week for critters here at Lembeh Resort, and Jake & Erica Kocon are really enjoying their first dive trip to Lembeh! They've enjoyed lot's of Frogfish, Octopuses, special crustaceans like Boxer Crab and of course the Harlequin Shrimps that they saw on our House Reef.
The Lembeh Resort House Reef is a great dive site! Our guests can explore the diversity of critters living not only on our biorock structures, but also the reef balls project, an old wreck, lava rock piles, and many other artificial complexes our past marine biologist volunteers have installed. We offer complimentary self-guided house reef diving to all our guests, and with the recent installation of a new buoy system, they can enjoy effortless navigation!
We hope you enjoy Jake and Erica's photos from the past few days of their diving here in Lembeh Strait, with [email protected]!
[postgallery_grid content="image" lightbox="yes" slidesetid="2011_December05Cokon" id="10″ imageeffect="reflection" imgheight="100″ imgwidth="200″ height="150″ /]