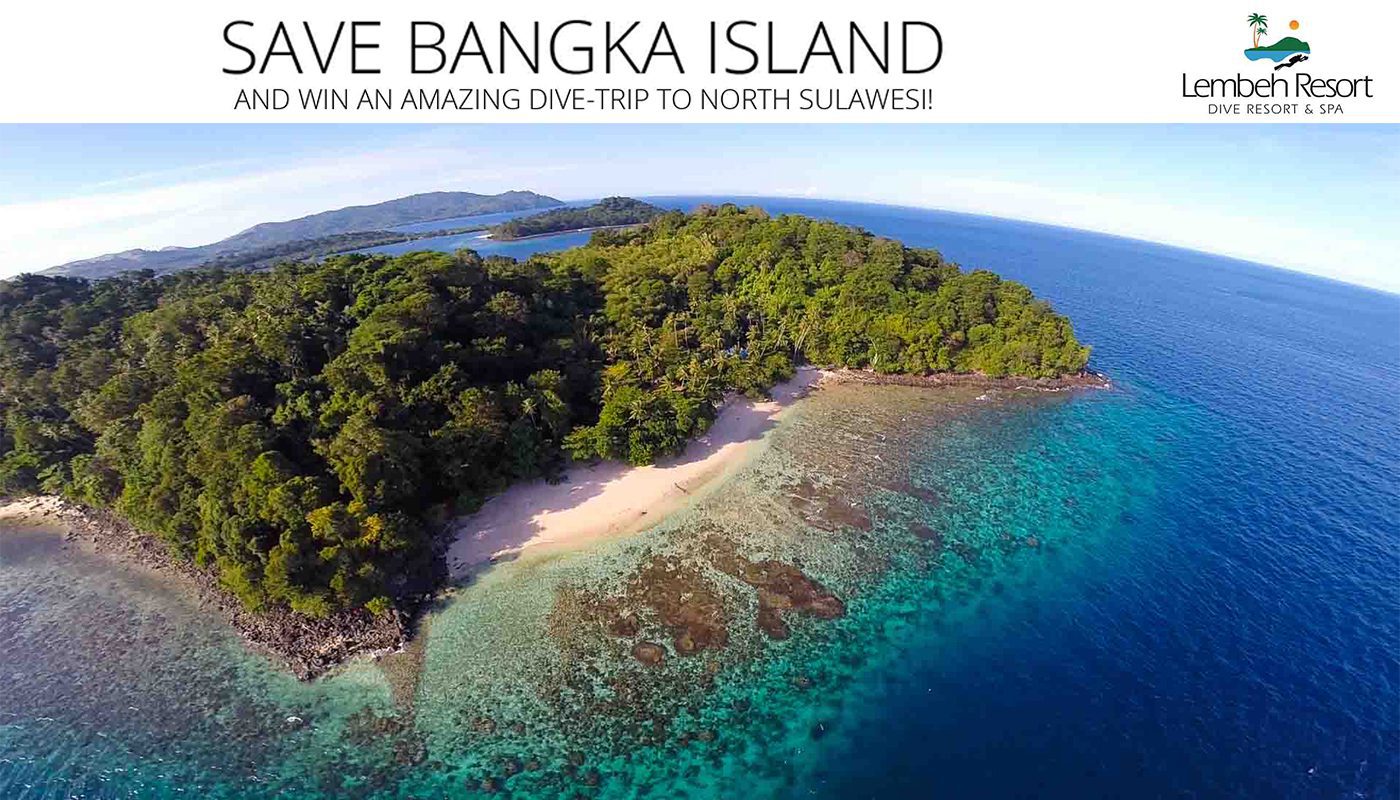 Help Bangka fight illegal mining!
Bangka island is located in North Sulawesi, Indonesia between Bunaken Marine Park and Lembeh Strait and offers world class coral reef diving with some of Indonesia's most colorful soft corals and reef fish. News of illegal mining activity on Bangka island first surfaced early October, 2011. This company bribed it's way onto the island then bullied local people to sell their land. Several dive operators and local villagers banded together as volunteers to form the Bangka Conservation Fund and have dedicated themselves to stopping this potential mine.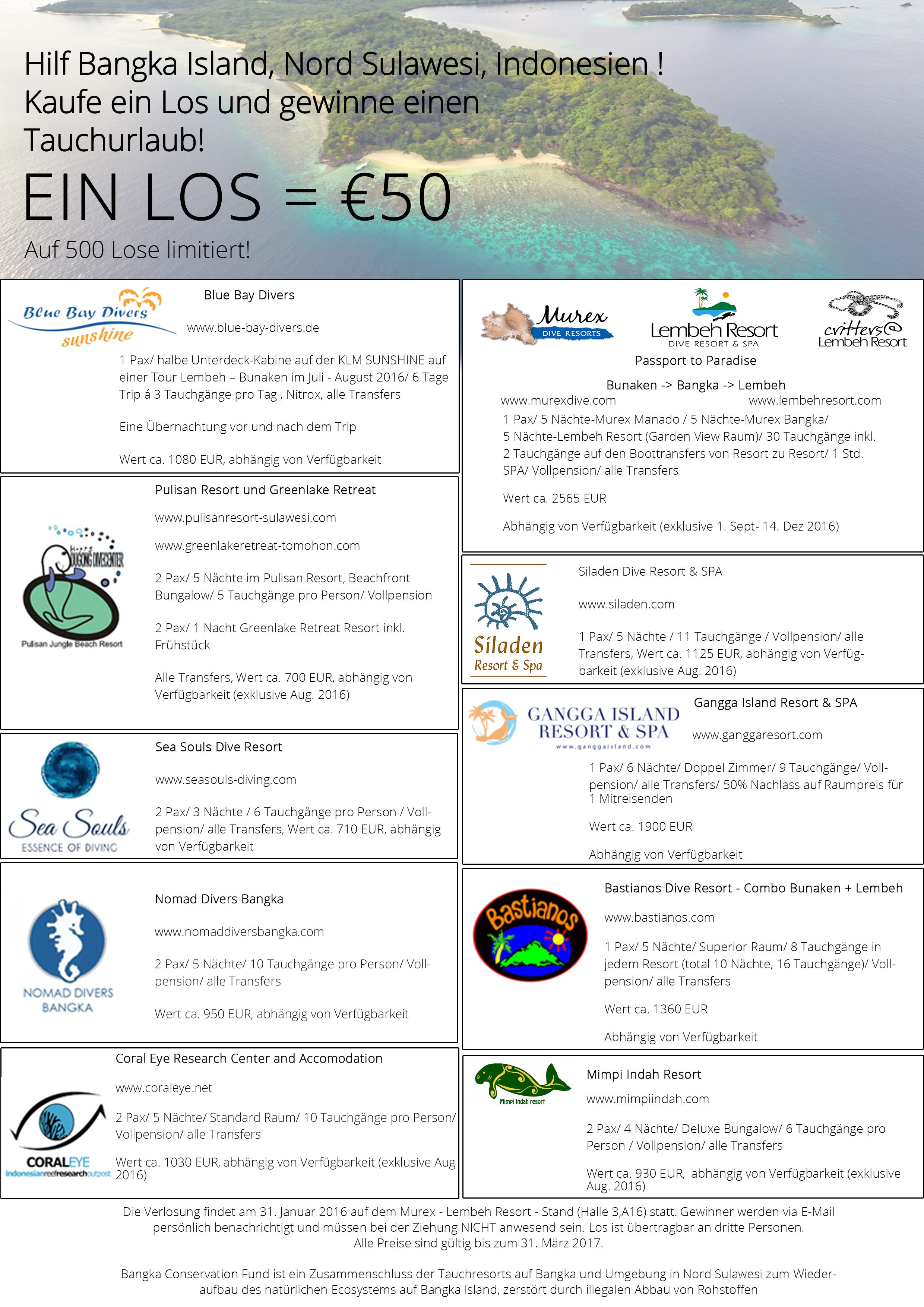 Win a dream holiday to North Sulawesi during BOOT 2016

We won. All construction on the island has stopped. THE ACTUAL MINE NEVER STARTED.
The Supreme Court in Jakarta ruled against the mine on three separate decisions.
North Sulawesi now has a new governor and the region where Bangka resides has a new mayor both pro-tourism development and pro-environment. However, the battle is not totally over. There is still a chance the foreign mine company will appeal and counter sue.
This raffle seeks support to ensure funds are available to replant mangroves along the coast and trees on land to prevent soil erosion. Soil erosion will smother the reef and choke coral to death. Together we can prevent this from happening. This raffle will also be used for a potential appeal.
€50. Per Raffle Ticket is tax deductible and will directly support the Bangka Conservation Fund. There are no employees, no administration fees. Your donation goes directly to planting a tree.
Buy your tickets at the following spots at BOOT 2016:
Murex Dive Resorts / Lembeh Resort (Halle 3 booth A16)

Roger Tours (Halle 3 booth F66)

ItsMySport (Halle 3 booth A31)

Sun & Fun (Halle 3 booth C70)

Aquaventure (Halle 3 booth B16)

Scuba native (Halle 3 booth E73)

Beluga Reisen (Halle 3 booth F93)

Absolute Scuba (Halle 3 booth F73)

Reisecenter Federsee (Halle 3 booth D36)

The drawing of the winning tickets will be done on 31.01.2016 at the Murex Dive Resort / Lembeh Resort booth. Winners will be informed by email.
Further information on Social Media Platforms:
Facebook: http://www.facebook.com/groups/SaveBangkaIsland
Twitter: http://www.twitter.com/SaveBangka Hashtag: #SaveBangkaIsland
Google+: https://plus.google.com/101213413255923489828
YouTube: http://www.youtube.com/user/SaveBangka/videos
Pinterest: http://www.pinterest.com/ekuwand/save-bangka-island
Wikipedia: http://en.wikipedia.org/wiki/Bangka_Island,_North_Sulawesi
Online petition: http://www.change.org/SaveBangkaIsland