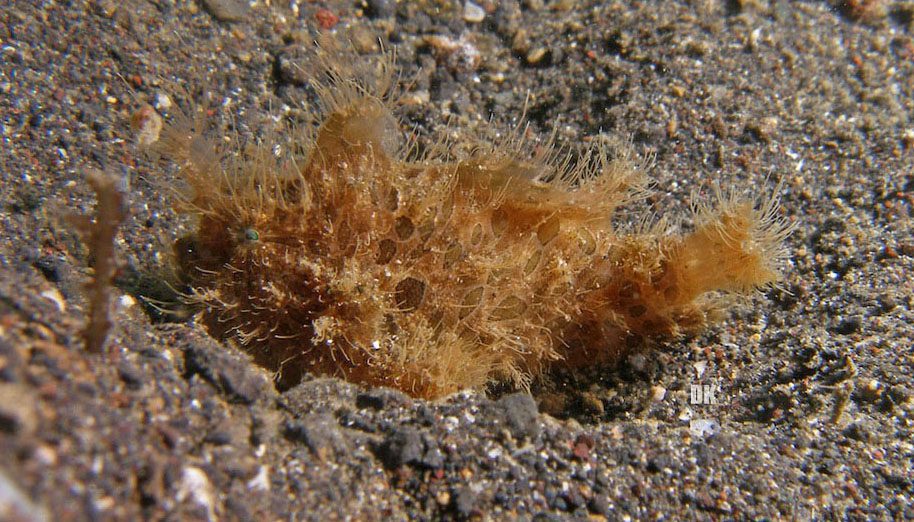 A New Muck Diving Fan
Ling Doh Kin visited us here in Lembeh for the first time and he decided to get our fantastic guide, Opo S, as his private guide.  This helped him a lot as it was his first time using a camera. Our Photo Pro Sascha Janson also rented him a camera and gave him some useful tips on how to improve his photography skills.
"I love photography, and despite my lack of experience in diving, after three dives on the first day, I was really tempted to try out underwater photography which I've never done before. I thought taking photographs of these amazing critters is a great way to remember what I saw. So on the second day, I decided to rent an underwater camera. Sascha, my guru, briefed me after breakfast on how to use operate the camera using a nudibranch made from play-dough as the subject.

So into Lembeh Strait I went. I was really happy to have the experienced Opo as my private guide. Not only did he helped me find the critters, he also watched out for me. I was so concentrated on taking a good shot I completely forgot to look at my computer, thanks Opo for reminding me!

The last dive was amazing! We saw 7 octopus, including Mimic, Wunderpus and Coconut Octopus, and three frogfish. I was really busy underwater, Opo found one critter after another, that's just amazing!"

Ling Doh Kin
So, what's next?