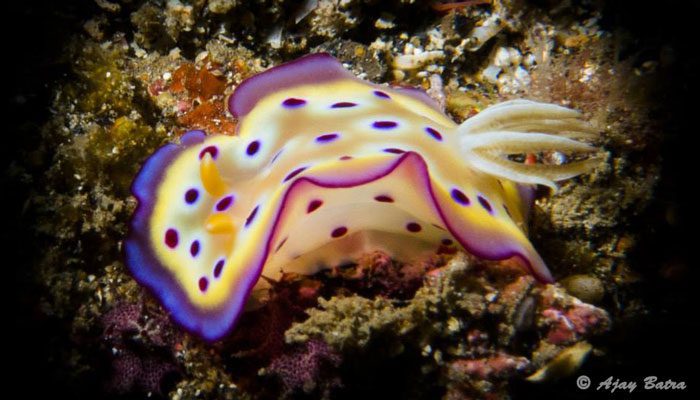 Remarkable Experience
How often is it that you experience something remarkable, do it again, and it's as amazing or even more amazing than it was the first time? Traveling halfway around the world to Lembeh Resort and completing my second stay there, that was my experience… all I can say is "Wow"! There was never a dull moment — one thing to see after another, a perfect mix of muck and coral diving.
Dive staff and guides like Dimpy and Stoner are truly exceptional and go above and beyond to find things, keep a record of what you saw, and to take care of you and your gear and ensure you have a great experience. While I was there, I took an underwater photo class with Sascha. Sascha provided some excellent tips and advice on camera settings, lighting, and even on organizing and editing pics in Lightroom. It was very helpful and made the trip even more interesting, giving me a fun mission to improve the quality of my pics while I was there. I don't have an SLR, but am happy with the results from my Canon S95 and the class was worth every penny!
One of the coolest things I did in Lembeh was a night dive at the house reef with a UV light — seeing the corals glow in the dark. It was surreal and other-worldly… I didn't want the dive to end. NOTE: If you do this, be sure to bring a stick to help with the current coming back to shore as it can be strong at times. They sell them at the dive shop.
As incredible as the diving is there, Lembeh Resort offers some pretty awesome land excursions as well. I took a tour of the neighboring village and a hike through the Tangkoko Nature Reserve — got to see a Sulawesi bear cuscus and some adorable tarsiers. Highly recommend! The highland tour I did last time was amazing, too!
Thank you, Lembeh Resort and [email protected]! See you next time.
Ajay Batra