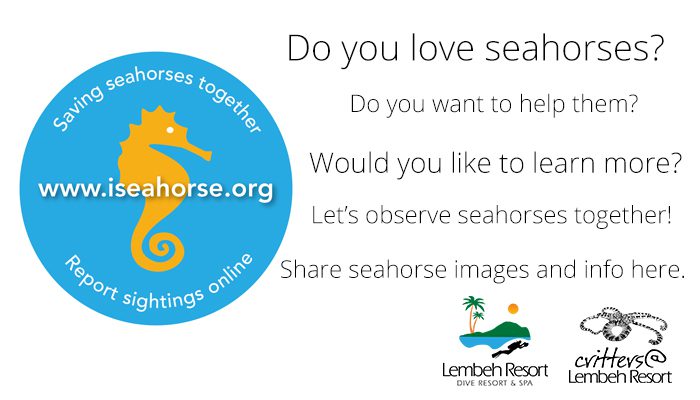 Seahorse observations online!
Lembeh Resort is proud to announce we now participate in Project Seahorse, an initiative started by Amanda Vincent, a marine biologist and conservationist and one of the world's leading experts on seahorses.
Project Seahorse aims to protect and save our oceans, one seahorse at a time. Our success with this project needs your help! If you would like to participate, simply record your sighting of any seahorse together with a photo while diving with us in the Lembeh Strait. You can create a user account to directly upload your observations and photos at iseahorse, or speak to Dimpy for more details on how to participate. Happy hunting!