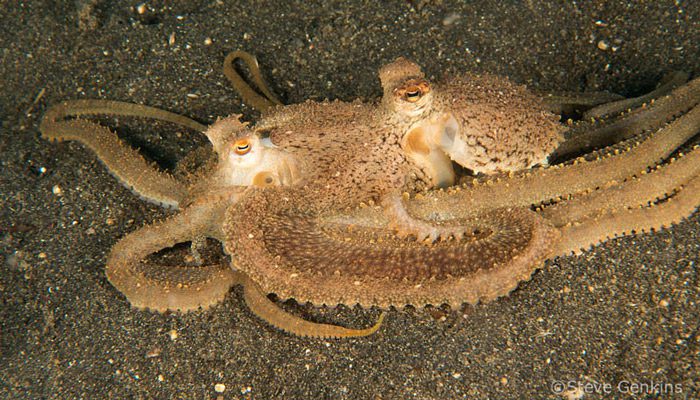 Starting Retirement with a BANG!
A recent Indonesian dive holiday was just what Dr. Steve Genkins prescribed for himself as a first retirement gift. An initial nine day stopover at Lembeh Resort, in order to dive Lembeh Strait with [email protected], prior to proceeding on to a dive live-aboard in West Papua, was just what the doctor ordered.
After a near miss, and what would have been an underwater photographer's nightmare back in 2009, immediately preceding a similar live-aboard dive trip to West Papua, Steve learned the value of stopping over at Lembeh Resort and getting himself organized, before heading out to an even more remote dive destination, such as the Raja Ampat Islands.
On this prior Indonesian visit, Steve was lucky to have done just that. On that occasion, much to his dismay, when he unpacked his camera housing upon arrival at Lembeh Resort, Steve discovered that one of the two clasps securing the two halves of his Aquatica housing had been broken in transit. He thought that his underwater photography for the trip was "dead in the water," before he had even started to shoot.
[email protected] to the rescue! With the only full time photo center and photo pro in Lembeh Strait, we were able to repair his damaged camera housing and to salvage his underwater photography.
Steve Fish, then our photo pro, and the founder of [email protected], our photo center, immediately arranged for "Seadoc's" broken clasp to be spot welded, enabling him to successfully use the housing throughout his dive holiday.
To this day, Steve still feels that had he not started his diving adventure at Lembeh Resort, and encountered such an experienced photo pro and such a resourceful photo center at [email protected], his much-anticipated dive holiday would have turned out very differently. Instead of having had the opportunity to shoot photos of the unusual submarine critters of Lembeh Strait which he had anticipated, "Seadoc" would have only been able to shoot above the water.
Happily, on his current return trip to Lembeh Resort, Steve experienced no such technical problems. His photographic equipment functioned flawlessly from start to finish.
Furthermore, based on a recommendation from friends Burt Jones and Maurine Shimlock preceding his 2009 trip and from his prior experience at Lembeh Resort, Steve was aware that a few of the dive guides at [email protected] were among the original stellar group of trainees of the late Larry Smith, the legendary "father of muck diving."
He pre-booked Abner Mangole, one of these original trainees, and previously a dive buddy at [email protected], as his private guide. With Abner leading the way, "Seadoc" was able to encounter virtually all of the critters on his wish list, as well as many others which were equally interesting, and to spend adequate time with them in Abner's presence, capturing many of the images which he had sought. As you may observe, particularly with some unusual behavior shots which he obtained, Steve was quite "lucky" photographically, mainly thanks to Abner's vast experience and skilled assistance.
On the heels of his recent retirement from the practice of diagnostic radiology at the end of 2014, at present Steve is beginning to plan the next chapter of his life. Blessed with this current trip, and with numerous prior great dive adventures, he is poised to "give back." Among other possible future activities, "Seadoc" is seeking an opportunity to assist with marine-based conservation efforts, utilizing his medical, diving, and photographic skill sets, in order to advance such efforts in any way possible.
Steve's website is currently under construction. Soon after his return home to Charlotte, North Carolina from his current extended dive adventure, Steve plans to have: seadocphotography.com up and running, in order to share some of the submarine, (and land-based), nature images, which he has had the opportunity and the pleasure to create over the past 2 ½ decades.
Steve Genkins
See more of Steve's images in his gallery