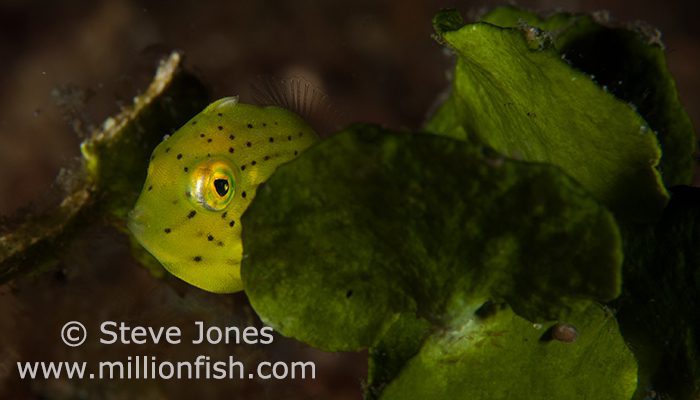 Trip Report May 2013 By Steve Jones www.millionfish.com
Lembeh Strait is a destination that no matter how many times I visit, I always end up longing to return. Of course, the incredible diversity of species is the star attraction here but also the fact that the diving is so easy : It allows me to fully concentrate on what's going on and the behavioral observation opportunities are unparalleled.  A good dive guide is absolutely essential and the guides at Critters@Lembeh are REALLY good! Professional, knowledgeable, accommodating with incredible talents for finding the bizarre, they also exude enthusiasm. I genuinely got the feeling that my guides were as excited as me when they were able to point out some unusual species or behavior – they certainly know what puts a smile on a photographer's face!
The work ethic of the guides is a reflection of the dive operation itself. Friendly, polite staff who go out of their way to ensure you have a great stay, the whole operation has "highly professional" stamped all over it.  Having spent over 20 years working in the industry myself I don't use these terms lightly. critters@lembeh is fully deserving of this praise!
Lembeh Resort is simply a lovely place.  The well-apportioned rooms are sympathetically blended into the picturesque little bay where the resort sits and the service, food and restaurant are top notch.  I stayed 9 nights on this trip, and I didn't want to leave.
The highlights for me?  Night diving in Lembeh Strait is simply not to be missed.  If you want to see the truly bizarre and grotesque Bobbit worm, at night is when you will see it.  During the night dives here I also saw my very first starry night octopus, a truly wonderful little animal.  As for the day dives, there were many memorable ones, but my favorite on this trip was at TK3.  My biggest dilemma on this dive was which critter to photograph since within a small area we had a hairy frogfish, an erosa stonefish, a spiny devilfish, a thorny seahorse and an uncommon species of mantis shrimp, whilst a pair of Ambon scorpionfish slowly made their way along the sand. Decisions, decisions…..
Thank you all for a superb trip – I'll be back.
Steve Jones
www.millionfish.com
Click here for Steve Jones gallery for more of his photos from Lembeh Strait.