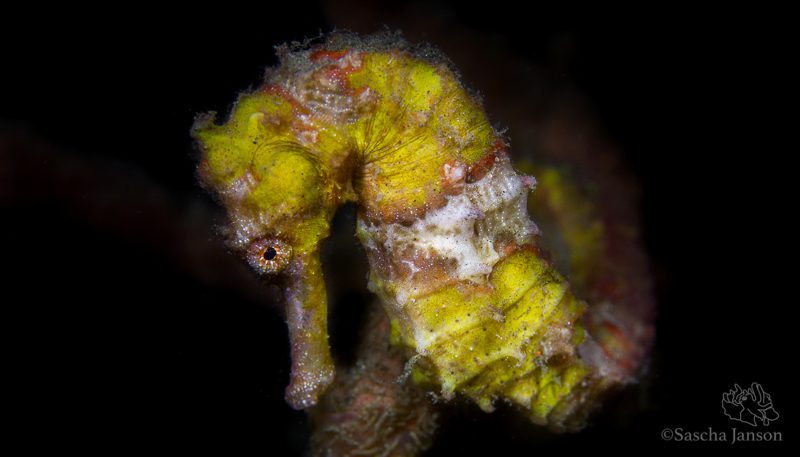 Tuesday Tips & Techniques from Photo Pro Sascha Janson #18
On select Tuesdays, [email protected] Resort – the first and only dedicated photo & video center in Lembeh Strait with full time on site photo pro – will feature Tips and Techniques by Photo Pro Sascha Janson. Sascha will offer up a range of information, you never know what piece of wisdom he will impart.
Sascha says: Give your subjects space to "breathe" !
Coleman shrimp (Periclimenes colemani) pair (it's hard to spot the second one, because I was shooting @f5, but it's to the left of the big one) on a fire urchin in the Lembeh Strait. The shrimps here have enough space, and we show a little of their "home".
Canon7D, Subal CD7,  60mm macro, 1/200sec, f5, ISO16, 2x Light&Motion SunRay 2000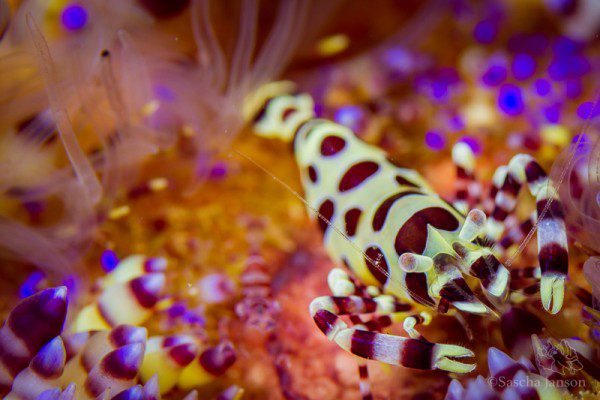 Same setting as above, but the coleman shrimp here just has not got enough space – it looks like the shrimp is walking out of the frame.
Common seahorse (Hippocampus taeniopterus) – Lembeh Strait.
Canon7D, Subal CD7, 60mm macro, 1/800sec, f4.5, ISO160, 2x Light&Motion SunRay 2000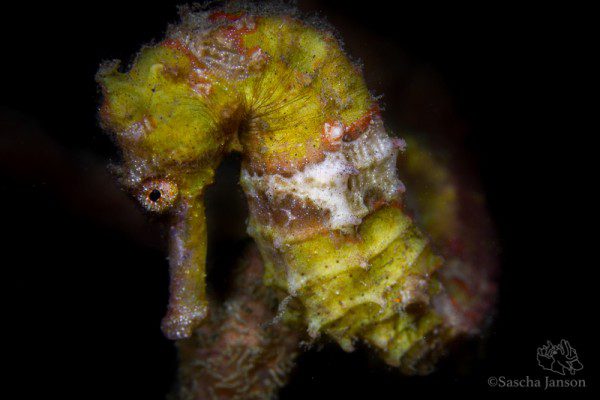 Same setting as above. The seahorse in this shot isn't cut off, but doesn't have any space at the top. Try to get the composition right already in the viewfinder or display of the camera before you take the shot, or at least make sure you review the shot after taking it and pay attention to this detail. If you're still with the subject, it's not too late and you can take another shot. If you see that after the dive on your computer, it's too late and you cannot fix it anymore (well – you could fix it in Photoshop, but it's better to get it right while diving).
Stay tuned for more Tuesday Tips & Techniques