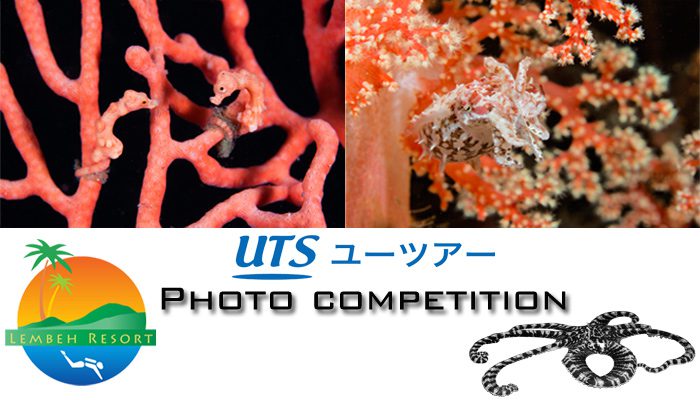 U-Tour Photo Competition
Yuko & Natsumi Numata returned to Lembeh Strait and Lembeh Resort, with a group of divers from U-Tour on a photo competition.
As part of the photo competition, each person had to submit 5 images to our Photo Pros, Steve Fish and Sascha Janson, to be short listed for the final selection. The final selection was then presented to our dive guides who then voted on the 1st, 2nd, and 3rd place winners. Some of the shots that were submitted for the competition are of blue ring octopus, mating zebra crab, banggai cardinalfish with babies, bubbble shell, algae shrimp, and a pair of Denise's pygmy seahorses.
They had a great time and some of them have already booked to come back again!