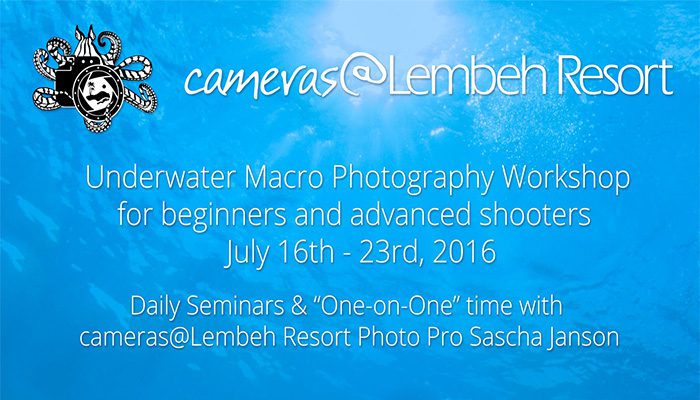 Underwater Macro Photography Workshop – July 16th to 23rd, 2016
We are delighted to announce that in July 2016 our very own Photo Pro, Sascha Janson, will be hosting an underwater macro photography workshop here at Lembeh Resort. 

The workshop, which is open for both beginners and advanced shooters, includes daily seminars and invaluable "one-on-one" time with Sascha, whose underwater images and video footage have been published and broadcast world wide. If you are looking to improve your macro photography this is a unique opportunity not to be missed – training and tips from a pro in the world famous Lembeh Strait.