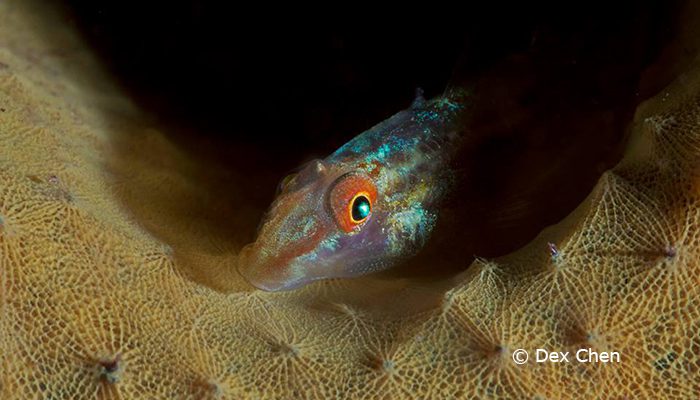 Capturing Critters in Lembeh Workshop 2013: Day 5 & 6
Time flies when you are having a great time indeed! We are well past the halfway mark into Day Six of the Capturing Critters in Lembeh and we have reluctantly bade farewell to the participants of the Five Day Workshop.  Looking at the amazing photos produced by the participants in the final slide show, I would say that they have graduated with flying colors and that their photography skills and understanding of the critters have improved leaps and bounds over their short stay. Also, it was great to see participants making use of the knowledge I have shared in my Introduction to Lembeh Strait and black sand diving, Fish Behavior & Photographing Flasher Wrasse, Basic Photoshop Skills and Creative Lighting modules during their dives and achieve amazing results. In fact, one of the participants in the Five Day workshop, Nelson Liu managed to capture a Flasher Wrasse male in its full nuptial colors!
Talking about flasher wrasse, they have to be my favorite fish being both beautiful and hard to photograph. We had a dive yesterday to look for them in the late afternoon dive but ended up at the mercy of currents so strong even staying at the same spot was a challenge. However we were rewarded today with a mimic octopus, a zebra batfish, a blue ring octopus, and a juvenile flamboyant cuttlefish just to name a few. To top that off, the flasher activities were at its peak 30 minutes into the dive as the sky began to be overcast and it started to rain. Oh it is an amazing day of diving indeed!
Just three more days to go for the workshop and we will be conducting out second critique session tonight to review the great work the participants have produced so far.
Dex Chen