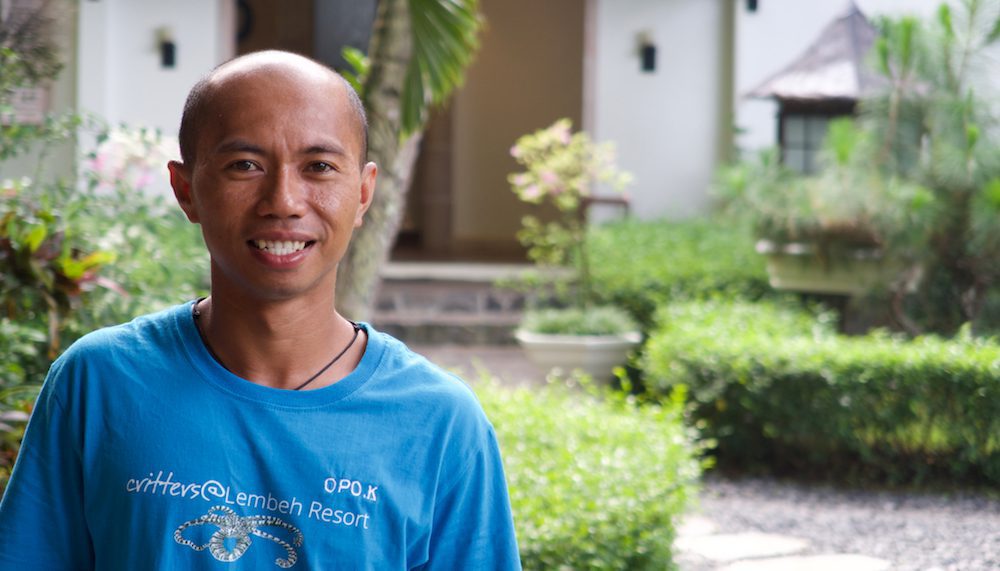 Staff in the Spotlight: Opo Kecil
Staff in the Spotlight: Dive Guide "Opo Kecil"
We know how much guests love spending time with our staff and finding out more about life here in North Sulawesi. This month we caught up with "Opo Kecil", one of our Dive Guides to find out more about his life, love of diving and critter dreams.
Although we know Opo as "Opo Kecil" (meaning "Small Opo"), Opo's full name is actually Fekia Louferson Luas. Opo was born on the tiny island of Siau, located in the Sangir Archipelago, approximately 130km off the northern tip of North Sulawesi. Opo lived on Siau with his great aunt until he moved to Bitung when he was 16 to join his parents who were working in the area.
Opo's first dives were here in the Lembeh Strait in 2011 when he started his dive training. Opo's uncle Iwan was a Dive Guide at Lembeh Resort and in 2012 he recommended that Opo try to join him – which, luckily for us, he did!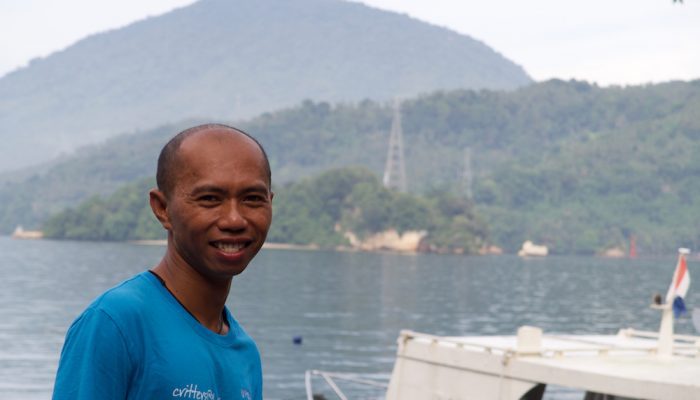 Opo is now a PADI Divemaster and has more than 5,000 dives in the Lembeh Strait. Opo says that he still loves diving and exploring underwater everyday:
"My favorite dive site in the Strait is Nudi Falls because it is such a good combination site with a wall, rubble, sandy slope, reef and a deeper area of soft corals which are so beautiful. I love it when there is good visibility and a little bit of current because the soft corals open – then it is really amazing".
What are Opo's favorite critters and why? "I love finding the hairy octopus for guests, this is always exciting for me as they are so difficult to spot and very rare. I love underwater photography and I'm now shooting with a (DSLR) Nikon D100 with 2 strobes but when I'm taking pictures I love frogfish and nudibranch because they don't move which makes it so much easier! I first learned underwater photography from Steve Fish but now I learn with our Photo Pro Sascha. There are still some critters which I haven't found yet in Lembeh but I think they must be here. I'd like to find a soft coral pipefish (Siokunichthys breviceps), I'd also love to find a totally new species which is not yet known to science".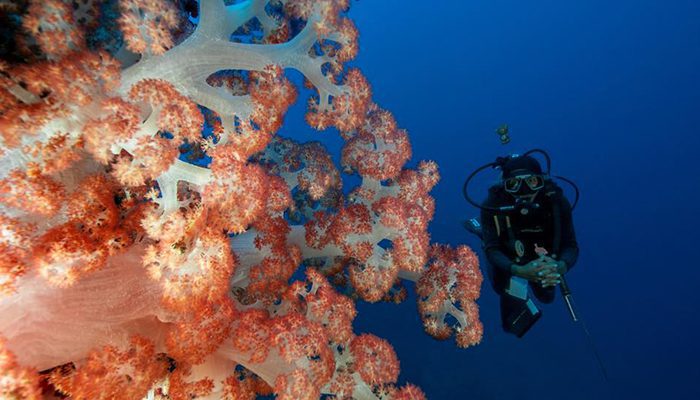 Opo is well known for being an excellent macro spotter but he also likes diving with big fish, exploring new dives sites and making trips to Bangka Island for reef diving. When we asked him about the big fish he has seen, Opo tells us, "I like making trips to Bangka as that is where I have seen dugongs at Peter's Sponge dive site. I remember when I was diving on the Mawali Wreck here in Lembeh and I saw a 4 meter whale shark too. I'd really like to see a mola mola too".
And what does Opo love about working here at critters@Lembeh Resort? "We are the best dive resort in Lembeh! We are totally different to the others because we all know the scientific names of the critters, we have Marine Biologists and Photo Pros to train us, we dive at different dive sites to other resorts because we explore the east side of Lembeh and Bangka for reef and big fish diving, we like exploring and I think we have the most beautiful resort for people to relax in. Our location is also the best because the dive sites are close and we have beautiful views and sunsets. The team here are like family because we all want the same thing – to be the best and to get even better!"
"For me, being a Dive Guide is the best job I can have because it is fun underwater and I get to meet so many different people from all over the world. I have practiced my English, learnt about marine biology and photography, I am always learning new skills and I want to keep learning more".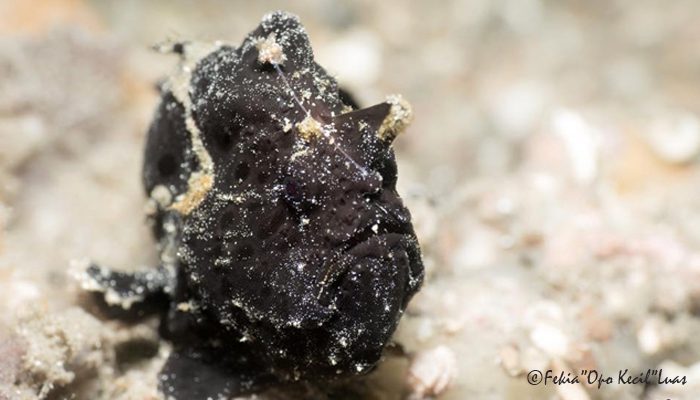 When we asked Opo what his favorite memory is from the last 5 years here's what he told us: "Everyday when I get on the boat I ask the guests to check their gear before we leave and to make sure that they have everything so we don't have any problems. I remember one day I asked every guest to check, check and check again and then when we arrived at the dive site I didn't have my fins or my wetsuit! I had to borrow the spare fins from the boat which were too big and dive in my shorts. Everyone on the boat was laughing so much at me – now when I ask the guests, I make sure I check too!"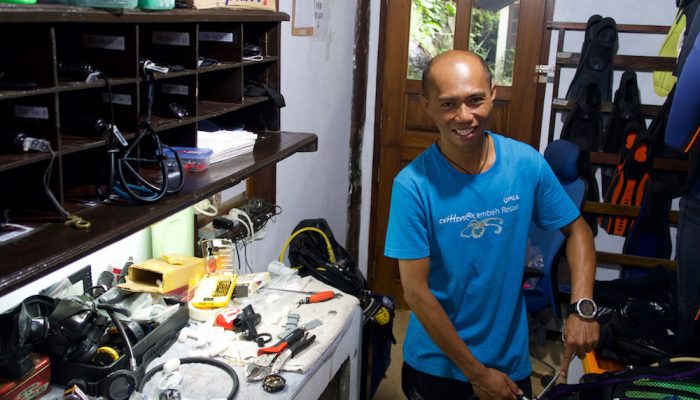 Have you dived with Opo Kecil? Let us know your favorite "Opo moments" – we'd love to hear them!
Are you planning your next trip to Lembeh? To make a booking or for more information about upcoming events and availability, contact us on: reservations@LembehResort.com
We look forward to welcoming you to our beautiful Indonesian resort soon.