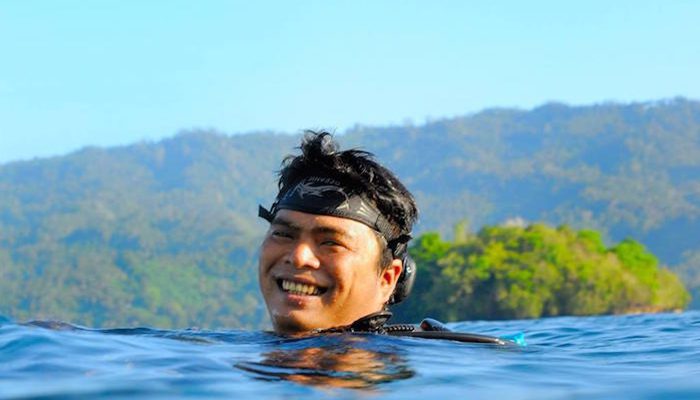 Staff in the Spotlight Dive Guide: Opo Sedang
Have you dived with Opo Sedang? Opo has been working with us for more than 15 years but he didn't begin work as a Dive Guide. Opo started work at Lembeh Resort as a deck hand on board our dive boats before being promoted to Boat Captain in 2003 and eventually commencing dive training and becoming a Dive Guide in 2004.
With 13 years of Dive Guide experience, Opo is a certified Divemaster with more than 6,000 dives in the Lembeh Strait – and he is still as passionate as ever about diving in our incredible waters. Opo says that his favorite dive site is Nudifalls because it has such a varied underwater topography including walls, muck, rubble and a deeper field of beautiful soft corals. Opo is a macro aficionado and is never happier than when he is finding blue ring and hairy octopus; which he has now found for guests from around the world.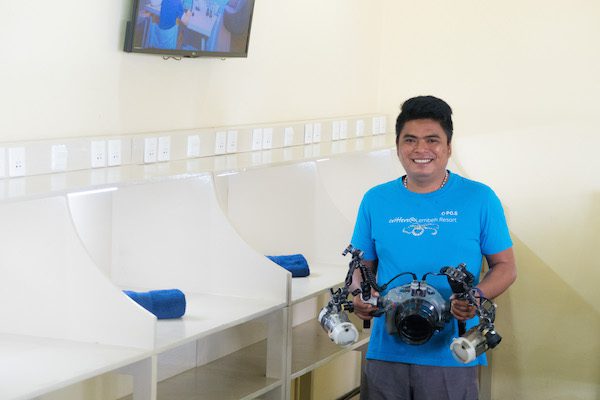 Several years ago Opo developed a love for underwater photography, which is a passion he continues with today. Opo began with a compact camera and has now progressed to using a Nikon D100 with 2 strobes and an additional macro lens.
Opo says that, "Diving and Lembeh Resort are my life. I have grown up on Lembeh Island, met my wife here and now we have two children. Lembeh Resort team is like my extended family and they have helped me to progress through the ranks.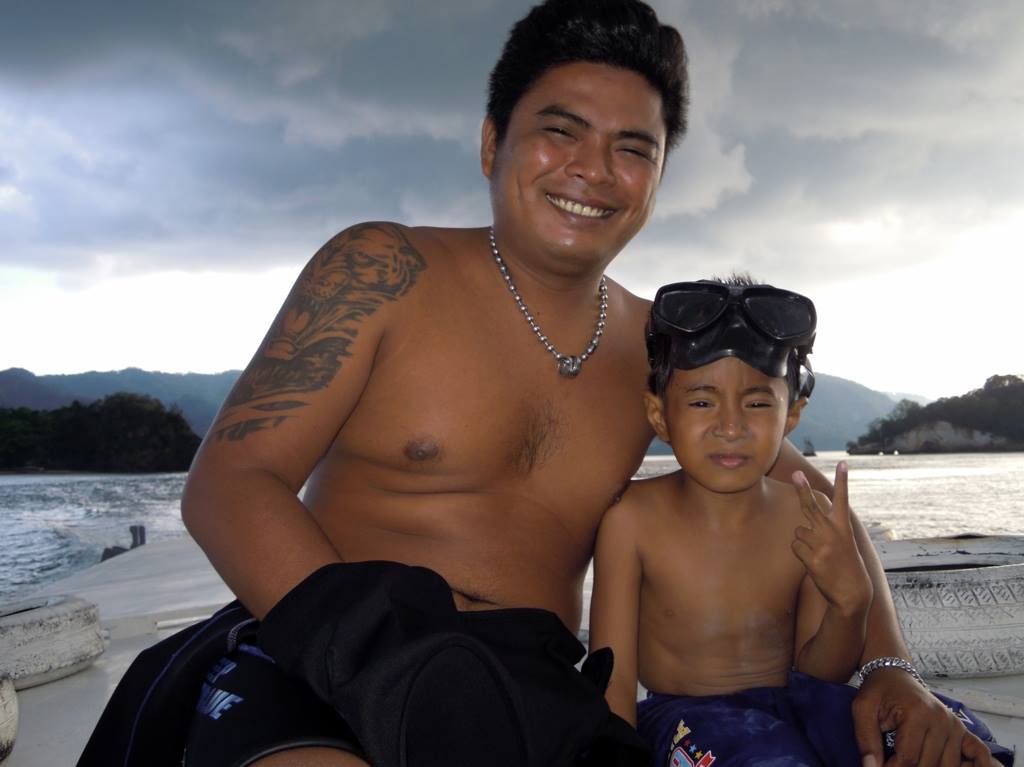 I am often requested as a private guide by repeater guests and I couldn't be happier. This month Jim and Nellie returned to Lembeh Resort for the 5th time  and while I was searching out macro subjects for them, a whale shark passed by! It was a special moment and one that I will not forget".
Not only has Opo developed his guiding skills over the years, he also says he has learned the basics of different languages including German, French, Chinese and even Japanese so next time you see him, try "Ohayou gozaimasu Opo!"
If you'd like to explore the Lembeh Strait and discover some of Indonesia's best muck diving sites with Opo Sedang and our amazing team of Dive Guides, please send us an email with your requirements to reservations@LembehResort.com
Our exclusive Indonesian dive resort offers beautiful gardens, scenic views, wonderful staff, exquisite dining and exceptional service. Join us at Lembeh Resort and experience the Critter Capital of the World and the best of the Lembeh Strait.
We look forward to welcoming you to North Sulawesi soon.