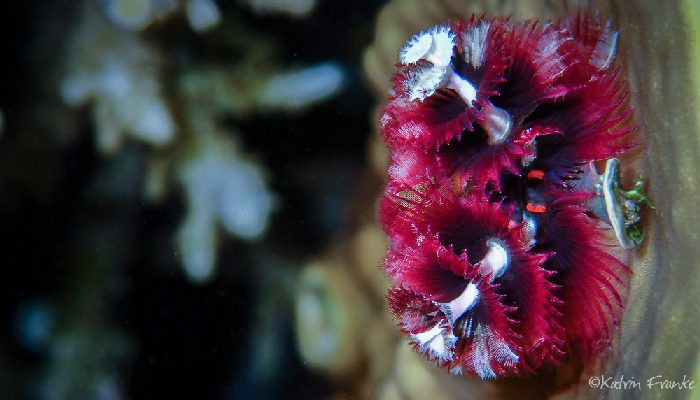 "Wundervolle Vielfalt für Schnorchler" – Fabulous Variety For Snorkeler
Da ich nicht wie mein Mann tauche, gehe ich sehr gerne Schnorcheln. Dabei habe ich vieles neues für mich selbst entdeckt wie zum Beispiel Schnecken (Nackt und mit Gehäuse!), Krabben und und und in allen Farben und Formen.
Das Haus Riff vom Lembeh Resort ist einfach unglaublich in seiner Vielfalt, und zwar nicht nur für Taucher aber erst recht für Schnorchler! Die Bilder sind der Beweis. Wir kommen definitv wieder!
Since I do not dive as my husband does, I enjoy the ocean by going snorkeling. During my explorations on the surface, I was able to discover plenty of new things such as Nudibranchs, Crabs, and many, many more in all colours and shapes.
The house reef at the Lembeh Resort is just fabulous with the variety it offers, and this is not just for scuba divers, but especially for snorkelers as well! The pictures will proof this. We will definitely be back!
Katrin Franke